National Football League
National Football League
Defense seeks records in death of NFL star's son
Published
Mar. 19, 2014 12:41 p.m. ET

SIOUX FALLS, S.D. (AP) An attorney for the man charged with killing the 2-year-old son of Minnesota Vikings running back Adrian Peterson last fall says prosecutors have been too slow to provide relevant medical records.
Defense attorney Tim Rensch wants a judge to order prosecutors to speed up the release of medical information, including CT scans and digital images of injuries suffered by Tyrese Ruffin. He also wants information on the child's liver, which was donated after his death, though Judge Stuart Tiede on Tuesday said that could be problematic, according to the Argus Leader (http://argusne.ws/1igM0e4).
Rensch said he needs the information to adequately defend Joseph Patterson, 28, who is free on a $750,000 bond while he awaits an October trial on charges including second-degree murder, manslaughter, child abuse and aggravated battery.
''There's been too much of a lag in terms of when this information comes in and when I'm receiving it,'' Rensch said.
Patterson was living with Ruffin and the child's mother Oct. 9 when he called 911 to report that the child wasn't breathing. The boy died hours later at a hospital. Peterson had just recently found out that Tyrese was his son.
Lincoln County State's Attorney Tom Wollman said any delays in the release of medical information to the defense are not intentional. A few images were overlooked initially by medical staff but were found in a subsequent search and should soon be available, he said.
''This was an oversight,'' Wollman told the judge.
Rensch also asked that Tiede order the prosecution to disclose whether the child's liver was used and by whom, and if that person has had any complications since the transplant. Deputy Attorney General Bob Mayer told Tiede he thinks such a request gets into ''uncharted territory,'' and that the court should be considerate of the privacy of the victim's mother and the person who might have received the organ.
Tiede told Rensch that the request could prove problematic because the private medical information of someone unconnected to the criminal case could be involved. He also said he felt the defense lawyers could use their subpoena power to ask for the information as easily as could prosecutors.
---
Information from: Argus Leader, http://www.argusleader.com
---
---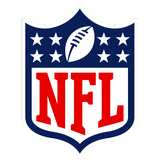 Get more from National Football League
Follow your favorites to get information about games, news and more
---