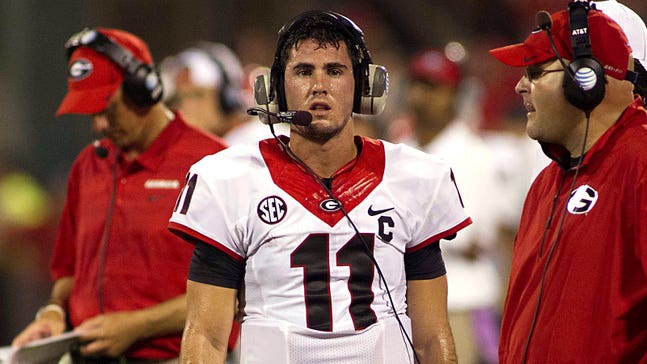 Day 3 NFL Draft wrap: SEC quarterbacks (finally) get their day
Published
May. 10, 2014 7:49 p.m. ET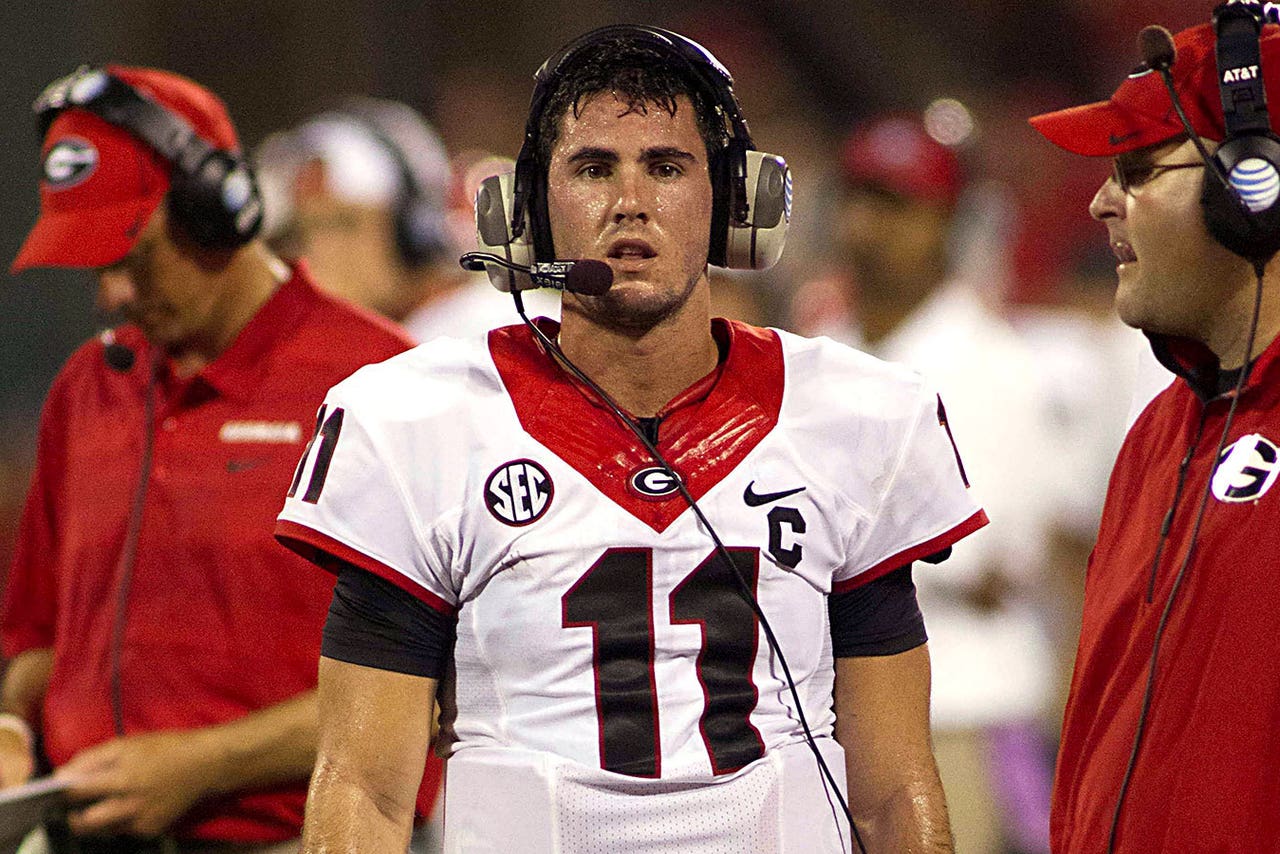 The final day of the NFL Draft was socially historic. It produced the first openly gay NFL Draft pick and it ended, for the first time in 77 years, without a University of Texas player getting picked.
A recap:
Nobody's saying the SEC isn't the best conference, but quarterback play is not its strong point.
The best quarterbacks in the SEC were, in no particular order, Johnny Manziel, A.J. McCarron, Aaron Murray and Zach Mettenberger. Manziel was the second quarterback taken and then ... we waited and we waited and we waited. Derek Carr went, then Jimmy Garoppolo, then Logan Thomas, then Tom Savage.
The fourth round came and went and finally, the Chiefs ended the drought by taking Murray late in the fifth round. With the very next pick, Cincinnati took McCarron.
Don't feel old, but all those kids named after Shaquille O'Neal are entering the workforce.
For example, Shaq Evans of UCLA got drafted by the Jets. Then, Arizona's Shaquille Richardson was taken by Pittsburgh. Maybe if we all simultaneously click the heels of our Reebok Pumps we'll return to 1992.
Is Logan Thomas really a tight end?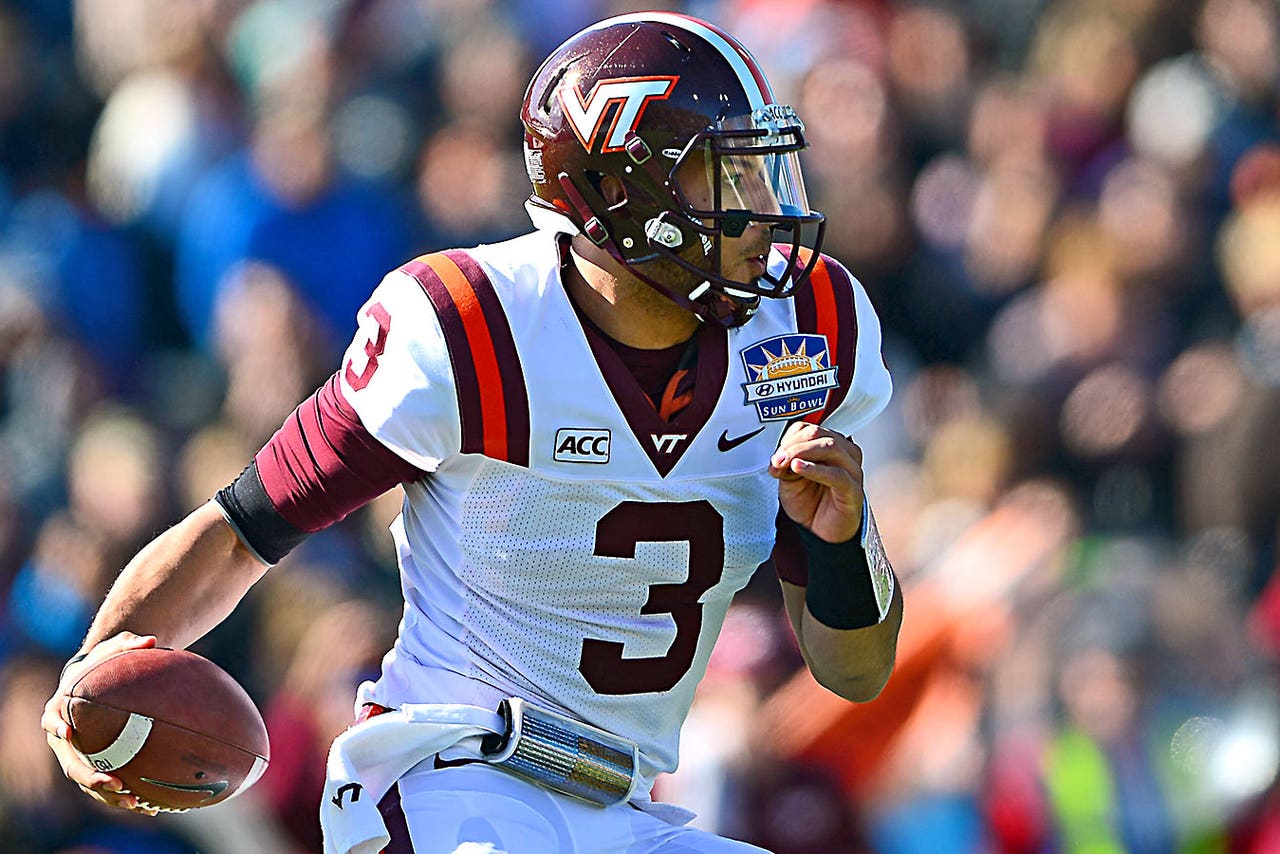 Ostensibly, Thomas is a quarterback. That's the position he played at Virginia Tech anyway. But then came this report:
That information is anonymously sourced, so feel free to be dubious about it. However, Greg Gabriel is a former NFL scout, so he has some credibility on these matters.
Thomas is 6-foot-6, 248 pounds and he ran a 4.6 in the 40-yard dash at the Combine, making him an ideal physical specimen for the tight end position. But is tight end so easy that any big, fast guy can do it?
The Chiefs replaced Dexter McCluster with Dexter McCluster.
Player A: 5-foot-8, 174 pounds, 4.5 40-yard dash.
Player B: 5-8, 170, 4.5 40-yard dash.
Player B is Dexter McCluster, who the Chiefs let go this offseason. Player A is De'Anthony Thomas, who the Chiefs drafted on Saturday.
It's a good pick. Thomas should fit nicely into Andy Reid's offense, which has traditionally gotten a lot of mileage out of small, fast guys who catch short passes. Thomas appears to be a more skilled runner than McCluster, who never met a tackler that couldn't take him down, but that makes this transaction no less amusing.
The Texans finally took a quarterback.
Everybody knew the Texans were taking a quarterback at some point. Most people didn't think it would be late in the fourth round, and nobody thought it would be Tom Savage, who seems to have the size and skills, but is regarded as a developmental prospect.
So, the Texans didn't address their immediate need at the position. It's mildly baffling, because although the Texans went 2-14 last year, they aren't necessarily a "rebuilding team" as that term is commonly used. Houston has a roster loaded with good veteran players. There are holes to fill, sure. In the secondary, at running back and at middle linebacker, but Houston's greatest need, by a wide margin, was at quarterback, and the Texans were not aggressive in addressing it.
Michael Sam got drafted after all.
There were only eight picks left in the whole shoo-bang when the Rams took Sam, the SEC defensive player of the year. But hey, he made it. Sam became the first openly gay player ever drafted into the NFL.
Sam was widely thought to be a prospect that would go in the sixth or seventh round, if he got drafted at all. He projects as a pass-rush specialist and special teams contributor, and he fills a need for the Rams, who needed help with the pass rush and addressed it with a kid from nearby Missouri.
Three basketball players got picked.
Austin Seferian-Jenkins (tight end, Tampa Bay), Bruce Ellington (wide receiver, San Francisco), and Demetri Goodson (cornerback, Green Bay) are all former college basketball players. The best basketball player of the bunch was Ellington, who averaged 9.9 points per game as a junior at South Carolina (he played in only three games as a senior). Goodson averaged 5.2 points per game at Gonzaga before transferring to Baylor to play football.
The University of Texas got shut out.
For the first time since 1937, a Texas player was not selected in the NFL Draft.
Here was the final tally of draft picks from Texas schools: Baylor 5, A&M 3, SMU 2, Texas Tech 2, Rice 1, TCU 1, Texas 0.
The problems with Texas' program were well known. Nobody was expecting this to be a fruitful weekend for Longhorns, but no picks? None? That seems almost impossible. 
---
---