National Football League
National Football League
Cue the snow: Bears-Vikings take it outside
Published
Dec. 21, 2010 5:02 a.m. ET

Thermal underwear, check. Turtleneck and sweater, check. Wind pants, gloves, absolutely. Insulated boots and hooded jacket - with Vikings logo, natch - done.
With memories of winter games at the old Metropolitan Stadium, Ellen Swanson and tens of thousands of Minnesota Vikings fans bundled up for an unusual and highly anticipated Monday night football game preceded by a driving snowstorm against the rival Bears.
''It's not even that cold out here,'' Swanson said with a laugh outside TCF Bank Stadium a few hours before kickoff on the 29th anniversary of the Vikings' last outdoor game.
It was about 20 degrees and windy. ''This is football how it should be,'' Swanson said.
The NFL thought so, too, approving the game at the University of Minnesota's outdoor stadium while repair crews worked on the snow-damaged roof of the Metrodome. When the Vikings moved the last home game of their 50th season to the campus stadium, there was a lot of scrambling to get the stadium ready and a lot of speculation about what the players would endure on an artificial grass field without any heating elements underneath to soften things up.
In a twist so perfect it almost seemed scripted, Monday brought a fresh blast of snow to the Minneapolis area. Crews of workers shot the field with blowing machines ahead of the game, though the snow had eased to flurries by kickoff. The Vikings scored first, but the Bears took the lead soon after and ended with a lopsided 40-14 win over the Vikings.
It was fallout from Minnesota's extra-snowy December that forced the Vikings back outdoors this season. A winter storm Dec. 12-13 dumped about 17 inches on the roof of the Metrodome, causing its Teflon roof to fail and dumping massive piles of snow on the field. The Metrodome's operators soon decided there was no way to get the Vikings' home back into shape for Monday's game, the final home game of the team's 50th season.
Given TCF Bank Stadium holds about 50,000 football fans and was hosting a game with about 64,000 ticket holders, the Vikings decided fans would line up outside Monday and jostle for unassigned seats on a first-come, first-serve basis. But in the end there were seats to spare, with a final recorded attendance of 40,504.
A university spokesman said there were no early reports of major problems. During the second quarter a fan ran onto the field, but was quickly nabbed by security guards.
Vikings officials had predicted enough fans would return tickets that no one would be turned away. Another potential disincentive was the decision not to serve liquor at the school-owned stadium, which is dry for Gopher games.
Friends Matt Ausmus and Matt Hansen weren't even born when the Vikings played their last game at Met Stadium, a 10-6 loss to Kansas City on Dec. 20, 1981. Waiting in line, they weren't too worried about scoring seats - but concerned enough that they decided not to stop elsewhere for a couple beers beforehand.
''I really think they should have thought harder about this alcohol rule,'' Hansen said. ''If somehow we don't get in, there will definitely be beer in our near future."
Dave Johnson, a University of Minnesota senior who nabbed a $120 ticket from a scalper, said he doubted too many fans would flout the no-booze rule. ''No one wants to come in here with a full bladder - it's too risky to leave your seat 'cause someone might steal it from you,'' he said.
For some fans, the game at TCF Bank Stadium was an early Christmas present. Old-timers have fond memories of outdoor games at old Metropolitan Stadium in suburban Bloomington, when coach Bud Grant and quarterback Fran Tarkenton led powerhouse squads that treated the bitter conditions as their ally en route to four Super Bowls.
Jennifer Kosmala, a lifelong Bears fan who flew from Chicago with a friend Monday morning to catch the game, said she was accustomed to outdoor football in the winter - and enjoyed the chance to needle Vikings fans.
''The Packers and the Bears have it right,'' Kosmala said. ''The Vikings and the Lions - they're sort of pansies. This is what real Midwestern football is.''
---
---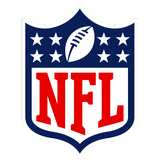 Get more from National Football League
Follow your favorites to get information about games, news and more
---