National Football League
National Football League
Crennel relinquishes defensive duties
Published
Nov. 5, 2012 12:00 a.m. ET

Chiefs coach Romeo Crennel relieved himself of duties as defensive coordinator on a day of massive changes that included the waiving of cornerback Stanford Routt and the signing of defensive tackle Shaun Smith.
Crennel had been juggling head coaching and coordinator duties since taking over on an interim basis when Todd Haley was fired last December. Gary Gibbs will take over as defensive coordinator and Crennel plans to spend more time with the rest of the team.
''We have a young team, you know? And some guys, their perception, all right, may be that I'm a defensive coach, or a defensive coordinator, and I don't care about other parts of the team, which is not true,'' Crennel said Monday. ''They will see I'm concerned about the whole team.''
The Chiefs fell to 1-7 with Thursday night's 31-13 loss at San Diego, their fifth straight defeat. They still have yet to lead a game in regulation this season.
They play Monday night at Pittsburgh.
Crennel said he wasn't overwhelmed by his dual roles, but he did say that the time demands made it difficult to spend as much time as he wanted with both sides of the ball.
''We're going to try to get this thing right and get this thing turned,'' Crennel said. ''We're going to try to do everything we can to come out these eight games on the winning ledger.''
That played into Monday's roster moves, too.
Routt was one of the Chiefs' notable free-agent acquisitions, signing a three-year, $18 million deal to fill in after Brandon Carr left for the Dallas Cowboys.
The longtime member of the Oakland Raiders has struggled mightily in Crennel's defensive scheme, though. He's been routinely beaten for long pass plays, including two weeks ago against his former team, and missed last week's game with what the Chiefs called a hamstring injury.
''You have relationships,'' Crennel said. ''You bring people in and you hope that things work the way you want them to work. The transition was taking a little longer than I thought it would take.
''We just thought it was time to part ways. That's what we did.''
Javier Arenas started in Routt's place last week against San Diego, and Crennel said that's what he envisions going forward. Jalil Brown will also be in the mix.
''He was trying, giving effort,'' Crennel said of Arenas, who has played primarily nickel back since the Chiefs drafted him. ''He made tackles. He came up on run support, made tackles on run support. I think he represented himself pretty decently.''
The roster spot opened by waiving Routt was filled by Smith, who played in Kansas City two years ago but who's been out of the league since the Titans waived him in August.
The veteran defensive tackle provides valuable depth along the defensive line, where Glenn Dorsey could miss significant time after hurting his calf against the Chargers. Dorsey already has missed four games this season with the same injury.
Smith signed a three-year, $7.5 million deal with Tennessee after the lockout ended last year, but was jettisoned after a mediocre season in which younger players developed at his position.
''The depth along the defensive line, particularly with Dorsey's situation there, I think that he helps us,'' Crennel said. ''He's a big body - big, strong, physical guy. He's seen a lot. He understands our system, what I want and what I'm looking for, and I think he'll help us.''
In other injury news, Crennel said that quarterback Brady Quinn (concussion) will be evaluated Tuesday and a determination made later this week about his availability Monday night.
Crennel refused to say whether Quinn will start over Matt Cassel if he's cleared.
''Quinn has made progress, but he's out. He's not allowed to practice,'' Crennel said. ''He's being evaluated tomorrow and then they'll let me know something at that time.''
---
---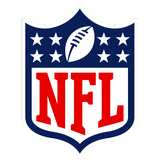 Get more from National Football League
Follow your favorites to get information about games, news and more
---