National Football League
National Football League
Cowboys shut out 'Skins to earn playoff spot
Published
Dec. 27, 2009 12:00 a.m. ET

The Dallas Cowboys finally have a handle on their December doldrums.

Now it's time to work on January.

The Cowboys returned to the playoffs Sunday night, pitching a 17-0 shutout in their 100th meeting with the Washington Redskins and setting up an NFC East title showdown with the Philadelphia Eagles.

After starting 0-2 this month, Dallas recovered to win back-to-back December games for the first time since 2003. The latest victory eliminated the New York Giants from playoff contention.

"I think we showed the December jinx is not here," said receiver Roy Williams, who caught a touchdown pass in the first quarter. "Last year, we were in the same situation and didn't get it done. 2009's a different year."

But what about 2010? The Cowboys (10-5) haven't won in January since 2000 and haven't won a playoff game since 1996. Next week they will host the Eagles (11-4) in a regular-season finale with the division crown on the line; the loser will have to settle for a wild-card berth. The NFL has moved the kickoff time from 1 p.m. to 4:15 p.m ET on FOX.

"I look at Philadelphia as a playoff game," Cowboys owner and general manager Jerry Jones said. "It's so meaningful to us."

Tony Romo completed 25 of 38 passes with a touchdown, and he had his first interception in five games - a reversal from his turnover sprees of Decembers past. Jason Witten had a career-long 69-yard reception to set up a score, and the defense posted the Cowboys-Redskins rivalry's first shutout since Dallas' 27-0 road win on Dec. 14, 2003.

Dallas holds a commanding 59-39-2 lead in the 50-year-old series. The Cowboys didn't allow Washington to score a touchdown this year - the other meeting was a 7-6 win on Nov. 22 - and they played their part in the Redskins' first winless season in NFC East play since 1994.

"I think they've learned to play under pressure, and I think that's important," coach Wade Phillips said. "It'll come in handy here when we get to the playoffs. But we've got another pressure game next week."

The Redskins (4-11), distracted by more off-the-field news, put on another embarrassing performance against a rival in prime time. After the game, coach Jim Zorn - widely seen as a lame duck - uttered sentences containing the same adjectives, over and over: "frustrating," "hard," "frustrating," "hard," "devastating," "hard," "very hard," "devastating," "very hard" and "awful."

"I want to get to five wins," he finally said. "It seems frivolous, doesn't it?"

After a 45-12 pasting by the Giants on Monday night, Washington endured a week in which assistant coach Jerry Gray gave confusing answers when asked if had interviewed for the head coaching job. Then came some noisy Christmas Day tardiness from defensive tackle Albert Haynesworth, who was sent home by Zorn for being late to a meeting.

Haynesworth used that occasion to again complain about the coaching staff - particularly defensive coordinator Greg Blache - but he nevertheless remained in the starting lineup Sunday night.

"I think he voiced his opinion. It was unfortunate," Zorn said. "I think we handled it, and I think it was said, discussed and put to rest. We moved on."

Said Haynesworth: "I talked to Blache. It's fine. Everything's great. We're grown men. We don't hate each other. There's no hate. There's no love lost."

The Redskins, by the way, are 0-2 and have been outscored 62-12 since front office chief Vinny Cerrato resigned and Bruce Allen was named general manager on Dec. 17.

Allen's father, Hall of Fame coach George Allen, was involved in many memorable Redskins-Cowboys classics. As for game No. 100, the word "classic" definitely won't come to mind.

Except for Witten's big play, the Cowboys nickel-and-dimed their way down the field. They didn't blow out the Redskins the way the Giants did mainly because of three drives that ended inside Washington's 40-yard line with no points to show for them: They ran out the clock when receiver Miles Austin didn't get out of bounds as time expired to end the first half, and Marion Barber was stopped on fourth-and-1 on back-to-back possessions in the third quarter.

Barber also couldn't convert a third-and-1 at the 5-yard line in the fourth quarter, but this time Phillips sent on former Redskins kicker Shaun Suisham. To a hearty round of boos, Suisham made a 23-yarder - from the same spot where he missed for Washington against New Orleans on Dec. 6, costing him his job two days later.

"It's kind of surreal to go from being out of work to all of a sudden make it to the playoffs," Suisham said, "and to do it where I spent so much time."

Terence Newman's interception of a tipped pass led to the Cowboys' first-quarter touchdown. He returned the ball 9 yards to the Washington 36, setting up Romo's 4-yard scoring toss to Williams.

Witten set up the next score when he got a step ahead of free safety LaRon Landry on a crossing route, a 69-yard completion that moved the ball to the 3. Barber scored on the next play, giving the Cowboys a 14-0 lead in the second quarter.

"I was in the team meeting this morning and Wade said one thing and he said it real quick: 'This game's about the world championship.' And that's all he said and walked out. His message was real simple and real easy for everybody to understand," Jones said. "I think (the win) puts another one of those definitions of what you're about - you can't take the pressure, you can't get it done, you're not supposed to get it done - and removes another one of those hurdles."

Notes: Redskins injuries included OL Mike Williams (broken toe) and S Reed Doughty (sprained ankle). ... Dallas special teams coach Joe DeCamillis underwent an appendectomy at a Virginia hospital Sunday and missed the game. Offensive assistant Wes Phillips, son of the head coach, handled the special teams units.

---
---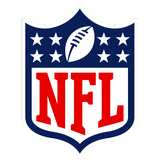 Get more from National Football League
Follow your favorites to get information about games, news and more
---