National Football League
National Football League
Cowboys lasso themselves yet again
Published
Oct. 16, 2011 1:00 a.m. ET

Had enough yet, Dallas Cowboys fans?
Sure, the 2011 season is just five games old. But the Cowboys have already provided enough heartbreak to last for an entire year.
The latest find-a-way-to-lose example came in Sunday's 20-16 defeat at New England. The Cowboys had a three-point lead with 3:36 remaining when Cowboys head coach Jason Garrett made a decision that even his team owner is questioning.
Rather than try a pass on first or second down in hopes of moving the chains, Garrett called standard running plays that resulted in negative-three yards. Any thought of throwing on third down was scuttled when rookie right tackle Tyron Smith committed a false start penalty. Another run on third-and-18 was followed by a punt.
Garrett accomplished his stated goal of running clock and forcing New England to use two of its three timeouts. The problem: Dallas left 2:31 for one of the NFL's greatest quarterbacks to mount a 32nd career fourth-quarter comeback.
That's exactly what Tom Brady did. He sliced through what had been a stingy Cowboys defense on a 10-play, 80-yard drive. An 8-yard touchdown pass to Aaron Hernandez with 22 seconds left sealed the deal — and gave Cowboys faithful another ulcer.
"Whenever you get the ball into the hands of a player like Brady at home, you've got problems," Cowboys owner Jerry Jones lamented in the Cowboys locker room afterward. "We flipped a coin and it came up against us.
"Against a quality team and a quality player like Brady, he's going to get loose. You really can't let that deter you. But when it happens at the end of a game and you don't have a chance to get it back, it's really discouraging. You'll always second-guess whether or not we should have tried to run a little offense down there instead of running it three times."
Ya think?
Second-guessing has become second nature in Dallas. Two earlier collapses led to losses against the New York Jets and Detroit. Garrett had trusted Romo to throw against the Lions while holding a sizeable second-half lead and the result was three interceptions, two of which were returned for touchdowns. Going conservative late against New England didn't produce a better result.
The Cowboys could easily be 5-0 and sitting atop the NFC East. But every time it appears safe to jump aboard the bandwagon, it gets stuck in the mud.
Dallas forced an uncharacteristic four Patriots turnovers and enjoyed an edge in both total yardage (377 to 371) and time of possession (32:49 to 27:11). But the Cowboys also committed 10 penalties, two turnovers and had to settle for field goals on drives that reached the Patriots 5 and 7 yard-lines, respectively.
"It's never good enough when you lose," said Cowboys quarterback Tony Romo, the goat of defeats against the Jets and Lions. "We're judged off winning and losing.
"These games come down to a couple plays here and there sometimes. It just sucks when you're on the other end of it."
The sucking has happened too frequently over the past 15 seasons, let alone in 2011. Forget about the Super Bowls that Dallas once frequented on a regular basis. The Cowboys haven't reached an NFC Championship Game in 15 seasons despite the "this-is-the-year" bluster that surrounded some of those prior squads before turning into hot air. No other NFL franchise lives more off its past success. That includes Oakland, which at least reached a Super Bowl within the past decade.
With the hapless St. Louis Rams (0-5) next on the schedule, Dallas should be able to quickly get back on a winning track. But the Patriots loss raises even more doubts that the Cowboys can consistently pull through in crunch-time against the kind of opponents it needs to beat for a bona fide championship run.
"This team is continuing to grow and get better. We just need to finish up a game like today," Romo said. "We will, I think, as the season progresses. It's a long season."
Judging by the latest debacle Sunday, it's only going to get longer.
 
---
---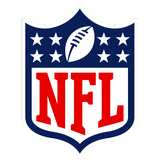 Get more from National Football League
Follow your favorites to get information about games, news and more
---