National Football League
National Football League
Cowboys already facing December doldrums
Published
Dec. 13, 2009 4:15 a.m. ET

The Dallas Cowboys already have the December doldrums again, no matter how much coach Wade Phillips wants to avoid that kind of discussion.
``Well, the facts are that we're 8-4,'' Phillips said Monday, trying to fire a preventive strike for the questions he knew were coming. ``It's crushing when you lose a ball game, but you've got to bounce back from those things. It's a 16-game season, the results from the 16 games determine where you are.''
Yes, the Cowboys have won two-thirds of their games so far. But on the first Sunday in December, after winning seven of their eight previous games, they couldn't win despite career-best days from Tony Romo and Jason Witten, another 100-yard game from Miles Austin and even two touchdowns from Roy Williams.
With a 10-0 lead and a chance to bury the struggling Giants in the NFC East, the Cowboys lost 31-24 on Sunday in New York.
That allowed the Giants to move within one game of the division lead instead of falling three games back with four to play. And the Cowboys now share the NFC East lead with Philadelphia, the team that kept them from making the playoffs last season.
The Cowboys' failures in December have been well-documented, and stretch the past 12 seasons - all that have passed since they last won a playoff game in the 1996 season.
Last year, they were 1-3 in December to miss the playoffs by one game after a 44-6 loss at Philadelphia in the season finale. They were 13-3 in Phillips' debut the season before that, then lost twice in December before getting beat in their first playoff game.
Dallas plays its only December home game Sunday against AFC West-leading San Diego (9-3). The Cowboys then go to undefeated NFC South leader New Orleans and Washington before ending the season at home Jan. 3 against the Eagles.
And they face that difficult stretch already with talk of another December jinx.
``We can't allow that to creep up on us. We can't let that happen,'' Witten said after 14 catches for a career-high 156 yards against the Giants. ``We're too talented for that, too good for that. We've got to step up now and do something about it. We're at a critical point. We can't let this thing turn.''
Romo was 41-of-55 passing for a career-best 392 yards with three touchdowns and no interceptions in New York. Austin had 10 catches for 104 yards and a touchdown, and Williams had his first two-TD game since coming to Dallas midway through last season.
The locker room was virtually empty when open to reporters Monday, which as usual, was before players were required to be at the facility.
``Until we win, I know we're going to hear about (December),'' linebacker Bradie James said after the game. ``No matter how bad it can be, we've got to figure out a way to win. We've got to fix the mistakes, and we had a couple of them. We still have four games and guys will respond. We just have to stay together.''
Phillips said Monday that he is confident his team will bounce back from losses like it has before.
Despite repeated questions about late-season failures of the past, and the loss to start this December, Phillips said what will happen the rest of this season can't be determined yet. He kept referring to a 16-game schedule and the team's current record and standing as co-leaders in the NFC East with a head-to-head tiebreaker against the Eagles.
``I think we have a winning team,'' Phillips said. ``If you have a bunch of winners, I think you're going to bounce back from losses. I think also they do take it one game at a time and that's what we need to continue to do.''
---
---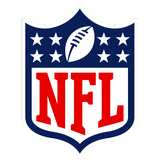 Get more from National Football League
Follow your favorites to get information about games, news and more
---