National Football League
National Football League
Cousins says Redskins will not fall into trap that is not there
Updated
Mar. 4, 2020 2:12 p.m. ET

LANDOVER, Md. -- The Washington Redskins are heavy favorites to beat the winless Cleveland Browns on Sunday at FedEx Field. But do not tell that to them.
The Redskins earned a big victory over the New York Giants on Sunday, but remain in an early hole in the NFC East at 1-2. A loss to the Browns (0-3) would be a massive setback, especially with a difficult schedule looming late in the season.
"I just don't see it as a trap game," Redskins quarterback Kirk Cousins said. "I don't see any game in the NFL as a trap game. "I mean, we're 1-2.
"What are we feeling comfortable about, I mean we have to win in the sense that we want to get to 2-2, and we got a lot to play for. We're at home. So, I think those words just don't even enter my, or our, vocabulary."
That's because the Browns, despite a rebuilding movement under first-year head coach Hue Jackson, are just a few plays away from being 2-1. That wasn't expected.
Cleveland was ahead 20-0 at home against Baltimore before losing two weeks ago. The Browns lost to Miami in overtime on the road last Sunday after missing three field goals.
Cleveland even was competitive for a time on the road against Philadelphia in the opener.
"You have to close out when you have to close out," Browns wide receiver Terelle Pryor said. "You can't make excuses when you lose. It's a good sign and a good feel for the team to keep on continuing and move forward because we're right there in each game.
"I feel like we can battle with anybody in the league. This is going to be a test also, going against the Redskins, and we look forward to it."
Pryor played quarterback and receiver against the Dolphins and finished with 204 yards of offense -- 144 receiving, 35 passing and 25 rushing. That gives Washington something to think about on defense.
Cleveland has used four quarterbacks this season, if you include Pryor's limited attempts. But with former Redskins quarterback Robert Griffin III (shoulder) and Josh McCown (shoulder) both out, they will have to start rookie Cody Kessler again.
Kessler made his NFL debut in the Miami game and struggled some. But he finished 21 for 33 for 244 yards and -- most important -- no bad fumbles or interceptions. It was a decent start.
Washington started the year 0-2 with losses to Pittsburgh and Dallas, and was facing a disastrous start attempting to defend its NFC East title.
But the Redskins held on late against the Giants with timely interceptions from rookie linebacker Su'a Cravens and second-year cornerback Quinton Dunbar.
But there were plenty of opportunities for them to lose that game, too.
The defense still struggled in coverage as Odell Beckham Jr. gashed them for 121 yards receiving. And the run defense has been a little better in recent weeks, but was exposed in the blowout loss to the Steelers, 38-16.
"I don't think we're in a position to overlook any team," wide receiver DeSean Jackson said.
Jackson has been a difficult matchup for all three of Washington's opponents, with five receptions for more than 25 yards.
But look out for second-year receiver Jamison Crowder, too, who is tied for the team lead with 16 receptions. He had a brilliant 55-yard touchdown on a tunnel screen against the Giants and caught another scoring pass against Dallas.
Crowder even set a career-high with a 50-yard punt return in the Giants game. He's become a dangerous playmaker.
"It would be selling him short to say he's a better player now than he was last year," Cousins said. "He was really good last year. I mean, he's just, he's a rookie, he's a fourth-round pick. We're trying to find out how he fits.
"We're thinking that Pierre (Garcon) and DeSean (Jackson) and Jordan (Reed) are going to be the guys that we get the ball to, and then suddenly he just starts showing up time and again in training camp last year and early in the season, and we started saying, 'Wow, we've got to get him more involved.'"
---
---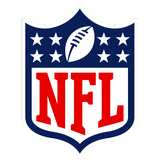 Get more from National Football League
Follow your favorites to get information about games, news and more
---