National Football League
National Football League
Cops: DL didn't seem drunk at first
Published
Jan. 23, 2013 12:00 a.m. ET

Police said Wednesday that Dallas Cowboys defensive lineman Jay Ratliff didn't seem drunk after they pulled him over this week before arresting him for driving while intoxicated.
Ratliff didn't immediately give off the smell of alcohol or look drunk after a late-night accident Tuesday in Grapevine, about 20 miles northwest of Dallas, according to search warrant paperwork released Wednesday. He was arrested after failing a field sobriety test.
The 31-year-old Ratliff ''seemed to be moving around quite well given the wreck,'' but police officer Eric Barch wrote in a search warrant affidavit that he wanted to investigate further because the accident happened shortly after midnight, when wrecks can often involve an intoxicated driver. People in good physical shape like Ratliff can also hide how intoxicated they are, Barch said.
Barch spoke to Ratliff a second time and noticed a ''moderate odor'' of alcohol on his breath, the affidavit says. Ratliff's eyes were also bloodshot and watery, Barch said.
Ratliff said he was driving home from Arlington and was following directions on his navigation system when the crash occurred.
While in jail, Ratliff told police that earlier injuries might have prevented him from passing the walk and turn, and the stand on one leg portions of the test, Barch wrote in the affidavit.
''Ratliff did not appear to have any difficulty in moving around the crash scene, and I did not suspect any injuries as he told me he was uninjured initially,'' he said.
After Ratliff failed the test, he was arrested and taken to city jail. He has since been released on bond.
Cowboys spokesman Rich Dalrymple declined comment.
Last month, Cowboys nose tackle Josh Brent was indicted on an intoxicated manslaughter count in the Dec. 8 crash that killed his friend and Cowboys practice squad member Jerry Brown. Police in the Dallas suburb of Irving say Brent was speeding when his vehicle struck a curb and flipped. Brown was pronounced dead at an area hospital. Brent is out of jail on $100,000 bond.
---
---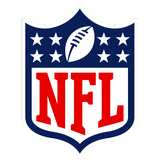 Get more from National Football League
Follow your favorites to get information about games, news and more
---