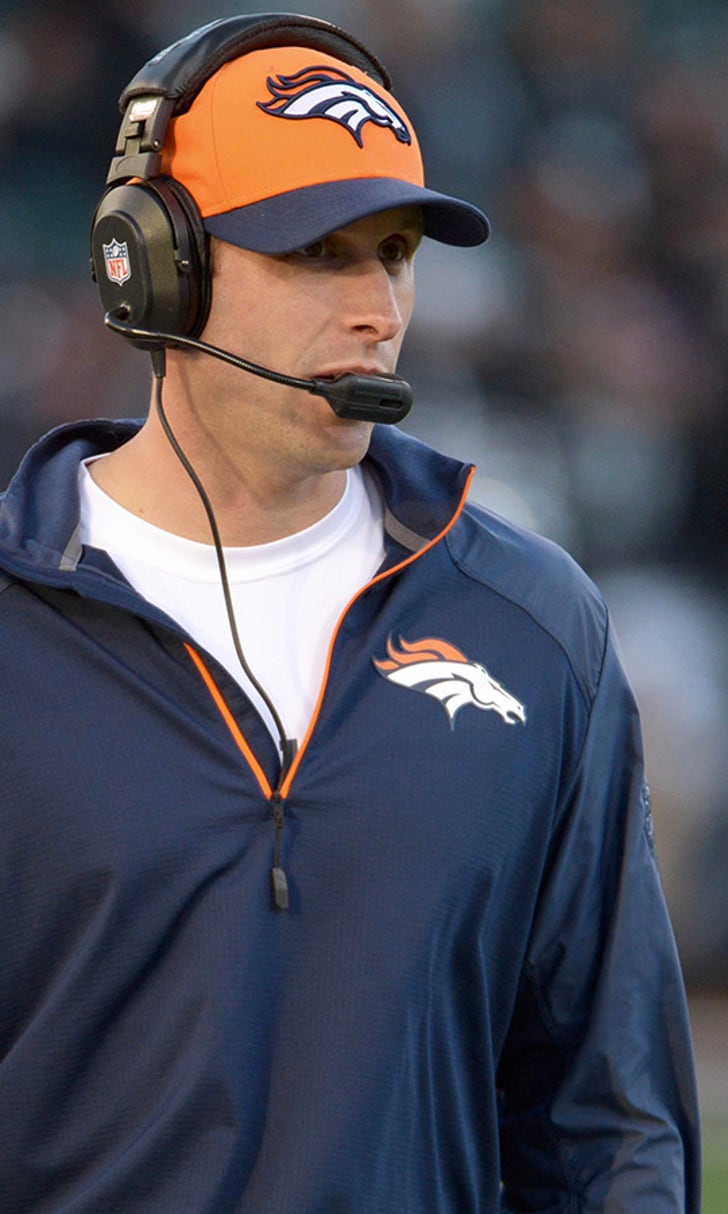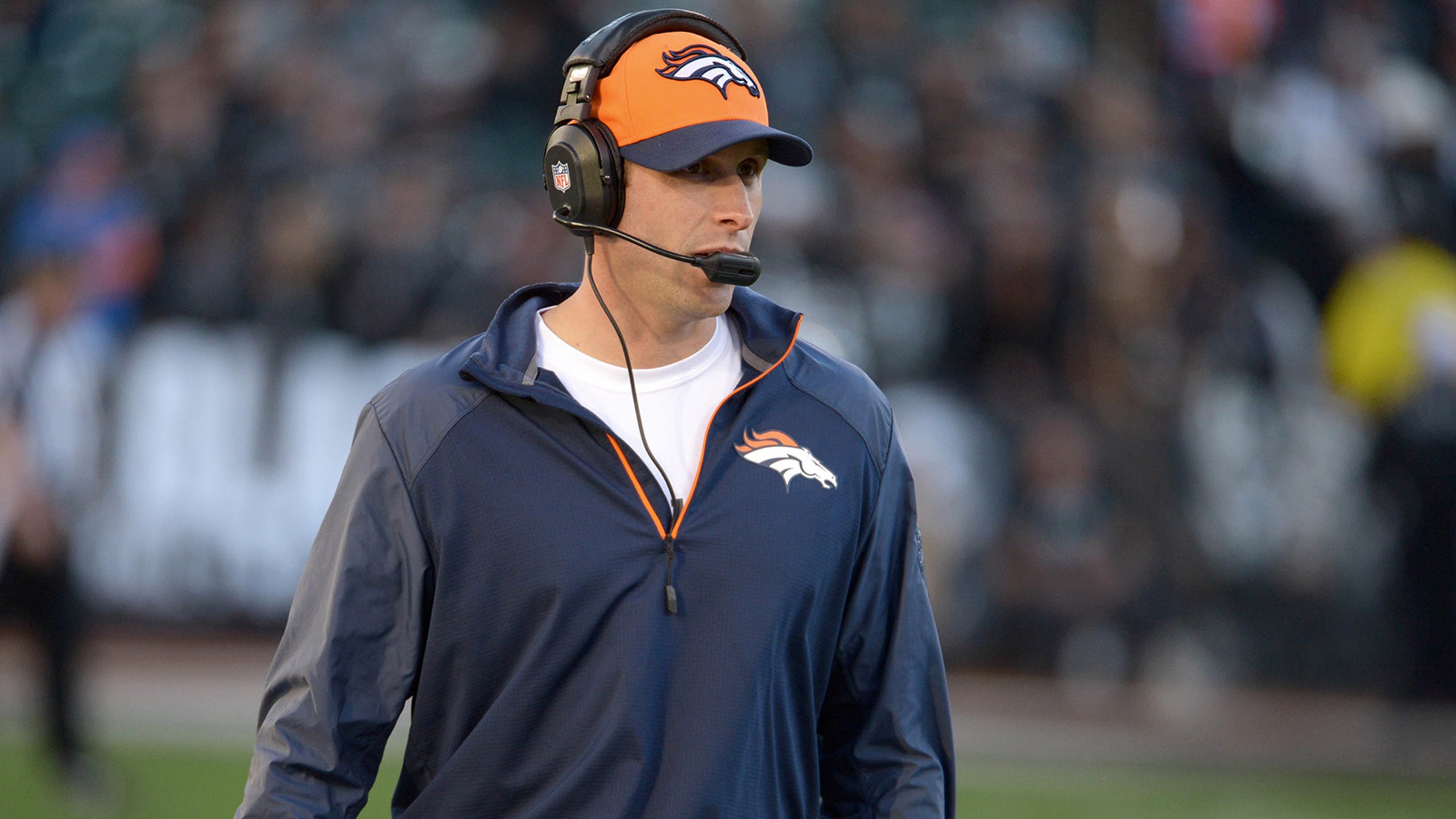 Coordinators for Broncos, Seahawks staying with teams
BY foxsports • January 29, 2014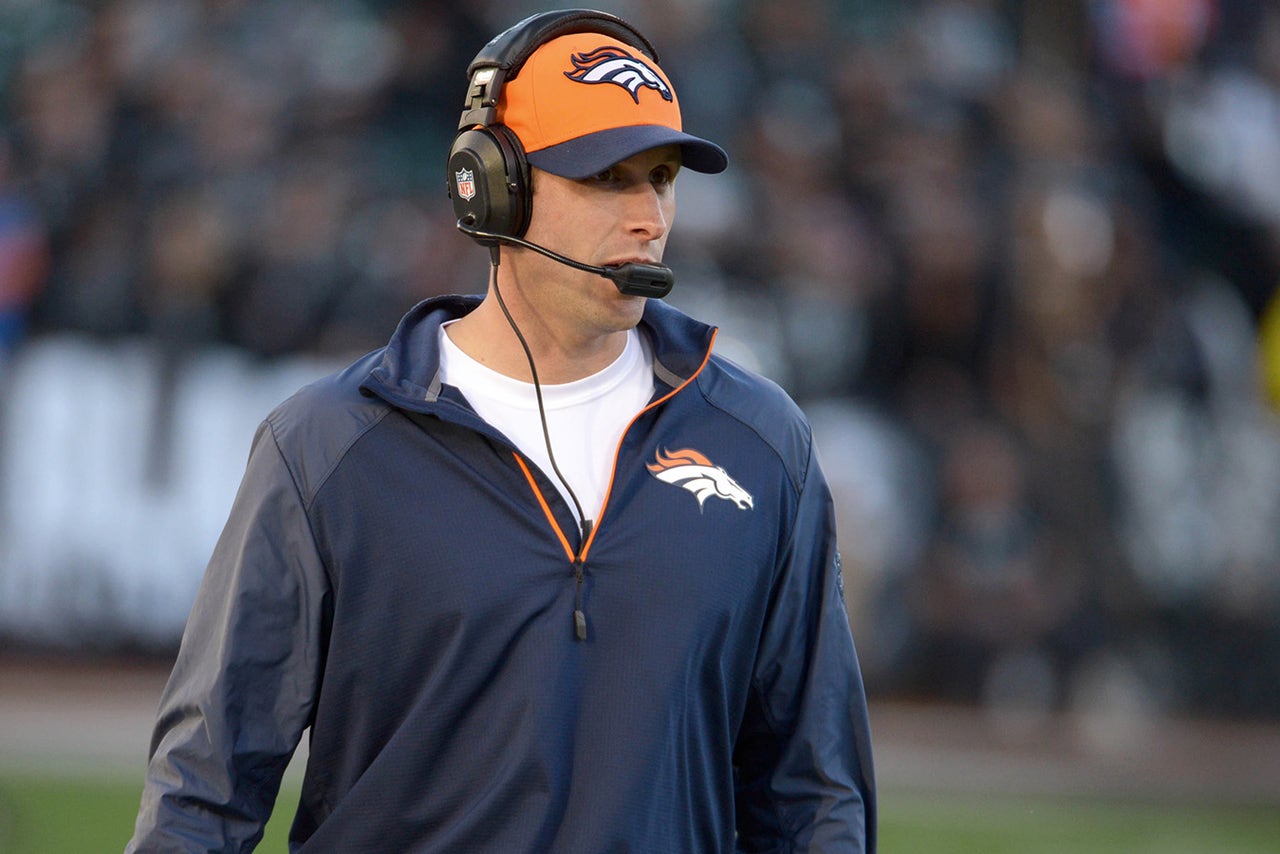 JERSEY CITY, N.J. (AP)
The Super Bowl is the best place anybody on an NFL team could be. Except, perhaps, if you're a coordinator in the running for a head coaching job.
Four of the best in the business have reached the NFL's championship game. Only one of them, Denver defensive coordinator Jack Del Rio, has been a head coach.
Indeed, two of them — Dan Quinn, who runs Seattle's top-ranked defense, and Adam Gase, in charge of Denver's record-setting offense — are finishing their first season as a coordinator. The Seahawks' Darrell Bevell was hired by Pete Carroll in 2011 to oversee the offense.
Not one has gotten a full opportunity to move up this year in great part because of their teams' success. Gase was given permission by Broncos boss John Elway to speak with Minnesota and Cleveland, but decided to postpone any interviews until after the Super Bowl. The Vikings hired Mike Zimmer away from Cincinnati, and Cleveland grabbed Buffalo's Mike Pettine after Gase told the Browns last week not to bother waiting on him any longer.
Quinn was interviewed by the Vikings and Browns, but only during the short window allowed by the NFL during the playoffs. He said Wednesday he wasn't even contacted by Cleveland when it hired Pettine.
Bevell also talked to Minnesota as well as with Washington, which hired Jay Gruden.
Del Rio, who replaced John Fox and went 3-1 this season while Fox was recovering from heart surgery, was interviewed in Denver by Southern Cal just before Fox was stricken. But the Trojans eventually hired Steve Sarkisian away from the University of Washington.
Of course, Quinn, Bevell, Gase and Del Rio can add extra boost to their resumes with a win Sunday. And none of them would trade being in the frozen Big Apple right now.
''I don't know if (the process) is fair or not,'' said Bevell, 44, who also has worked with the Packers (and Brett Favre) and the Vikings (and Brett Favre). ''It's what we're working with so we just go with it. I couldn't be more excited to be here. It's a great opportunity and a great experience.
''The one week where we got to interview, we were off that week. So, we were able to do that one day, but our focus was really on this game and getting here.''
Carroll lost coordinator Gus Bradley last winter when Jacksonville hired him as coach. Quinn was promoted, and together they elevated Seattle's defense to the top of the league.
That drew heavy interest in Quinn, and Carroll encouraged him to ''go after it.''
''Pete said, `It will be the worst thing for me, but I am going to help you,' '' Quinn recalled with a laugh. ''It wasn't the right time for us, but going through the whole process, I really enjoyed it. I made some great connections with (Cleveland and Minnesota).''
But he's still with the Seahawks, trying to find a way to slow Peyton Manning and the record-setting offense that Gase coordinates.
Like the 43-year-old Quinn, Gase stepped in, leaving the Florida Gators, after a coordinator, Mike McCoy, left Denver to become head coach in San Diego. And like Quinn, the 35-year-old Gase is plenty happy where he is right now. Having Manning boosting your stock can't ever be a bad thing.
So he chose to stay put before letting talks go too far with Minnesota and Cleveland.
''Most coaches would say `Hey, that's my final goal,''' Gase said. ''But I can't keep looking in the rearview mirror and saying, `Hey, I turned this down and I've never gotten another opportunity.' I just felt like it was the right thing for me at that time.''
Manning can foresee Gase as a head coach. He simply hopes that won't happen until after the four-time MVP retires.
''He's a very smart guy, understands what an offense should be doing,'' Manning said. ''He's done an outstanding job as a coordinator.''
Del Rio, who unlike Gase, Quinn and Bevell played in the NFL - he was a top-level linebacker for more than a decade - went 69-73 in just under nine seasons as the Jaguars' head man. Fox hired him in 2012 to replace Dennis Allen, who had left to coach the Raiders.
Del Rio hasn't exactly been seeking out another head coaching gig, but he won't shy away if an offer comes.
''There certainly are opportunities each and every year, and at some point it will match up with what somebody's looking for and what I offer,'' he said. ''In the meantime, I'm going to enjoy the heck out of my opportunity here to fight and find a way to win a world championship. I'm not going to spend a lot of time wondering if there was a lot of talk, a little talk or those types of things.''
Surely not with a Super Bowl to be won.
---
---