National Football League
National Football League
Column: Ray Lewis' makeup was running.
Published
Jan. 21, 2013 12:15 a.m. ET

Ray Lewis' makeup was running.
It was eye black, actually, that dark, oily greasepaint football players smear under their eyes to cut down on glare, but which Lewis has begun using to fashion a fearsome facemask for himself. And somewhere amid all those hugs on the field and a few tears in the locker room, it had already turned into a mess.
Lewis was sitting on a table in the Ravens' training room following a 28-13 win over the Patriots that punched his ticket back to the Super Bowl. He pulled off his gloves first, then the nylon skull cap he wears under his helmet, staring straight ahead, enjoying a quiet moment by himself.
Then Terrell Suggs, his sidekick and fellow linebacker, burst into room bellowing, ''The Ravens are going to the Super Bowl!'' It was as though somebody threw a switch.
''Say it again,'' Lewis looked up and said, just above a whisper.
Suggs complied.
''Again!'' Lewis hissed, a little louder this time, and began clapping his hands over his head in accompaniment.
Then he rubbed his eyes - as if checking to make sure he wasn't just imagining the scene. And just like that, the eyeblack that began the night covering his cheekbones now adorned his chin like a beard.
''We're built a certain way and we've got each other's backs, through it all,'' Lewis said. He savored the moment, remembering how the Ravens left New England a year ago, eliminated in this same AFC championship game after former kicker Billy Cundiff's 32-yard field goal attempt hooked wide left.
''Last year when we walked up out of here, I told them, I said, `We'll be back. Don't hold your heads down because we've got something to finish.' ''
That won't be for two more weeks, at the Super Bowl against the 49ers in New Orleans, but win or lose, Lewis will be finished. A tough guy playing a position where toughness is a given, he defied the odds by lasting 17 seasons and all of them with the same club that drafted him.
Lewis doesn't dominate games the way he used to, crushing running backs and making every tackle sound like it does on a video game. Yet the numbers don't lie, and just as he has throughout Baltimore's improbable run, Lewis led the Ravens in solo tackles and assists, 14 combined on this night. At 37, he's also been on the field for more snaps than any other defender.
Yet Lewis' leadership is more than his stats, more than his awkward dance out of the tunnel, more than the hoarse pregame speeches he gives in the last huddle before leading his teammates onto the field.
''There's so many things you can say about Ray, but the thing you don't see just watching the games is how much work he puts in,'' backup linebacker Paul Kruger said. ''And not just his own business. He wants the kickers to be pros in how they go about their business in practice, the linemen, the skill guys - it doesn't matter to Ray.
''A lot of guys outside this locker room have been talking about how we're all playing for Ray, and that's true,'' he continued. ''But playing for Ray means playing for yourself, too, and playing for the team, because that's what he cares about most.
''So yeah,'' Kruger said. ''You could say we're playing for Ray. But what that means to us is that nobody wants to be the guy who lets him down.''
That wasn't a problem Sunday night, at least not once the Ravens took the Patriots' measure. After nosing in front 13-7 by halftime, Baltimore's defense stiffened and held New England scoreless the rest of the way.
''Second half, baby, was 21-0!'' Suggs screamed in the next locker over from Lewis. ''My wife told me, baby, quit watching tape and come to bed, you're going to win by 10. And she was only off by five points!''
Lewis looked over at his teammate and covered his mouth to stop from laughing out loud.
Though it wouldn't hurt, Lewis doesn't need another Super Bowl, let alone another Pro Bowl, to secure his legacy. At least not the football portion of it.
Lewis won the NFL's biggest prize once already, in 2000, and was named MVP in that game to boot. He's been picked for the Pro Bowl 13 times.
But a trip back to the big game will carry echoes of his last trip there, a year after Lewis was charged in a double murder after a Super Bowl party at an Atlanta nightclub a year earlier. Under an agreement with prosecutors, he pleaded guilty to a misdemeanor charge of obstruction of justice and testified against his two former co-defendants. Neither was convicted, and Lewis eventually reached undisclosed cash settlements with the victims' families.
Lewis worked hard to rebuild his reputation, eventually working his way back into the graces of the NFL. Humbled, he volunteered to speak at rookie orientation sessions and slowly won back the kind of respect that had nothing to do with his play on the field.
''Ray's a guy that's turned everything over,'' coach John Harbaugh said. ''He's surrendered everything and he's become the man that he is to this day. He's a different man than he was when he was 22 or 15 or whatever. I think everybody sees that right now. I think it's a great thing for kids to see. It's a great thing for fathers to see. It's a great thing for athletes to see.
''It's,'' Harbaugh said, ''a very special deal.''
---
Jim Litke is a national sports columnist for The Associated Press. Write to him at jlitke(at)ap.org and follow him at Twitter.com/JimLitke.
---
---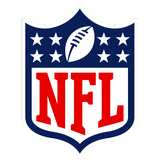 Get more from National Football League
Follow your favorites to get information about games, news and more
---