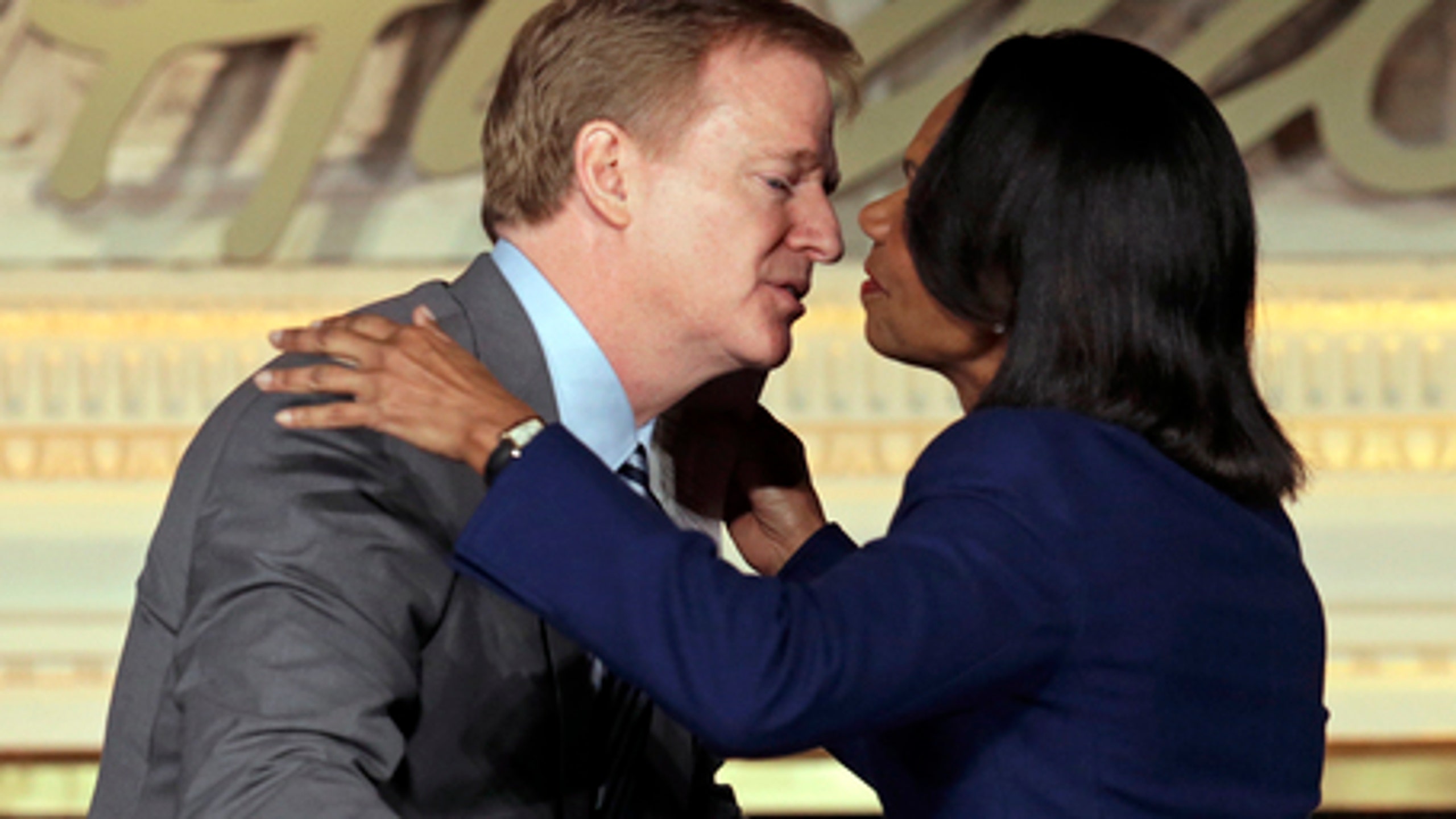 Column: Goodell riding high, and so is the unstoppable NFL
BY foxsports • February 4, 2016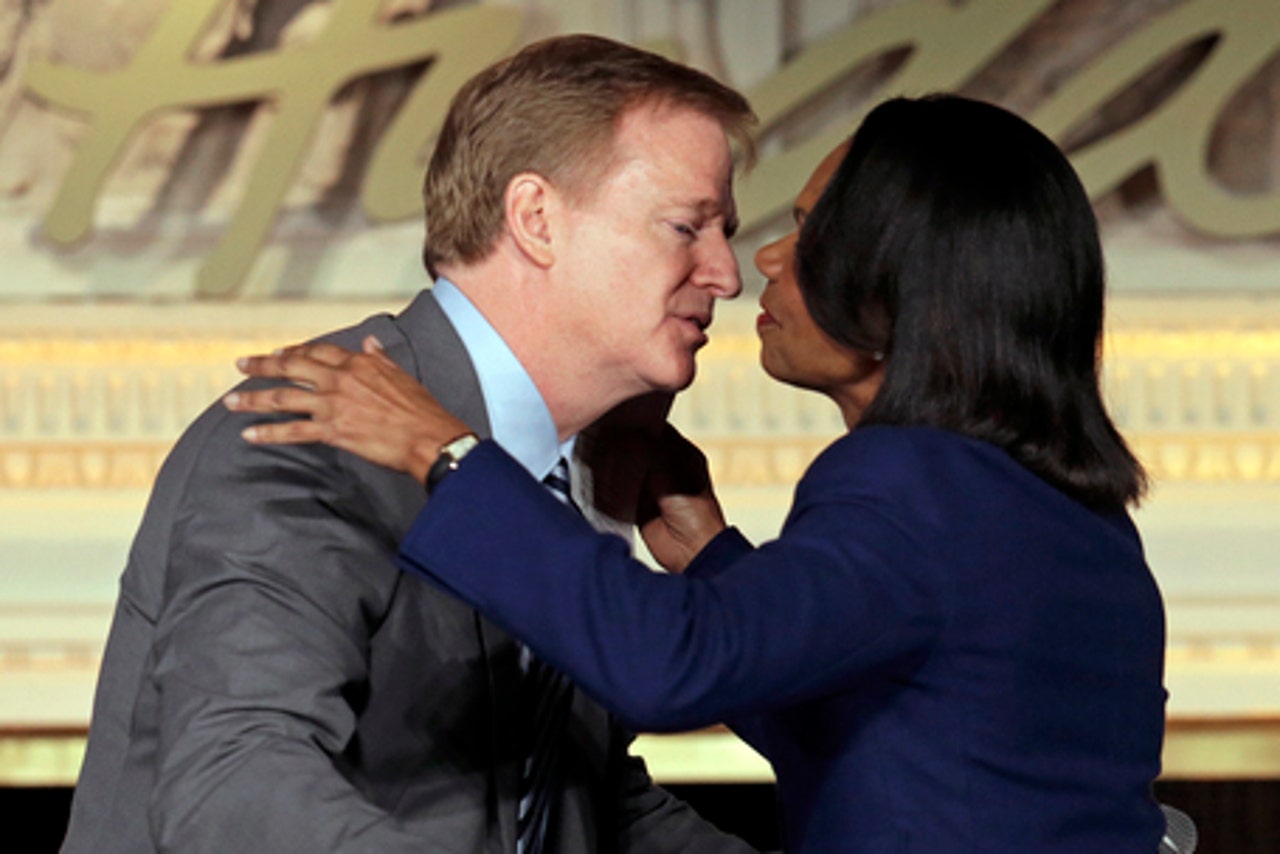 SAN FRANCISCO (AP) Roger Goodell might as well mail this one in.
Just before noon on Friday, the NFL commissioner will stand before a gaggle of media and deliver his annual State of the NFL address. It's a tradition born by the late Pete Rozelle in the early days of the Super Bowl, and every commissioner since has carried it on.
The short answer this year is things couldn't be much better - at least if you're an NFL owner.
There's a new team in Los Angeles for the first time in two decades, a richer Thursday night television contract and state-of-the-art stadiums sprouting up in every corner of the nation. Despite bad news about daily fantasy sites and concussions, bonehead refereeing decisions and some ugly football on the field, America's infatuation with the NFL continues unabated, with stadiums filled and TV ratings in the stratosphere.
Paid labor continues to be remarkably docile, though that's hardly a surprise. With no guaranteed contracts, their jobs remain subject to the whim of coaches and team officials, and no player dares to bite the hand that feeds them.
And every week it seems teams find new ways to separate fans from their money, like the $30 each paid this week to watch players answer questions at Super Bowl media night.
That's a stark contrast to a year ago, when a tsunami of troubles enveloped the league and some critics suggested that perhaps a new commissioner was in order.
Owners laughed then, and they might find it harder to suppress a giggle now. Goodell is the perfect front man for the league, a smooth former PR man who his employers believe is more than worth the millions ($44 million alone in 2013) they pay him each year to keep peace among their fellow billionaires while making sure their franchises continue to escalate in value.
He navigated through Spygate, found a way to resolve Bountygate and even managed to come out of Deflategate with his authority intact. And even when his decisions were questioned by many, the league continued to grow the bottom line.
Goodell led the league through a lockout that ended with a 10-year labor agreement that slashed spending on rookie deals, kept intact a salary cap and locked players into another decade of contracts that are easily canceled by a team looking to save.
More recently, Goodell won praise from his employers for coming up with an agreement to move the Rams to LA while leaving open the possibility that the Chargers or Raiders could move their too, if taxpayers in San Diego or Oakland don't promise hundreds of millions to build new stadiums.
That doesn't mean you should believe everything the guy says.
A year ago, Goodell went into his State of the NFL address portraying himself as humbled by a year that included a firestorm over the Ray Rice domestic abuse case and the charges that the New England Patriots tampered with footballs so Tom Brady could grip them better. He said he had done a lot of soul searching.
Then he strung along St. Louis fans, calling news of a proposed new stadium there a ''positive development,'' knowing that Rams owner Stan Kroenke was busily getting his LA site put together and had no interest of negotiating a new deal in St. Louis.
The NFL will always ignore fans and do what it wants, which mostly means it will chase the most dollars wherever they may be. The fans of St. Louis understand that now, and so do the generations who grew up in San Diego following a team that can't wait to bolt from town.
Goodell won't need to be contrite this year, not after a string of successes that include the announcement this week that NBC and CBS would each pay a whopping $45 million a night to televise the Thursday game of the week for the next two years.
Owners, meanwhile, can hardly wait to start pocketing the $550 million the Rams will pay to move to LA, and another $550 million if the Chargers join them there.
Yes, the state of the NFL is good, even if the pesky issue of head injuries just won't go away. Oakland great Ken Stabler is the latest dead player confirmed to have brain damage. While the NFL doesn't have a real defense to the problems football can cause for players in their later lives, it will offer up the positive image of five healthy former Bay Area MVP's on Sunday to oversee the pregame coin flip.
Proof once again that the league that can do nothing wrong has an answer for everything.
----
Tim Dahlberg is a national sports columnist for The Associated Press. Write to him at tdahlberg(at)ap.org or http://twitter.com/timdahlberg
---
---