National Football League
National Football League
Colts-Patriots Preview
Published
Jan. 14, 2015 4:38 p.m. ET

Tom Brady, Bill Belichick and the New England Patriots are in a familiar position - one step away from the Super Bowl.
It's not entirely unfamiliar territory to the Indianapolis Colts, though it is for Andrew Luck.
Luck's Colts have been blown out all three times he has faced the Patriots and will go into Sunday's AFC championship game as prohibitive underdogs in New England.
Brady will set a league record with a ninth conference championship appearance in his 13th full season. Belichick is seeking his NFL record 21st postseason victory, which would break a tie with legendary Dallas Cowboys coach Tom Landry.
A victory would give the Patriots an eighth Super Bowl appearance and tie them with Pittsburgh and Dallas for the most in league history.
"We're very fortunate to be in this position to have a chance to play in it," Brady said. "I think more so than anything, you're just excited for the opportunity to be able to do it. It's hard to do and our team found a way to get there this year so hopefully we can take advantage of the opportunity."
The Patriots have outscored the Colts 144-66 in going 3-0 against them since Luck came into the league in 2012. That includes a 43-22 rout in a divisional playoff game last season and a 42-20 road win Nov. 16.
Luck led the NFL with 40 passing touchdowns and has guided the Colts into a fifth conference championship since the franchise moved to Indianapolis and his first. This is the third time these teams will meet for the AFC crown as they split matchups in the 2003 and 2006 season in which the winner went on to capture the Super Bowl.
The Colts were, of course, guided by Peyton Manning in those games. Luck served notice that he has had no trouble shouldering the burden of replacing Manning in Indianapolis by outplaying the Denver quarterback in Sunday's 24-13 divisional road victory.
''I think we're playing good team ball,'' said Luck, who threw for 265 yards with two TDs and two interceptions. ''We're feeding off each other. Offensively we're making enough plays to put some points on the board."
Luck has a 53.8 completion percentage, a 67.7 passer rating and six touchdowns to eight interceptions in three games against New England. His interception percentage of 6.2 versus the Patriots - including the one postseason game - is his worst against any opponent he has faced more than once.
''I'd like to think I am a better quarterback and would like to think we're a better team,'' Luck said. ''We are well equipped to handle the unknown, the unforeseen.''
Belichick doesn't believe he has any secret on how to slow down Luck, saying the quarterback is ''like a sixth receiver you have to cover."
''If (Luck) extends the play, then he has the ability to create big plays. We've seen him do that multiple times throughout his career already,'' Belichick said. ''It's another guy you have to defend in the running game, the passing game in terms of his ability to scramble and make first-down yardage on possession-type downs. And he makes good decisions, so all those things are a problem.''
One key for New England in the last two blowouts of Indianapolis was how its running game racked up yardage and kept Luck off the field.
The Patriots ran for 234 yards with a franchise-record six rushing scores - four by LeGarrette Blount - in last season's playoff rout. Blount gained 166 yards as New England held the ball for 35 minutes.
Blount was brought back by the Patriots on Nov. 20 - four days after they gained a season-high 246 rushing yards versus the Colts. Jonas Gray rushed for 201 with four TDs as New England finished with 34:21 of possession.
"What happened in the regular season is what happened and we're a much better team for that," Indianapolis defensive end Cory Redding said. "So we learned from those mistakes and we're moving on."
New England is so deep at running back that Gray was inactive for Saturday's 35-31 divisional playoff win over Baltimore. Brandon Bolden started for the Patriots, who twice rallied from 14-point deficits as Brady was 33 of 50 for 367 yards and three scores. No New England running back had a rushing attempt in the second half.
Brady found Rob Gronkowski seven times for 108 yards and a score. Danny Amendola had two TD receptions - one on a 51-yard pass from Julian Edelman, who returned after missing two games with a concussion.
Luck's favorite target is T.Y. Hilton, who finished sixth in the NFL with 1,345 receiving yards. He was limited to three catches for 24 yards the last time these teams met with star cornerback Darrelle Revis shadowing him for good portions of that contest.
If the Patriots take away Hilton once again, the Colts may have to turn more to running back Daniel Herron like they did last week. Herron, who has never carried the ball against New England, rushed 23 times for 63 yards with one TD to go with a team-high eight receptions for 32 yards against the Broncos. He never had more than 12 carries in any regular-season game.
"They run the ball, they stay out of long-yardage, they get better production out of the running game, more play-action, those kind of things," Belichick said.
The Colts plan to start the same offensive line for a third straight week for the first time since their first three games.
The Patriots are unsure whether starting center Bryan Stork will be available after he exited last weekend in the first half with a knee injury and did not return. Stork did not practice Wednesday.
---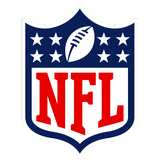 Get more from National Football League
Follow your favorites to get information about games, news and more
---