National Football League
National Football League
Colts new coach eager to reunite with Luck
Published
Jan. 20, 2013 1:59 a.m. ET

Pep Hamilton already knows what he wants to do with the Indianapolis Colts offense.
He'll build around Andrew Luck, take advantage of all that young talent in Indy and do everything he can to keep Luck out of harm's way. He can't wait to get going.
Just minutes after the Colts made Hamilton's hiring official Saturday afternoon, the former Stanford offensive coordinator got on a conference call with local reporters and started outlining the plans he has for a team that went from 2-14 to 11-5 in less than 12 months.
''It will be a variation of it,'' Hamilton said when asked about bringing the West Coast offense to Indy. ''Short passing game, high completion rate. But I enjoy watching our guys coming off the ball and trying to knock the opponent back. I'm a big believer in the power-running game, I believe that opens it up for your passing game. I want to be flexible schematically in that we find ways to get the ball into playmakers' hands.''
This is no rebuilding project now.
In 2012, Luck set NFL rookie records for attempts and yards passing, fell just short of breaking the NFL's rookie marks for completions and TD passes, tied the league's single-season record for most winning drives in the fourth quarter (seven) and produced a league-high nine wins in one-possession games. Plus, the Colts had more combined yards rushing and receiving by rookies than any team since the 1970 AFL-NFL merger.
They also have a Pro Bowl receiver in Reggie Wayne.
Hamilton doesn't want to break all of that up.
But those who know him best do expect changes. Under Bruce Arians, the Colts took more chances down the field than just about any team in football. Hamilton may not be as likely to do that, though he did acknowledge he wants to take ''shots'' down the field.
Other tinkering with the Indy's new offense may be more subtle.
''I would say, first and foremost, every time you bring in a new offense, you have a new language,'' tight end Coby Fleener said. ''Fortunately, Andrew, I and Griff Whalen have been in that offense so we can kind of tutor guys on that. I'm not sure yet how much we'll be running from last year.''
Fleener, Luck and Whalen were all Colts rookies last season after playing at Stanford, where Hamilton ran the offense each of the past two seasons. Whalen spent the season on injured reserve.
Though Luck repeatedly said he was hoping Arians would stay, having Hamilton running the offense may turn out to be the next best thing.
''First of all, I'm very happy for Coach Arians and I wish him nothing but the best in Arizona. I really enjoyed working with him this season, and I'm very thankful for all of his guidance,'' Luck said in a statement released by the team. ''I'm thrilled to be able to reunite with Coach Pep here in Indianapolis. He was a tremendous mentor of mine at Stanford and he is going to have our offense playing at a high, energetic level.''
Hamilton joined Jim Harbaugh's staff at Stanford in 2010 and was promoted to offensive coordinator in 2011 when Harbaugh left for the San Francisco 49ers and David Shaw took over as Stanford's head coach.
Stanford is one of only three schools - Oregon and Wisconsin being the others - that earned BCS bowl berths the past three seasons. The Cardinal routed Virginia Tech in the Orange Bowl two years ago and lost in overtime to Oklahoma State in the Fiesta Bowl in Luck's finale. The Cardinal have won at least 11 games each of the past three years after doing that previously only three times in school history (1992, 1940 and 1926).
Hamilton said he spent four hours interviewing for Oregon's head coaching job this week, too.
So Colts coach Chuck Pagano wasted little time determining who would replace Arians, who took the Arizona Cardinals head coaching job Thursday.
''He's had success everywhere he's been and his familiarity with guys like Andrew and Coby will make him a great fit for our team,'' Pagano said. ''I can't wait to start working with him as we get ready for next year.''
But NFL rules will prohibit how much work Hamilton can do with Luck, Fleener and the rest of the offense until offseason workouts begin in the spring.
For Hamilton, the work can't begin soon enough.
''I spoke with him (Luck) this morning. He's excited,'' Hamilton said. ''I'm very excited to have an opportunity to work with Andrew again, and I can't wait to get started.''
--
Online: http://pro32.ap.org/poll and http://twitter.com/AP-NFL
---
---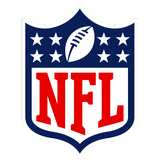 Get more from National Football League
Follow your favorites to get information about games, news and more
---