National Football League
National Football League
Colts may continue playoff charge without Collie
Published
Dec. 21, 2010 2:32 p.m. ET

The Indianapolis Colts can't afford to let up now.
Two straight wins have put them back in position to win the AFC South. Two more will give them a seventh division title in eight years. And one slip up could ruin the whole darn thing.
''The scenario has not changed,'' coach Jim Caldwell said Monday. ''If we get a couple of victories, we'll be in basically the same position.''
That's win and keep playing - or make-it, take-it as Caldwell prefers to describe this situation.
For the Colts (8-6), things can't get much simpler.
With a 34-24 victory over division-leading Jacksonville on Sunday, Indy squared the head-to-head tiebreaker and the division records, though each team still has one divisional game remaining. If both finish with the same conference record, which would happen if the Colts and Jags win their final two games, Indy would have the advantage among common opponents.
Win at Oakland and at home against Tennessee, and the Colts will be back in the playoffs for a ninth straight season.
Like everything else this season, though, it's not going to be easy.
Indy is dealing with yet another setback after losing receiver Austin Collie to a concussion. The second-year receiver was injured late in the first half Sunday when Jacksonville linebacker Daryl Smith appeared to hit him in the head with his forearm as Collie went low to make a catch.
Unfortunately for Collie, it's been a recurring theme.
Since Nov. 7, Collie has played in only three quarters, leaving two games with diagnosed concussions and a third with what the team described as ''concussion-like symptoms.''
Caldwell can't say when Collie will return, or if he'll play again this season, since he's not the one making the decision.
''We lean totally upon those who are in charge,'' Caldwell said, referring to the doctors. ''Here's the thing. There's not a coach that makes any decision based on anybody who has a concussion. Once he's cleared and ready to go, that's the case.''
How important has Collie been this season? Despite missing five full games and more than a half in three others, he leads all Indy receivers with eight TD catches, is second in receptions (58) and third in yards (649).
And when four-time league MVP Peyton Manning was mired in the worst slump of his pro career, Collie was watching from afar.
When he returned against the Jags, for what amounted to an elimination game in Indy, Manning threw 10 passes to Collie in the first half. He caught eight for 87 yards and two TDs, and, perhaps not surprisingly, his presence helped open things up for Indy's suddenly rejuvenated ground game.
Indy has not officially ruled out Collie for the Oakland game, but few expect him to play.
''Things are moving in the right direction from what I saw after the game,'' Caldwell said. ''The medical professionals are as good as they come, they take all the necessary precautions. They are very, very conservative.''
And teammates understand why everyone is being cautious, given Collie's recent history and the league's new guidelines dealing with concussions.
''I talked to him (Collie) and he said it wasn't as bad as the last one, so that's the good news,'' Pro Bowl receiver Reggie Wayne said Sunday. ''But they're all bad.''
Indy will most likely have to finish the playoff push without Collie, but at least the Colts are now playing more like defending AFC champs.
After limiting Tennessee's Chris Johnson to 111 yards rushing and one TD, Indy held the league's hottest running back, Maurice Jones-Drew, to just 46 yards and no scores. This week, they'll have to contend with Darren McFadden and Michael Bush, who helped Oakland run for 264 yards in Sunday's victory over Denver. Then comes the rematch with Johnson.
The other promising sign is that Indy has added balance to the offense.
The Colts ran 32 times, compared with 35 passes, against the Titans and ran 24 times while throwing 39 against Jacksonville.
Clearly, it's made a difference in Manning's play. He's thrown four TD passes and no interceptions over the past two weeks - a stark contrast to the 11 picks he threw in the preceding three games.
''Your play-action, it (balance) probably gives it a little more pop,'' Manning said. ''Collie's second touchdown was on play-action, so we've got to keep that going.''
With or without Collie.
---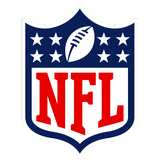 Get more from National Football League
Follow your favorites to get information about games, news and more
---