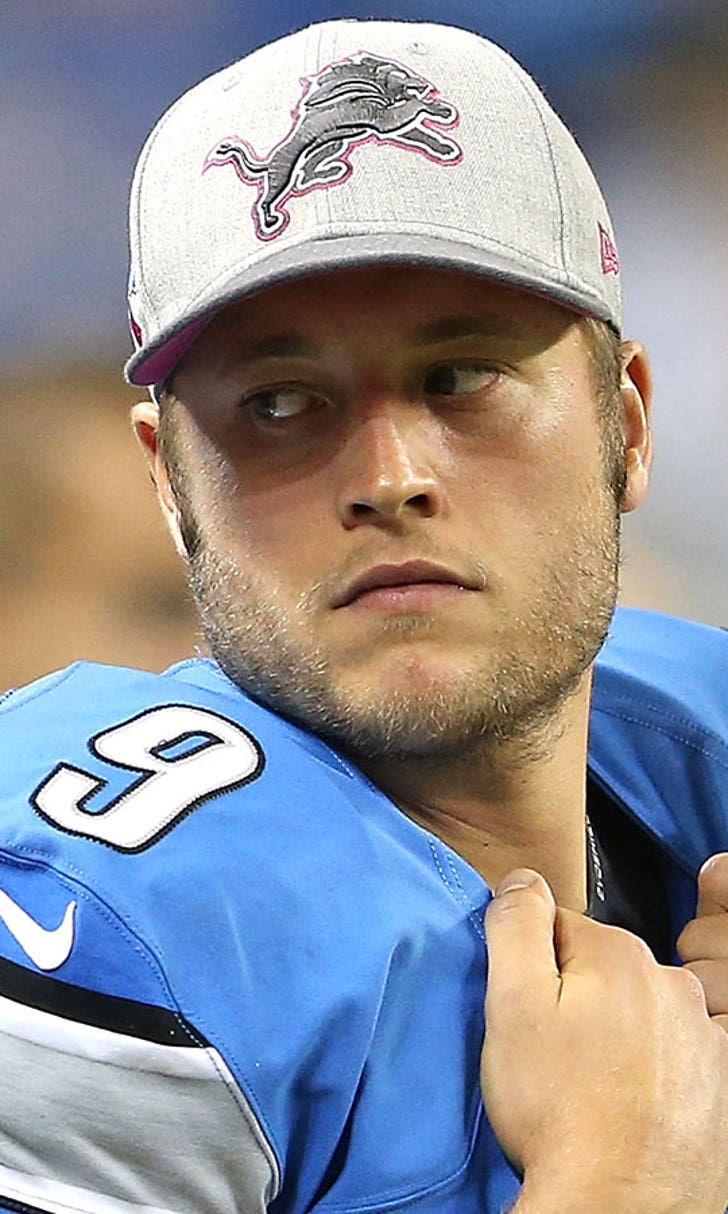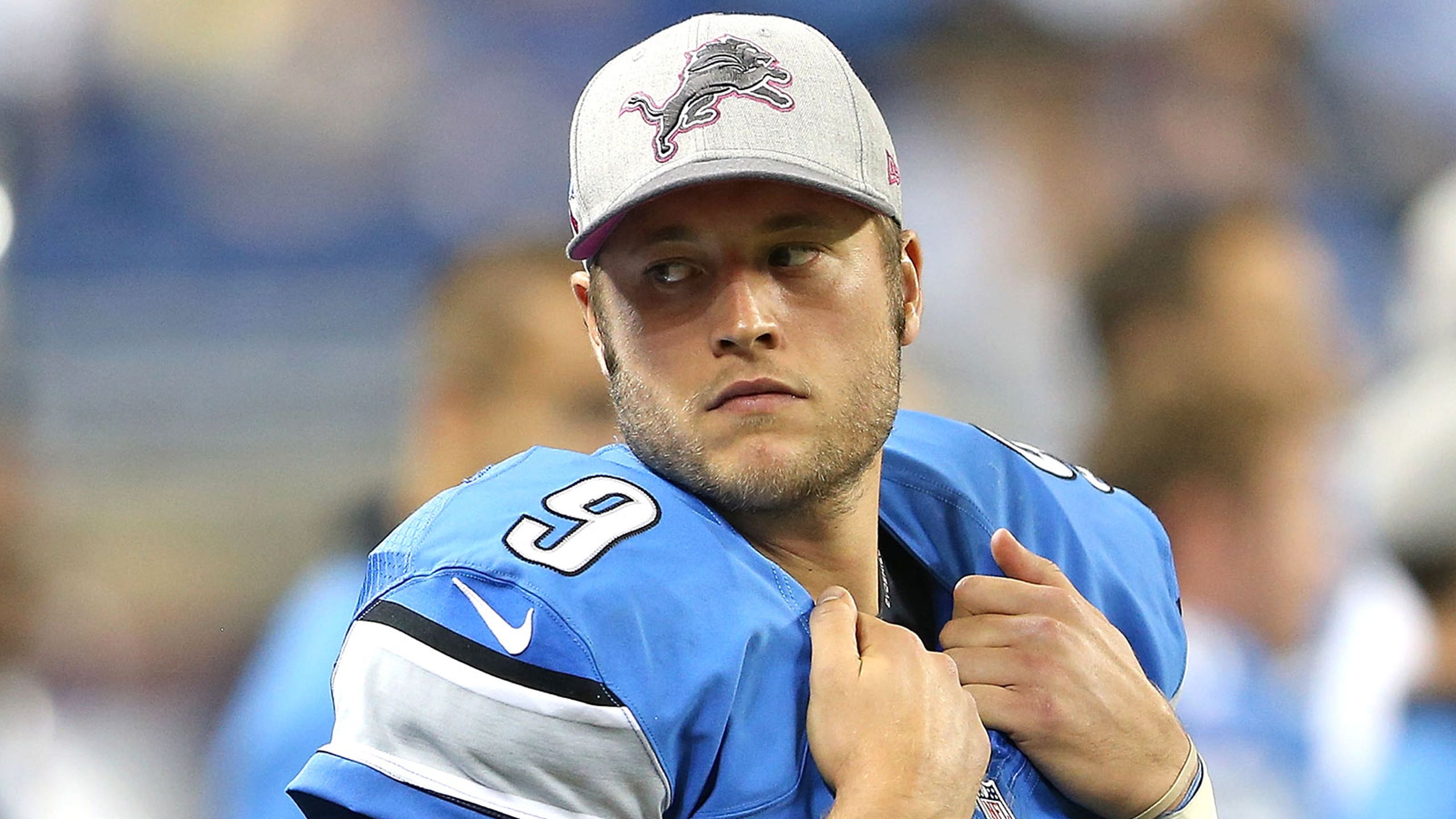 College recruiter didn't think 'baby-faced' Stafford would be any good
BY foxsports • February 3, 2016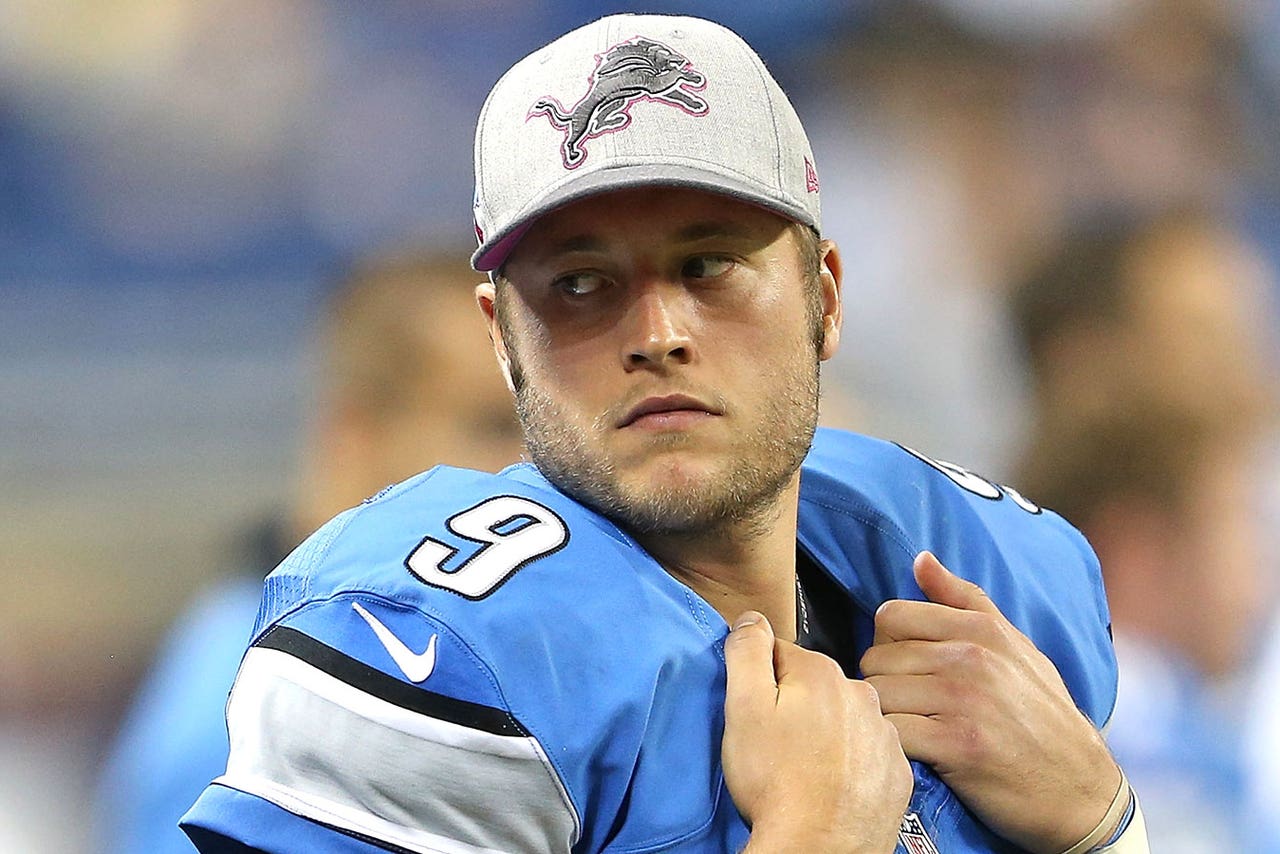 Colorado State head coach Mike Bobo was the man who recruited Detroit Lions quarterback Matthew Stafford to Georgia a decade ago, and his first impression of the Texas native was not a good one.
Before watching his game film, Bobo saw a picture of Stafford and immediately thought he was a "baby-faced kid" who stood no chance with the Bulldogs.
Coach [Will] Friend tells this story all the time, he picked up the tape and it said: 'Matthew.' It's not Matt, it's gotta be Matthew Stafford on it. It had a picture of him and he's got kind of that long hair and this baby face. I'm like, 'Look at this guy, I bet he's a player.' I was kind of being sarcastic. Then I put on the tape and it was about two throws and I about fell out of my chair trying to find the phone and call his high school coach. That's a true story. You see the cover and the baby-faced kid and he looked a little chubby and I was like, 'This guy, I guarantee you he's not going to be any good.' It took about two throws and he's throwing to two little guys, I think they were twins, and he's throwing BBs. Coach Friend tells that story all the time, how Coach Bobo didn't even want to put the tape in. It didn't take long to see his natural arm strength and arm talent that he had. It was something I've never seen before. Sometimes it's hard to tell from highlight tape a guy's arm strength, but his just jumped off his hand.
Stafford was actually a five-star recruit who started as a freshman at Georgia. He led the Bulldogs to three consecutive bowl victories, entered the NFL draft a year early and was selected first overall in 2009. With the Lions, he has been to the playoffs twice and the Pro Bowl once.
Bobo is lucky he looked past Stafford's headshot. Otherwise, Georgia would have missed out on one of the top quarterbacks in the country.
---
---