Colin Kaepernick's protest is working
BY Dieter Kurtenbach • November 15, 2016
Remove all of the politics and unsolicited, agenda-pushing rhetoric. Remove the mixed messages of symbology as they pertain to American patriotism. Remove the poor choice in hosiery. Remove the massive contract, the backup status, and the white adoptive parents. Those things are immaterial.
Here are the facts: Colin Kaepernick is a well-known NFL quarterback who was quietly and peacefully protesting the oppression of minorities in this country by sitting — and then kneeling — during the National Anthem. Kaepernick did this because he wanted to make waves that ultimately spark a conversation and hopefully then change.
It's working.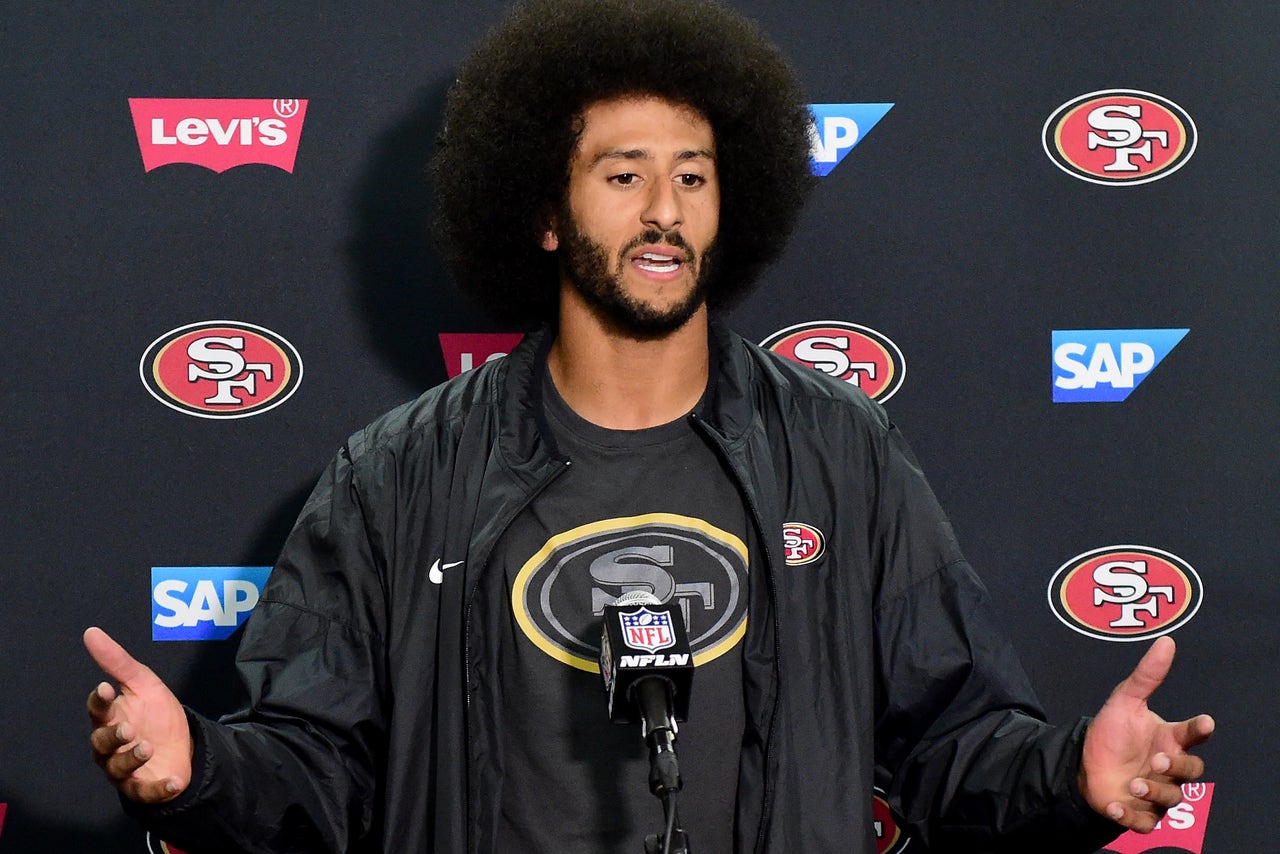 When you remove all the projection, strawmen arguments, and labyrinths created by the unoppressed that limit who can protest and when and what for, you actually have a serious, meaningful, and substantial conversation — you have the early workings of change.
Other NFL players are joining in on the protest. Broncos linebacker Brandon Marshall kneeled during the National Anthem Thursday night in Denver. The entire Seahawks team might kneel in their season opener on Sunday. What started with Kaepernick has spread. 49ers teammate Eric Reid kneeled with him before San Francisco's fourth preseason game; Seahawks cornerback Jeremy Lane has sat during the anthem in the preseason and has said he will continue to not stand; and Megan Rapinoe, the U.S. Women's National Soccer Team star, is also kneeling — if she gets the chance.
Not everyone is in agreement with the protest. NFL commissioner Roger Goodell isn't a fan of the action, while President Obama is — but any protest that lacks detractors isn't much of a protest.
Furthermore, Kaepernick has shown a willingness to engage and listen to those detractors. In one-on-one situations, he's finding accord and bringing people into his camp.
Kaepernick said he plans to give his time and the first $1 million of his salary to organizations that help minority communities. 49ers CEO Jed York said Thursday that he too will cut a $1 million check to two Bay Area community organizations for the "cause of improving racial and economic inequality."
Kaepernick's jersey sales have skyrocketed since his protest started, and he has said he'll donate all proceeds from the jersey sales back to the minority communities.
It remains to be seen what organizations Kaepernick will work with or how the money will be used, but, at the moment, who could be against him putting his money where his mouth is?
More players are going to join in, and while the deliberately divisive rhetoric will continue from the outside and the protest will be scrutinized for anything but its message, the truth is that Kaepernick's action — whether you want to call it courageous or not is your prerogative — is not going away. Kaepernick was protesting silently, and then, after he was asked, made it a public protest to raise awareness of an issue — it's doing just that. And while Kaepernick could surely do without the projections and skepticism, he's taking it all in stride and handling in a professional manner — even the socks.
He might be a backup quarterback, but he's proving a strong leader on this front.
This protest is working and is not going away anytime soon, as its numbers — both in participation and donation — continue to grow. No matter what opinion you lend to the cacophony of debate, your awareness of the issues Kaepernick is championing to change is increasing. You don't have to accept anything except the fact that his protest is working.
---
---