National Football League
National Football League
Clemons opts for '13 free agency
Published
Jun. 15, 2012 1:00 a.m. ET

So what's the price tag on unrestricted free agency? Or, more accurately, on forfeiting the right to unfettered freedom?
That's the dilemma that Seattle Seahawks' defensive end Chris Clemons, who skipped this week's mandatory three-day minicamp despite still being under contract to the Seahawks for one more season, has pondered the past few weeks.
And the answer apparently is: More than $10 million.
Yeah, amid all the speculation this week about Drew Brees' contract negotiations, the Monday hearing for the "Bountygate Four," and the debuts of new players and coaches at minicamps around the league, the absence of Clemons from the Seattle workouts was well below the radar.
That might have something to do, of course, with the fact that Seahawks play in a part of the country to which many fans don't pay much attention, and which merits only modest media scrutiny.
Or it might be because Clemons, a nine-year veteran who had started only three games with three different franchises in the seven seasons before he arrived in Seattle in 2010, isn't particularly well-known.
That said, it was a fairly significant storyline, especially for a Seattle team that could quietly challenge for a title in the relatively unleavened NFC West.
The Seahawks, after all, didn't choose linebacker/defensive end Bruce Irvin in the first round of the draft, with the 15th overall slot, to play instead of Clemons (at least for this year), but rather in conjunction with him. The former West Virginia standout might eventually replace Clemons in the lineup, but Seattle officials prefer that occur after at least a season of the two harassing opposition quarterbacks from opposite sides.
But the Seahawks didn't have the tandem working together this week, and that was a problem. When or how it might be resolved is anybody's guess.
The Sports Xchange has learned that the Seahawks offered Clemons a new three-year contract through 2014 that would essentially have boosted his 2012 compensation to $8 million (from a scheduled base of $4 million), and added two years, at salaries of $4.5 million (for 2013) and $5.5 million (2014). That's a total of $18 million for three years. Clemons could have earned a $500,000 bonus for registering 10 or more sacks.
The two add-on years, though, at a total of $10 million, exclusive of bonuses, would have "bought out" Clemons from a chance at free agency. And that clearly wasn't enough for the player to sacrifice the chance to market himself as early as next spring, and so the deal was rejected.
Clemons has already forfeited a $100,000 workout bonus and will be fined at least $60,000 for skipping the three-day minicamp, and perhaps has put at jeopardy his sack bonus for 2012 ($800,000 for 10 sacks or more), but has remained pretty firm. Because he has an existing contract, Seattle can probably compel Clemons to report for training camp by exercising the "five-day letter," an esoteric move that the club has threatened but not exercised.
But it sure looks like an entrenched Clemons plans to stay at home in Atlanta and work out there until his contract situation is resolved.
There question of placing a price tag on free agency is one confronted just about every offseason by a few players, and the quantitative numbers vary from case to case. In the case of Clemons, who can make a pretty compelling argument that he has outplayed his contract, maybe even to the hard-liners who feel adamantly that a player should honor his deal, the price is clearly more than the Seahawks have been willing to offer to this point.
Operating on the fringes of public consciousness, Clemons has quietly posted 11 sacks in each of the past two seasons, one of just six defenders in the NFL to reach that level in both 2010 and 2011. He may not be obscure much longer.
---
---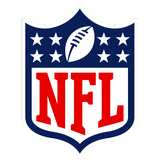 Get more from National Football League
Follow your favorites to get information about games, news and more
---