National Football League
National Football League
Chiefs coach defends 'frustrated' fans
Published
Oct. 10, 2012 1:00 a.m. ET

Romeo Crennel said Wednesday that he shares the frustration of fans in Kansas City over the Chiefs' 1-4 start while calling them ''some of the best fans in the NFL.''
Chiefs fans have been the subject of national scrutiny this week. On Sunday, offensive lineman Eric Winston laid into fans he believes were cheering after quarterback Matt Cassel was injured in a 9-6 loss to Baltimore.
''I think the majority of the Chiefs fans are not going to cheer a player getting hurt. I think the majority of Chiefs fans support the Chiefs. They want the chiefs to win,'' Crennel said. ''Are they frustrated? Yes, they're frustrated, just like we're frustrated.''
Cassel sustained a concussion on the play, and while a small percentage of fans cheered, it was unclear what they were applauding: the injury itself, the play that resulted in a first down, the moment that Cassel finally got to his feet or when Brady Quinn took over as quarterback.
Cassel had been struggling all season, and had thrown two interceptions in the game.
Winston's diatribe, in which he called the segment of fans cheering Cassel's injury ''sickening,'' quickly went viral. It was dissected on ESPN and more mainstream television news program, such as ''Good Morning American'' and the ''Today'' show, offered their take on it.
''Historically, the Chiefs fans are some of the best fans in the NFL. You can go back and you can look at that and you know that's the case,'' Crennel said. ''I've come here and played here as an opposing team, and I can verify that. They're supportive of their team.''
Only to a point, though.
Animosity has been building in Kansas City for years, both over the failure of the Royals to reach the playoffs since 1985 and the Chiefs to win a playoff game since 1993.
One group of tailgaters last Sunday strung up a bed sheet carrying the message that the Chiefs were an ''embarrassment'' at one of the entrances to the parking lots. Prior to the game, an airplane towed a banner paid for by fans asking that general manager Scott Pioli be fired. Pioli has not been available for comment this week.
''We're trying to make it better,'' Crennel said. ''I got up there a little earlier on Sunday and (the fans) were there in their red, and they were ready to try to help their team, and the team played a competitive game. Was it perfect? It was not perfect. But it was a competitive game, and it kept the fans involved in the hopes they were able to pull out a victory.
''We have to continue to play like that,'' Crennel said, ''to keep the fans cheering for us and supportive of us the way they have been for a long time.''
---
---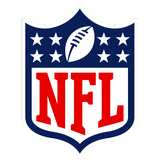 Get more from National Football League
Follow your favorites to get information about games, news and more
---