National Football League
National Football League
Championship teams make changes
Published
Jan. 19, 2013 12:00 a.m. ET

Three of the four teams in Sunday's NFL conference championship games have this in common.
New England, Baltimore and San Francisco were all in the same spot last season and all fell short of winning a Super Bowl.
The 49ers, Patriots and Ravens could be ready to take that next step thanks to some significant changes from 2011. The same goes for the Atlanta Falcons, which were eliminated in the first round of last season's playoffs by the eventual Lombardi Trophy-winning New York Giants.
Here's a look at the three biggest improvements each team has made and one area that isn't as good entering Sunday's Ravens-Patriots and 49ers-Falcons matchups.
New England Patriots
Improvements
The running game: New England has fielded its most productive attack since Corey Dillon galloped for 1,600-plus yards in 2004. These Patriots have done it with a running back-by-committee approach spearheaded by Stevan Ridley, who rushed for 1,263 yards and 12 touchdowns during the regular season. He's complemented by Danny Woodhead and Shane Vereen, who scored three touchdowns (two rushing, one receiving) in last Sunday's 41-28 win over Houston. Ridley and Vereen were both inactive when the Patriots averaged 3.1 yards on 31 carries in last season's 23-20 AFC title game win over Baltimore. New England is averaging 4.2 yards a carry this season (including the playoffs).
The secondary: A 2013 fourth-round pick was a small price to pay for the midseason acquisition of Aqib Talib from Tampa Bay. Talib immediately became New England's best cornerback and is talented enough to stick with an opponent's best wide receiver. He also has avoided the off-field trouble that made him available via trade. Talib's addition allowed Devin McCourty to shift from cornerback to free safety where he is a better fit. Since making these moves, New England hasn't surrendered as many deep passes and is fielding a far better secondary than last season's patchwork group of defensive backs.
Roster health: With the exception of tight end Rob Gronkowski (see below), the Patriots enter Sunday's contest with no starter from the season-opener forced to land on injured reserve. Every player should be available for action Sunday. The 2011 Patriots were relatively healthy but still missing some key players down the stretch like defensive end Andre Carter, who led the team in sacks. Quarterback Tom Brady also was battling a shoulder injury that affected his play.
Setback
No Gronkowski. He landed on IR after re-breaking his forearm against the Texans. That means the Patriots can't draw the same type of advantageous coverage matchups as last season when Gronkowski and Aaron Hernandez were fielded in two tight-end sets. "Gronk" and Hernandez combined to catch 12 passes for 153 yards against Baltimore in last season's AFC title game.
San Francisco 49ers
Improvements
Colin Kaepernick: Alex Smith quarterbacked the 49ers into last season's NFC Championship game but he didn't do so in as spectacular a fashion as Kaepernick. Since replacing Smith as San Francisco's starter at midseason, Kaepernick has emerged as one of the NFL's top run/pass threats while orchestrating a potent read-option attack. His 181 rushing yards last Saturday against Green Bay was the highest single-game total in league history for a quarterback. He also added 263 passing yards and two touchdowns to highlight a 45-31 rout.
Michael Crabtree: The biggest beneficiary of Kaepernick's emergence is Crabtree. He has 44 catches for 657 yards and six touchdowns in the past six games. Crabtree has carried a wide receiver group that has lost Mario Manningham and Kyle Williams to season-ending knee injuries. Crabtree, though, drew the wrong kind of headlines earlier this week when it was revealed he is being investigated for a sexual assault following last Sunday's game. Crabtree is still expected to play against the Falcons.
Continuity: The 2011 49ers had a new head coach (Jim Harbaugh) and no offseason program because of the NFL player lockout, which makes the team's 13-3 regular-season record and playoff showing even more impressive in retrospect. Keeping the first-string units almost entirely intact – 19 of 22 starters from last year's NFC title game remain on the roster – has allowed the 49ers to become an even tighter-knit and more cohesive squad.
Setback
No home-field advantage: The 49ers were able to host last season's NFC title game when top-seeded Green Bay lost to the New York Giants. San Francisco didn't have the same good fortune this season when the Falcons rallied last Sunday to defeat Seattle. Atlanta's tradition of strong play in the Georgia Dome under head coach Mike Smith could prove a major factor in Sunday's matchup. Kaepernick is 2-2 on the road as a starter compared to 4-0 at home.
Baltimore Ravens
The Ray Lewis factor: Baltimore knew their star inside linebacker wouldn't play forever. But since announcing his plans to retire at the end of the season, Lewis has provided a source of inspiration that the Ravens have rallied around. The 37-year-old Lewis also is playing better football since his postseason return from a torn triceps suffered in Week Six. He notched 30 tackles in Baltimore's two playoff victories.
Jacoby Jones: Signed in May following his release by Houston, Jones has greatly upgraded Baltimore's kickoff returns. He averaged a franchise-record 30.7 yards with two touchdowns on his 38 attempts and also returned a punt for another score. "He's so unique that it's hard to really know what it's going to be like until we get in the game," said Patriots special-teams captain Matthew Slater, whose unit had a poor performance against the Texans. "I don't really think there's a returner in the league with his physical presence because he's such a big guy and the speed that he has." One way to counter Jones is by not letting him return kicks. New England's Stephen Gostkowski booted five of his six kickoffs for touchbacks in last season's AFC title game.
Better kicking: Billy Cundiff never had the chance to redeem himself for missing what would have been the game-tying field goal late in the fourth quarter of last season's AFC title game. Cundiff was beaten out in training camp by Justin Tucker, who enjoyed the second-most prolific season for a rookie kicker (90.9 field-goal percentage) in NFL history. Tucker also has come through in the clutch. His field goals as time expired lifted Baltimore to victories over New England in Week Three and Denver last Saturday.
Setback
Fatigue: The 2011 Ravens received a first-round bye and hosted a second-round playoff game before heading to New England. Baltimore didn't earn that luxury this season with a 10-6 record. After beating Indianapolis at home, the Ravens played the fourth-longest game in NFL history when defeating Denver in double-overtime. Not only was that contest physically grueling in frigid weather conditions, there will be no rest for the weary against New England. The Patriots ran more offensive plays at a faster pace than any other team in 2012.
Atlanta Falcons
Impact of new assistant coaches: The offense and defense have shown significant improvement under new coordinators Dirk Koetter and Mike Nolan. The Falcons are now a pass-first team directed by quarterback Matt Ryan, who enjoyed his best season with 32 touchdowns and 4,719 yards. Nolan diversified a defense that had become predictable under predecessor Brian Van Gorder. Offensive line coach Pat Hill also deserves props for upgrading the play of his unit, especially left tackle Sam Baker.
Improvement in the secondary: The addition of cornerback Asante Samuel was a godsend. Acquired in the offseason from Philadelphia for only a seventh-round pick, Samuel has excelled as a starter and brought swagger into what was a mild-mannered secondary. Opponents threw 14 touchdown passes against Atlanta during the regular season compared to 25 in 2011. Thomas DeCoud and William Moore are among the NFL's best safety tandems.
The blossoming of Julio Jones: Another brilliant personnel move by general manager Thomas Dimitroff was trading up with Cleveland in the 2011 draft to select Jones with the No. 6 overall pick. Jones built upon a solid rookie campaign with 79 receptions for 1,198 yards and 10 touchdowns. The Falcons have caused coverage nightmares all season with Jones, fellow wideout Roddy White (92 catches for 1,351 yards) and tight end Tony Gonzalez (93-930).
Setback
The running game and run defense: Both weren't as good in 2012 as last season, but neither will be a problem Sunday if the Falcons play as well as they did against Seattle. Atlanta rushed for a season-high 167 yards and kept the Seahawks' ground game in check. The 49ers provide an even stiffer test with the NFL's fourth-ranked rush offense (155.7 yards) and defense (94.2) from the regular season.
---
---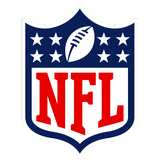 Get more from National Football League
Follow your favorites to get information about games, news and more
---