National Football League
National Football League
Challenges ahead for Steelers, Ravens
Published
Oct. 16, 2012 1:00 a.m. ET

All good things expire at some point.
A delicious ice cream sundae from Friendly's can't last an entire weekend in your freezer without losing at least some of its flavor. Bands like Styx and REO Speedwagon can't just wake up and crank out new hits that will light up the iTunes charts. And NFL defenses that are made up of guys in their mid-30s can't dominate forever.
The Baltimore Ravens and Pittsburgh Steelers defenses — the class of the league for so long — have seen their expiration dates come and go this season.
They're hanging on now.
Barely.
On paper, it doesn't look all that bad for either team. Baltimore's 5-1 and atop the AFC North standings with a two-game cushion over the Bengals, and the Steelers are actually giving up the fifth-least yards per game in the league.
But the numbers don't tell the whole story.
Both units are struggling mightily, and things don't appear to be getting any better in the near future.
Even before the Ravens lost linebacker Ray Lewis for the season on Sunday, he wasn't the rejuvenated Ray Lewis we were all expecting — or at least hoping for — this summer. The headlines and media narratives surrounding Lewis were glorious throughout July and August. At 38, he had lost 20 pounds and was reportedly in the greatest shape of his career.
Forced to adapt to the high-octane passing offenses seen in Green Bay, New England, and New Orleans, he lost the weight and transformed himself from a run-stopping tackling machine into a sideline-to-sideline roaming middle linebacker.
Five games into the season, the film didn't lie. Ray Lewis wasn't the guy Ravens fans were hoping for. He was barely making an impact. Though this will likely be viewed as "too soon" or "too cold" considering Monday's news, the truth is that Lewis's impact will be felt more in the locker room than on the football field. He was having a rough go at it this season.
Sadly, the same could be said for one of Lewis's great rivals — strong safety Troy Polamalu, who has been battling a calf injury in Pittsburgh.
Before the 2012 season started, I listed Polamalu as the "most overrated player" in the NFL in my annual summertime column. I still receive five to 10 enraged emails from Steelers fans a week over the column. But those emails have dwindled down quite a bit since Polamalu has taken the field this season.
He's a bit older now. The ankle injury has caught up to him. And as much as it pains me to write it, he's just not the same player he once was. He's not as fast, he doesn't trust his instincts like he once did and he's not the same pass rusher he was in 2008.
I take no joy in seeing any of this on film. Lewis and Polamalu were, arguably, the top two defensive players of the last decade. They both fought Father Time. Through injuries, through younger competition and through complex offensive schemes to minimize them, they prevailed. But Lewis wasn't making the impact he used to before the injury, and Polamalu's not one of the better safeties in the league at this point.
It happens.
Age and injuries aside, it goes beyond the faces of the two units. On film, both defenses appear to be struggling with the basic fundamentals of the game. Ike Taylor and the rest of the Pittsburgh corners can't seem to cover even moderately speedy receivers, and the Steelers defensive line — now loaded with early round draft picks from recent years — can't seem to stop the run or rush the passer effectively.
In Baltimore, sound tackling and stopping the run has become about as likely as the fan base erecting a monument for the Irsay family. It's just not happening. The Ravens are 26th in the league against the rush, and seemingly every running back in the league — from Trent Richardson to Jamaal Charles to the Cowboys' three-headed monster of Phillip Tanner, DeMarco Murray, and Felix Jones — has had their way with the once mighty front seven. Arian Foster, Darren McFadden and Robert Griffin III are all up ahead.
No Terrell Suggs (for now), no Ray Lewis (for the year) and no Lardarius Webb (for the year) — Baltimore's D isn't going to suddenly wake up and be better next Sunday against the Texans. Nor will the Steelers. Pittsburgh hasn't even played the meat of its schedule yet. The Steelers' three losses — to the Titans, Raiders and Broncos — came against teams with a combined six wins on the year.
Hey, all good things come to an end at some point. Look at "The Office" on NBC. Look at the New York Yankees' lineup. Look at the Steelers and Ravens defenses.
It's on the offenses now. If Joe Flacco or Ben Roethlisberger can take these teams to a No. 1 seed in the AFC, they both deserve serious MVP consideration.
For so long, the defenses guided the way in Baltimore and Pittsburgh. It's on the offenses now, whether the franchises' fans want to believe that or not.
Now, I will duck under my desk as I await your emails, Pittsburgh fans. Nothing new there.
With that, let's dig into the Week 7 Cheat Sheet.
Week 6 record: 8-6
Season record: 53-31
TRIVIA QUESTION OF THE WEEK:
Before Robert Griffin III's 76-yard TD scamper against the Vikings, the last quarterback to run for a score of 75-plus yards was Kordell Stewart in 1996. A year earlier, a former 49ers quarterback who left to play for the Chiefs had a 76-yard TD run. Who was this quarterback? (See below for answer)
Week 7 Fantasy Football waiver wire pickup: Montario Hardesty, Cleveland Browns, running back
THURSDAY NIGHT
Seattle at San Francisco: I'd been trying to figure it out for a few weeks and it was bothering me, but I finally realized which ex-NFL quarterback Russell Wilson's deep ball reminded me of. Then it hit me on Sunday night shortly after Wilson became the fourth rookie QB to beat Tom Brady in a football game. Jeff Blake! Wilson's high-arcing moonbeams to Sidney Rice and Golden Tate are straight out of the "Jeff Blake to Darnay Scott and Carl Pickens Handbook." Seriously. Look at these tosses from Blake. Then, look at this from Wilson. I can't take Seattle's two wins over the Packers and Patriots away from them — they earned 'em — but I'm not buying them as contenders just yet. Beat the 49ers in Candlestick, and we're talking. I just don't see that happening.
The pick: 49ers 23, Seahawks 15
SUNDAY 1 P.M. ET GAMES
Tennessee at Buffalo: Titans. Bills. It's Rob Johnson. It's Kevin Dyson. It's Eric Moulds. It's Frank Wycheck. It's Bruce Smith. It's Jevon Kearse. Ah, I wish it was. I have a place in my heart for the Music City Miracle game, which so happens to be the last time the Bills played in a postseason game. Chan Gailey's boys found a way to win out in the desert on Sunday. There was even a Mario Williams sighting! I thought I was seeing Bigfoot or the Loch Ness Monster. But, no, it was really him. I think the Bills do it again this week, improving to 4-3 on the year.
The pick: Bills 31, Titans 23
Washington at NY Giants: The 2011 Super Bowl champion Giants beat Tom Brady twice, kicked Aaron Rodgers' butt up in Lambeau and found a way to shut down Matt Ryan, Michael Vick and Tony Romo (twice) en route to a Lombardi Trophy. The one guy they lost to twice? Drum roll, please . . . Rex Grossman. The Redskins have an uncanny ability to suck the wind out of any Giants positive energy. Washington, oddly enough, has the Giants' number of late. I think RGIII will give the Giants fits. This is a classic New York "trap game" loss. After this one, Washington will not only be in the playoff hunt at 4-3, but it will be atop the NFC East with a tiebreaker over Big Blue. Upset special. Give me the 'Skins.
The pick: Redskins 34, Giants 24
New Orleans at Tampa Bay: Tampa Bay is 2-1 at home, with only a last-second Robert Griffin III comeback keeping them from a flawless record inside Raymond James Stadium. They beat the Saints — with Sean Payton, with Jon Vilma, with Joe Vitt — last year before the wheels came sputtering off on their 2011 season. The media might not dig him all that much, but the Bucs players genuinely like and respect their head coach, Greg Schiano. I loved the way the Saints played two weeks ago in the Superdome, but Raymond James ain't the Superdome. And Aaron Kromer certainly ain't Sean Payton. The Saints are favored by a field goal in Vegas, but I like the young Bucs in this one. Josh Freeman needed a big game to get his confidence back. He got it Sunday versus the Chiefs.
The pick: Buccaneers 30, Saints 24
Dallas at Carolina: There may be no two quarterbacks in the league who need a win right now more desperately than Tony Romo and Cam Newton. The Panthers can't stop the run. Home or away, their rush defense has been atrocious. Whether it's Felix Jones, Phil Tanner, or that Lance Dunbar dude — I don't see Carolina stopping this Cowboys ground game. The 'Boys win and Jason Garrett shows no emotion either way. Ideally, he won't have the opportunity to manage the clock late in the game. Princeton education or not, he seems to struggle with that quite a bit.
The pick: Cowboys 34, Panthers 27
Baltimore at Houston: Baltimore hasn't played a complete game all season and still finds itself 5-1 and atop the AFC North by two games. That's a testament to head coach John Harbaugh. On paper, the Ravens look fine. They're not. The Ravens got the best of T.J. Yates and the Texans a year ago in the playoffs, but I like the Texans at home in this one. Houston got embarrassed last week by the Packers on national TV and needs to get back on track. Arian Foster will have his way with the suddenly porous Ravens rush defense.
The pick: Texans 31, Ravens 20
Cleveland at Indianapolis: My favorite thing on the Internet this week wasn't Richard Sherman's Twitter machismo that took the net by storm. No, it was this screen grab of the Browns' official game program which revealed Brandon Weeden's age as "129" years old. The program was actually not that far off. He's around that old, I think. Cleveland got its first win of the year last week, and both Weeden and the defense played tough. But I like the Colts on Sunday.
The pick: Colts 27, Browns 20
Green Bay at St. Louis: Want to talk about a Jekyll and Hyde team? Take a look at the Rams. They're 3-0 at home, 0-3 on the road, and are a completely different squad week to week inside and outside of their dome. Rams rookie kicker Greg Zuerlein showed he was human last Sunday when he missed three field-goal attempts, but he'll get back on track in this one. I'm awfully scared of an angry Aaron Rodgers, though. The Rams can look like the '99 Rams on Sunday, and I'm still taking Green Bay. Rodgers didn't appreciate the media questioning the state of the Packers' offense last week and he went off for six touchdowns on the NFL's top defense in their building. He's set to go on a hell of a tear through October and November. It starts in Week 7.
The pick: Packers 31, Rams 16
Arizona at Minnesota: They lost the game, but the Vikings showed us something in the fourth quarter of their 38-26 loss to the Redskins last week. After the Washington went up 19 points, the Vikings roared back, scoring a touchdown and getting a two-point conversion, stopping Washington on three downs and then scoring another TD. They came up short, but the Vikings showed they have some fight in them. They're no fluke. Jared Allen will have a field day on that Cardinals offensive line, and Percy Harvin will do his thing. Minny wins and improves to 5-2. Arizona, everyone's feel-good September story, loses its third straight.
The pick: Vikings 24, Cardinals 13
SUNDAY 4 P.M. ET GAMES
New York Jets at New England: Rex Ryan's back! Instead of being the bizarre sheepish quiet-as-a-mouse wallflower character he's been all season, he broke out of his shell on Monday. A day after saying he wasn't ready to "tug on Superman's cape" and talk smack about Tom Brady, Ryan came out and told reporters, "I want them to know — and they know — that I think we're going to beat them." The winner of this one will be 4-3 and atop the AFC East. Alas, the Jets' pass rush won't get to Brady like the Seattle and Arizona ones did. New England wins this one with relative ease. Superman does his thing.
The Pick: Patriots 30, Jets 13
Jacksonville at Oakland: Anyone outside of Northern Florida and Northern California plan on watching this one? I certainly don't. I'll take the Raiders, but I could be wrong. I never know what to expect from Oakland.
The pick: Raiders 24, Jaguars 16
SUNDAY NIGHT
Pittsburgh at Cincinnati: I revealed the ugly little secret that no one wants to address this season up above in the lead. The Steelers D just isn't what it used to be. And for whatever reason, Mike Tomlin's gang can't seem to beat AFC opponents on the road. They're 0-3 in games not played at Heinz Field. Make that 0-4. A.J. Green gave the Pittsburgh D fits last season. He's better, and the unit's worse this time around. Give me Cincy.
The pick: Bengals 27, Steelers 23
MONDAY NIGHT
Detroit at Chicago: You know I'm not picking against Jay Cutler in a big home game. Man crush, impartiality, bias — call it what you will — but I'm on Team Cutler this year. There's something about the way the rest of the media and football world dislikes him that I can really relate to. Cutler's my dude. The Bears will win big on Monday, and we'll hear about him being a cantankerous, petulant punk on Tuesday. It's how it goes. I'm cool with it.
The pick: Bears 34, Lions 27
Oh, by the way . . .
1. I enjoyed watching the "one-upsmanship" displayed by ESPN's "Monday Night Football" pregame show panel as they discussed the Ray Lewis injury news this week. Each analyst was trying to top the other one on either how well they knew Lewis or how much they were pained by the injury. It was as if each guy on the show was doing a bad imitation of Kristen Wiig's Penelope character from "Saturday Night Live." Or, as Sam Farmer from the LA Times noted, it was football's version of this classic "Monty Python" sketch "The Four Yorkshiremen."
2. I really hope the guy in that beer ad who tells his friends that he "crushed it" after the job interview didn't get the job. "Crushed it" and "Killed it" are terrible, terrible terms. They don't belong in any office environment, let alone a beer commercial. I sure do miss the days of beach bikini volleyball, talking frogs, and guys saying "Whassup?" in my beer ads.
3. I read a flurry of tweets last week about "Romo gets it done in the clutch," and was alarmed and confused. Then I realized they were all referring to Sergio Romo, the San Francisco Giants' unshakeable closer. I got worried there for a second.
4. Great line from Dan Rubenstein at SBNation this weekend. After I tweeted that Dallas running backs Phillip Tanner and Lance Dunbar were running all over the Ravens on Sunday, Dan responded with: " 'Tanner and Dunbar' sound like two dudes that would talk my ear off about lacrosse and sailing at a terrible party." Yep, yep they do.
5. Everyone should check out Comedy Central's "A Night of Too Many Stars" this Sunday night in between your usual baseball and football viewing. All proceeds go to Autism research, and it's an incredible event. If you can watch Katy Perry's moving performance without shedding a tear or listen to anything Tracy Morgan says without hysterically laughing — you're much stronger than me.
TRIVIA ANSWER
On Oct. 1, 1995, Chiefs quarterback Steve Bono ran 76 yards for a touchdown versus the Arizona Cardinals. It was the longest TD run by a quarterback at the time. Bono, of course, made his mark in Kansas City when he allegedly told reporters, "The worst restaurant in San Francisco is better than the best one in Kansas City."
---
---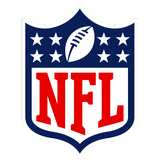 Get more from National Football League
Follow your favorites to get information about games, news and more
---