National Football League
National Football League
Cassel's courage inspires KC teammates
Published
Dec. 22, 2010 7:28 p.m. ET

Matt Cassel did no favors for anyone who has an emergency appendectomy, then asks the boss for a few weeks off.
Cassel returned to the field 11 days after the operation, throwing for 184 yards and a touchdown in Kansas City's crucial 27-13 victory over St. Louis on Sunday. The iron-willed quarterback also ran for 17 yards in a game that his wife practically pleaded with him not to play.
As a result, the Chiefs remain in first place in the AFC West heading into Sunday's game against Tennessee and Cassel - already having a Pro Bowl-type season - grew in stature in the eyes of his coaches and teammates.
''I respect him even more,'' hard-to-please coach Todd Haley said. ''You even saw him tuck and run when he could have been dumping it to backs. I'm very proud of Matt.''
Cassel did throw an interception when two targets managed somehow to bump into each other - an obvious mistake by the receivers. But he still has only five picks to go with 24 touchdown passes - a plus-19 differential that's second in the NFL to Tom Brady.
And, according to Cassel, Sunday's interception was his fault.
''I've got to do a better job of not stuffing it in there,'' he said Wednesday. ''Even if somebody messes up on a route or anything like that, you can't be careless with the ball and I think I got careless in that situation.''
If the Chiefs (9-5) win Sunday, they'll have a six-game improvement from last year and a franchise record for a one-year turnaround. They'll also be one win away from clinching their first AFC West title since 2003 and Cassel, more than anyone else, has been the driving force.
In his second year as KC's starter, he's hit 227 of 383 passes for 2,687 yards, good for a 96.2 rating that's third in the AFC and fifth in the NFL. His leadership, calm and steady game management have held the Chiefs together throughout this turnaround season.
''I think Matt Cassel's playing great,'' Tennessee quarterback Kerry Collins said. ''Everybody talks about some of the other guys. I can't see that another quarterback is having a better year than him. He's making the throws. He's not making big mistakes. He's just winning ballgames, and they're playing well as a unit.''
Now his grit has elevated his status even higher.
''Philip Rivers had ACL surgery on a Monday and came back and played the next game when I was with the Chargers,'' Chiefs wide receiver Chris Chambers said. ''We lost that game. But ever since then, everybody had a different feeling about him. This guy's that courageous to come out here after surgery.
''And that's what Matt did. You forgot he'd had surgery until you saw the stitches. He's just about the toughest player in this locker room.''
He told his teammates he did not want any special favors and he intended to play the game the same way.
''Not one time did he mention anything or even (suggest) that he may have been in any kind of pain,'' guard Brian Waters said. ''We appreciated that. To be honest, I didn't expect anything less.''
Cassel was talking about getting right back onto the field as soon as he ''became coherent'' following the surgery, Haley said. He did sit out the next week - a humiliating 31-0 loss in San Diego with backup Brodie Croyle at quarterback.
Now Cassel is back and feeling better than ever.
''No pain. No soreness. Nothing,'' he assured reporters with a big grin.
No one tried harder than Lauren Cassel to get her husband to take one more game off.
''There was more worry in her voice than I've heard in a long time,'' Matt Cassel said. ''But I told her I'm OK. She said she would be praying for me and everything would work out for the best.''
----
AP Sports Writer Teresa Walker in Nashville contributed to this story.
---
---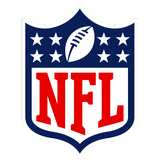 Get more from National Football League
Follow your favorites to get information about games, news and more
---