National Football League
National Football League
Carroll, Bush still cherish their tarnished past
Published
Nov. 21, 2010 5:03 a.m. ET

Many of the spectacular memories Reggie Bush and Pete Carroll made during their time together at Southern California are no longer recognized by the NCAA.
The Saints' star running back and the Seahawks' first-year coach may never be the legends they could have been at USC. Yet the sanctions that tarnished their legacies haven't soured their relationship or eroded their enthusiasm for the unforgettable highlights that defined their days in Los Angeles.
''Not at all, because what we built while we were there together, we built a relationship, a brotherhood so to speak,'' Bush said this week as he prepared to meet Carroll's new team in the Louisiana Superdome on Sunday. ''Coach Carroll is a guy I'll always have the highest regard for and love and respect. ... No matter what happened at the end of the day, nobody can take anything away from us.''
Earlier this year, the NCAA concluded that Bush and his family accepted money and gifts while he was still in college, which undermined the flashy running back's amateur status. The report also blamed USC and Carroll for failing to monitor players' financial dealings closely enough.
Penalties included a two-year bowl ban and temporary loss of scholarships that has left USC a far less dominant force in college football. USC victories from December 2004 through the end of Bush's college career - including the BCS title game at the end of the '04 season - were vacated. Bush also preemptively relinquished his title as 2005 Heisman Trophy winner rather than risk the ignominy of being asked to do so.
None of that affects Bush's professional success with the Saints (6-3), the club with which he won a Super Bowl last season. His black-and-gold No. 25 jersey is all over the Superdome on game days.
Carroll, meanwhile, has been faring well since taking over a Seattle team that went 5-11 last season. The Seahawks (5-4) lead the NFC West.
While Bush said his allegiance lies firmly with New Orleans and that he wants nothing more than to beat Carroll this Sunday, he also added that he could easily envision himself playing for Carroll in the NFL.
''He's a great coach and I think he's a great motivator,'' Bush said. ''He's definitely a players' coach. ... It's a competitive atmosphere, but at the same time, you're having fun and coaches are having fun. ... That's why we had so much success.''
Bush still fondly recalls a prank Carroll orchestrated in which the coach and running back LenDale White had a fake argument, after which White stormed off the practice field. Minutes later, a dummy wearing White's practice uniform came flying off the roof of a nearby building and crashed to the ground.
''It was supposed to be funny. That's the type of stuff that he does,'' Bush said. ''Any time you can create a fun-filled, competitive environment, you're going to get the most out of your players.''
Carroll meanwhile, asserts that Bush has been a very successful professional and remains as troublesome for defenses as ever, even if he hasn't piled up gaudy statistics or a single Pro Bowl selection in his four NFL seasons.
''Whenever you get picked second in the draft, people are going to have extraordinary expectations for you. It's always hard to live up to those and somebody's always going to be disappointed,'' said Carroll, who went on to applaud Saints coach Sean Payton for the way he employs Bush in New Orleans' offense.
''The things that they're doing with him are the things we tried to do with him in college. You try to get him in space. You try to get him matchups. You try to utilize his great speed and ability to bust plays and games wide open. They totally understand it,'' Carroll said. ''He's not getting the ball 25 times a game from the tailback position, but he's still a factor in playing championship winning football, obviously. So, it can't be more obvious. They won a world championship with him. I think whether the critics are satisfied, who cares?''
Carroll said he did not think his familiarity with Bush would be much help to Seattle if Bush, as expected, returns this Sunday from a seven-game absence caused by a broken bone in his lower right leg. Carroll then harkened back to his days as Bush's coach to explain why.
''I tried that for years in spring practice,'' Carroll said. ''To try to slow him down in scrimmages and stuff is really challenging.''
Carroll might not have coached Bush if not for a late-hour recruiting effort. Bush had taken one official visit to Washington and had only four others planned to Notre Dame, Stanford, Texas, and Oregon.
Carroll said he was late getting to Bush because he had trouble telling from Bush's high school video clips how good the running back could be.
''I watched Reggie's film three times as much as any guy I've ever looked at because I couldn't figure out what was going on,'' Carroll recalled. ''He'd take off on a run and he'd be so far ahead of everybody that he'd just be jogging in the end zone all the time and I couldn't get a good evaluation.
''I finally realized the only reason there's no one on the film is because he's so ridiculously fast and makes guys miss by so much, he's just leaving people in the dirt and he's unique,'' Carroll continued. ''So we came back hard and recruited him.''
For a while, it looked like Carroll had pulled off a recruiting coup of the highest order. Bush's Trojans career was full of long, slashing runs, receptions and punt returns, and his brilliant play brought constant national attention to the program. Bush's best season was 2005, when he had 1,740 yards rushing and 2,890 all-purpose yards.
Now, however, Bush's No. 5 Trojans jersey and replica Heisman are no longer on display at USC.
Bush said he and Carroll don't discuss the NCAA investigation of Southern Cal or how it affected their relationship with the school, though they maintain a lot of affection for the program and regret the fallout from the probe.
''It sucks, obviously, because we wish that didn't happen, but you've got to move on sometimes,'' Bush said. ''Sometimes, through the negative things, you can find ways to turn it into a positive.''
---
---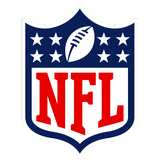 Get more from National Football League
Follow your favorites to get information about games, news and more
---