National Football League
National Football League
Cardinals land coveted LT Veldheer in a hurry
Published
Mar. 12, 2014 7:53 p.m. ET

TEMPE, Ariz. (AP) Finding a left tackle was the Arizona Cardinals' top priority, and it didn't take long for them to land one.
Shortly after the start of free agency signings, the Cardinals reached an agreement with towering Jared Veldheer on a five-year, $37 million contract, with $17 million guaranteed.
Veldheer signed the contract Wednesday, then appeared at a news conference at Cardinals headquarters.
Veldheer, who spent the last four seasons with Oakland, said the Cardinals didn't have to do much to persuade him to come to the desert.
''When I got to free agency, the Cardinals and (general manger) Steve Keim were very aggressive right off the bat,'' he said. ''I looked at a team that is right there on the cusp, a town with great fans. ... Seeing everything that was there, seeing what coach (Bruce) Arians has done, what a great direction the team is heading in, there was nothing that really had to sell me more than looking at that. I know I can help the team.''
At 6-foot-8, 321 pounds and only 26 years old, Veldheer seems to have his best years ahead of him. He missed the first 11 games last season with a torn triceps but came back for the last five and says the injury is completely healed.
''I have my strength back to where it was before the injury,'' Veldheer said. ''All the lifts are great. They're all back to where they were. Some things are even stronger than they were before I hurt my arm.''
Keim said that, contrary to reports, Veldheer was the Cardinals' No. 1 target once the Raiders chose not to use the franchise tag on him.
''We initially anticipated that the Raiders were going to tag him,'' Keim said, ''so when they did not do that, it was full steam ahead.''
Veldheer came highly recommended by Cardinals quarterback Carson Palmer, who played with him in Oakland.
''When Carson came to me, he said, `We've got to get this guy,''' Arians said. ''I trust him totally. He's a hard-working, tough hombre that likes to practice hard and play hard. He fit what we were looking for, so it was easy. It was a no-brainer.''
Keim said he could tell from watching film how good Veldheer was as a player.
''You can see his size, when guys go speed to power on him, he just engulfs people,'' Keim said.
Keim talked to Palmer about what kind of person Veldheer was.
''What are his work habits like? What's he like in the locker room?'' Keim said, ''and obviously everything we got back was fantastic.''
Asked for a scouting report on himself, Veldheer said he was ''just someone that loves playing football, that is going to work extremely hard, that is going to be a good teammate and be nasty on Sundays.''
Veldheer brushed aside questions about why the Raiders weren't more aggressive in trying to keep him.
''What happened there was basically just two sides not being able to ultimately reach a final deal,'' he said. ''What it allowed me to do was hit the free agent market and allowed me the opportunity to come here, and for that I'm thankful. I'm looking forward right now, not looking back.''
Veldheer goes from a perennial losing franchise to a Cardinals team that went 10-6 in the first year of the Arians-Keim regime.
''It's exciting,'' he said. ''To be here with a team and an organization that's very close to winning a championship. I can't wait to step out on the field there and start going at it and grinding and working toward that. It means a lot.''
Veldheer will start alongside left guard Jonathan Cooper, Arizona's first-round draft pick a year ago who was impressive in preseason before going down with a broken leg and missing all of the regular season.
''Big smile,'' Arians said of envisioning that tandem. ''...To have two guys that good on the left side of the line, you can't put that into words.''
---
Online:
AP NFL website: www.pro32.ap.org and www.twitter.com/AP-NFL
---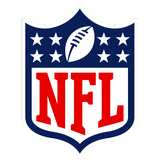 Get more from National Football League
Follow your favorites to get information about games, news and more
---