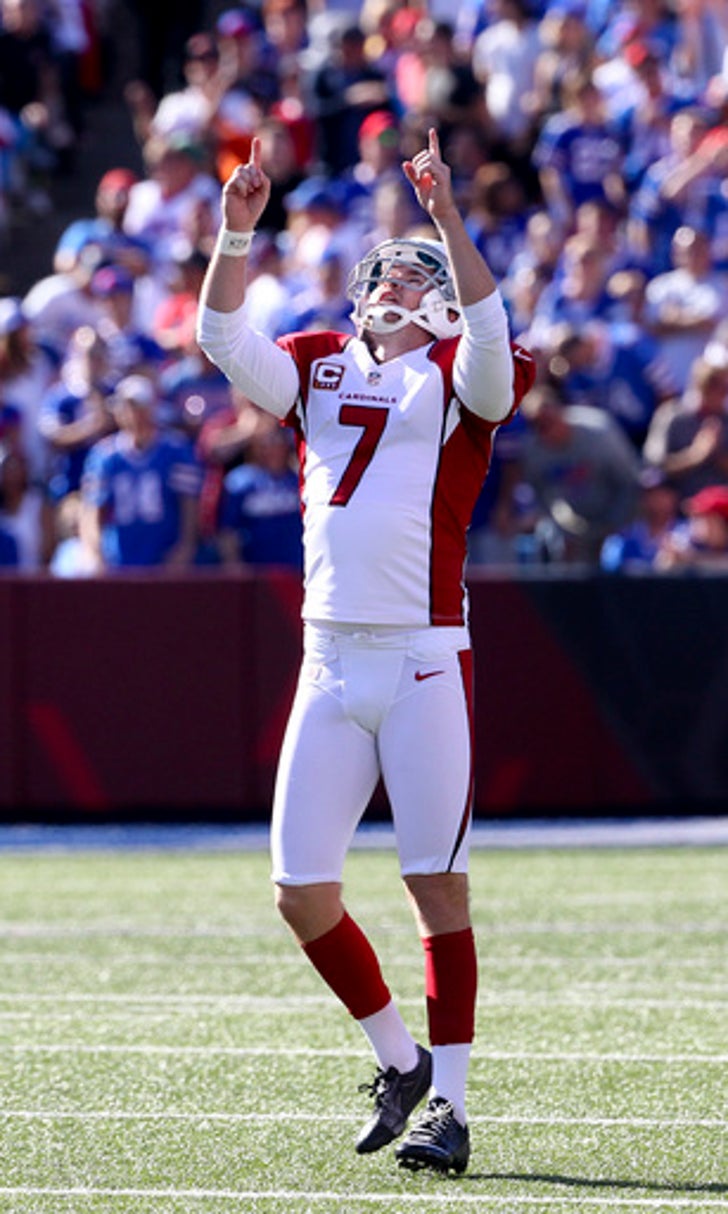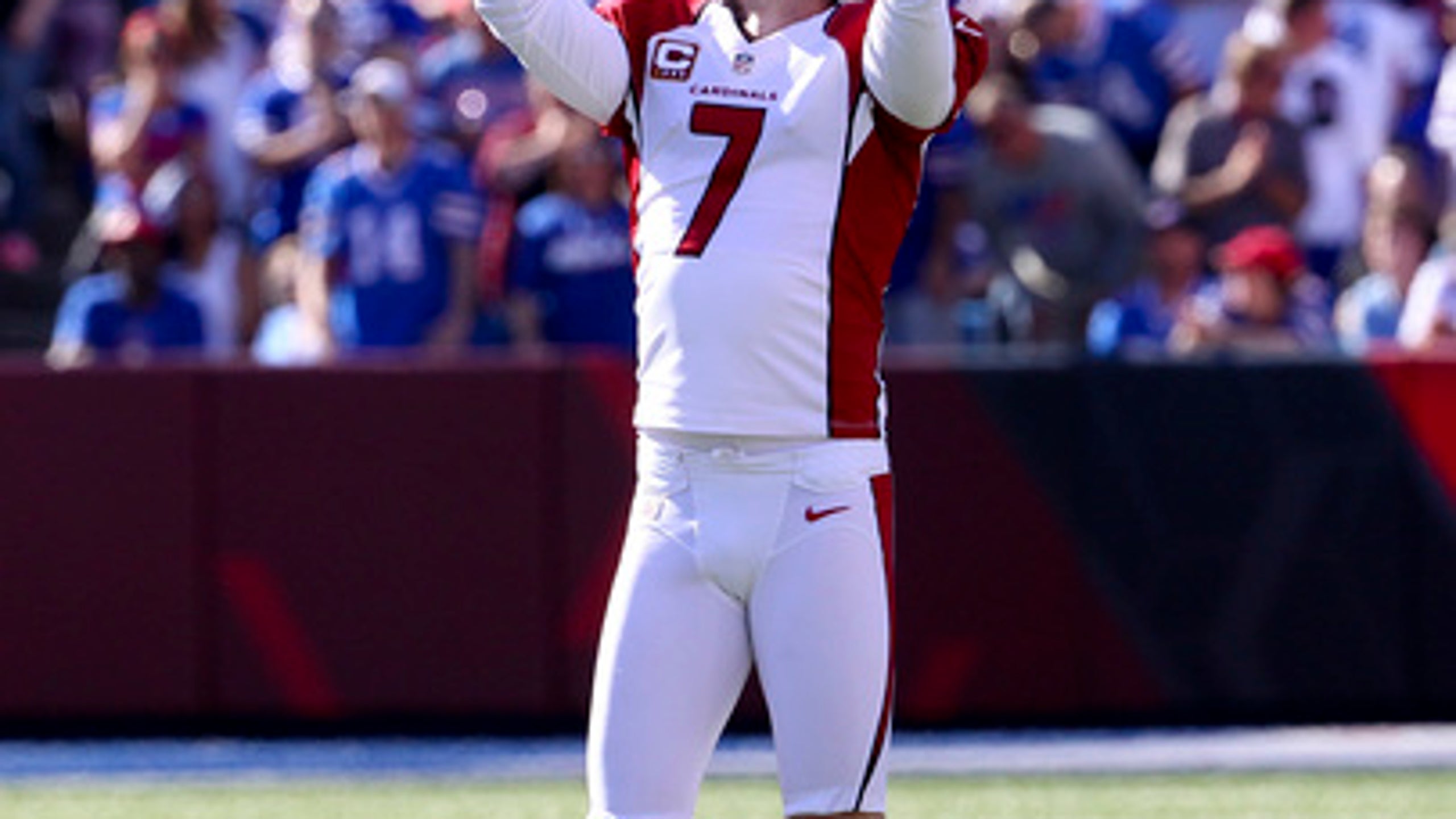 Cardinals dealing with issues in 1-2 start to season
BY foxsports • September 26, 2016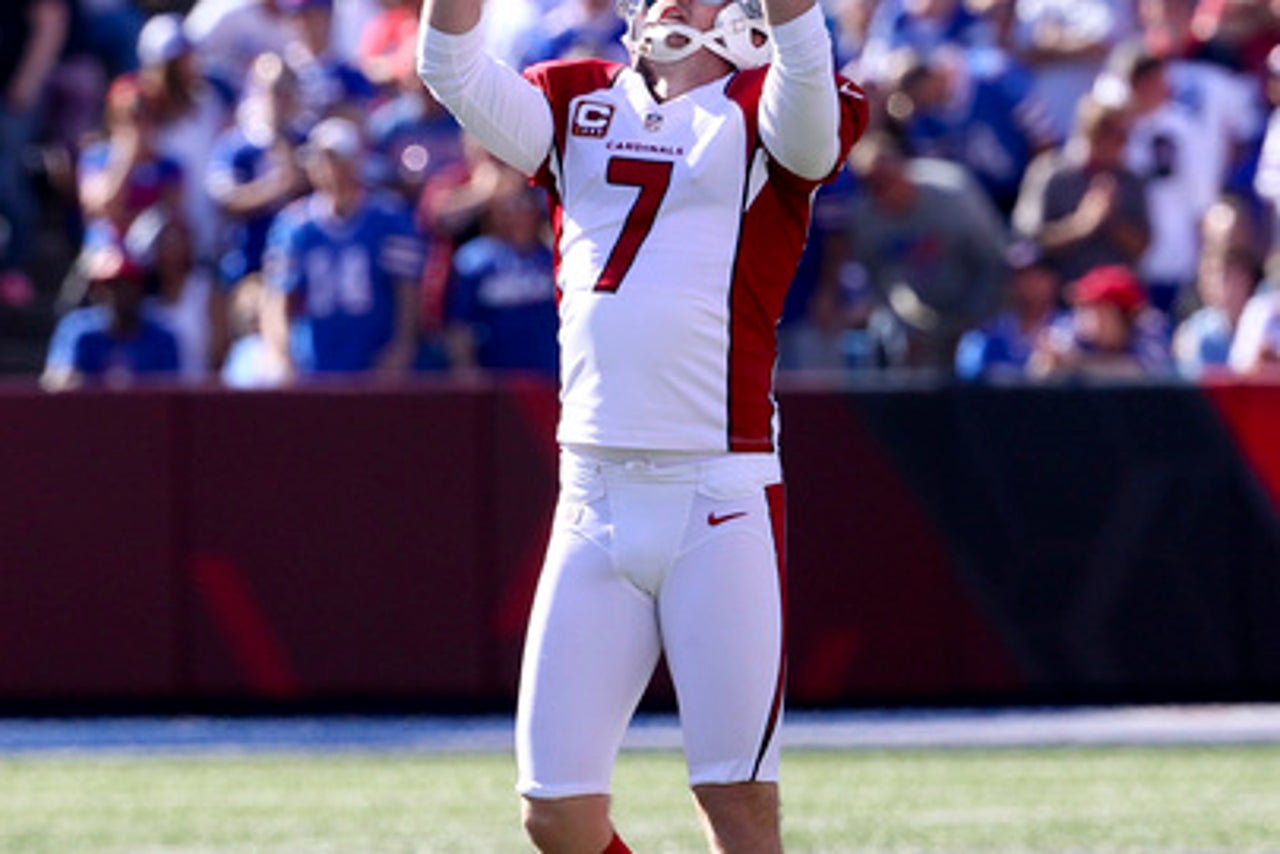 TEMPE, Ariz. (AP) The Arizona Cardinals were widely expected to contend for the Super Bowl this season. That lofty goal is still in play, of course, but a 1-2 start and coming off a 33-18 loss at Buffalo on Sunday has the Cardinals trying to find solutions to unexpected problems.
Those issues, coach Bruce Arians said Monday, include communication in-game on the road, increased mental errors, slow starts coming out of halftime, and too many leaders with not enough followers in the locker room.
Those four trouble spots came out of Sunday's loss, which saw Arizona trail by as many as 23 points in the third quarter. The Bills gashed a typically more stout Cardinals defense for 208 rushing yards, with an average of 6.5 yards per attempt.
On offense, Carson Palmer threw four interceptions and was sacked five times.
''We've never given up that many yards rushing. Never had that poor a performance on third down (offense). This one, it was a good old-fashioned butt-kicking, and we took it,'' Arians said. ''We've got some guys that are trying to do too much . pressing and trying too hard. I think that's easily correctable.''
Arians feels the Cardinals have yet to start second halves well. With Buffalo being the first road game, he said players had problems hearing calls amid the noise. And there are roughly five more mental mistakes occurring than in a typical game.
''We went over there and we weren't ready,'' left guard Mike Iupati said. ''Film don't lie.''
The Cardinals spent Monday going over the film from Sunday's game in what was sure to be an unpleasant lookback. Then they'll turn the page and start preparing for a home game against the Los Angeles Rams (2-1) this week.
''I definitely feel like this week is going to be very intense for us,'' running back David Johnson said.
Veteran leadership isn't an issue, but younger players trying to ''do their own thing'' is, Arians said.
''We're finding out about ourselves,'' Arians said. ''We're good enough . they know the talent is there, I don't have to give them that message. The message to the team was find a positive way to fix what's wrong.''
Players seemed to take that to heart, as they individually spoke of having to improve on the field while remembering to keep things simple.
''At the end of the day it's just football,'' safety Tyrann Mathieu said. ''You always have to go back to your fundamentals.
''You're playing for the guy next to you, you're not playing for expectations or trophies that aren't won in September,'' Mathieu added. ''We just have to get back to that.''
PROBLEM AT PUNTER: The Cardinals figure to be looking for a punter this week. Drew Butler has a combination sprained Achilles tendon and foot injury suffered during the first half of the loss at Buffalo. Butler could miss time with the injury, but was able to stay in the game and hold for place kicks.
''We'll search it all out (Tuesday), look at all our options,'' Arians said Monday.
The Cardinals hope to keep Butler active this week, if possible, and use him only as a holder, Arians added.
''The fact that I could actually put my foot on the ground, I knew my Achilles was still intact,'' Butler said. ''I honestly couldn't put any weight on my toe, so punting was out of the question.''
Wide receiver Michael Floyd came out of Sunday with a headache and is in the concussion protocol. Tight end Troy Niklas had one catch for no gain on Sunday and injured a wrist. It could be severe, Arians said.
SNAP JUDGMENT: The Cardinals could also be working out long snappers by Tuesday. Rookie Kam Canaday has had two glaring snap errors on field goals this season. The second came Sunday when his high snap sailed over Butler's hands and was picked up and returned for a Bills touchdown.
Canaday is also dealing with a rib injury, which Arians said has to be evaluated and considered.
---
AP NFL website: www.pro32.ap.org and www.twitter.com/AP-NFL
---
---