National Football League
National Football League
Caplan mailbag on Tim Tebow, QBs
Published
May. 19, 2011 1:00 a.m. ET

Despite the current labor uncertainty, that hasn't stopped NFL fans from trying to get answers for questions on their favorite teams or players.
And with that, here's the second installment of the post-draft email bag. (You also can send your questions on Twitter @caplannfl or to caplannfl@gmail.com)
Is Tebow the future?
Question: I'm a Broncos season ticket holder, so I hope you have time to address this question. I've been following you on Twitter for the last few years. I know you've been critical of Tim Tebow, but I've become a Tebow fan in the short time he's been on the team. Is he the player to lead this team for the future? — Mike S.
Answer: Mike, keep in mind Denver's revamped coaching staff and front office inherited him, so they have no allegiance to him. But the same could be said about Kyle Orton or Brady Quinn. Former coach Josh McDaniels made the personnel decisions during his tenure with the team.
As someone who has been following me on Twitter, then you're probably aware of my criticism of Tebow going back a few years. But I would say that he was a little ahead of where I thought he would be last season, but that really doesn't mean he's anywhere close to where he needs to be.
My criticism has nothing to do with him off the field; it's about his on the field performance. You won't find a better person than Tebow in any sport. The criticism of the left-handed thrower comes from his underdeveloped mechanics coming out of college.
As I've said for many years about college quarterbacks, throw most of the statistics out. The way you evaluate that position is by watching how they throw the football and then figure out whether their attributes can transition to the NFL.
Many personnel evaluators believed his skills were so unrefined that he might not ever become a good quarterback no matter how much coaching he got from the Broncos. So it remains to be seen how patient new coach John Fox and vice president of football operations John Elway will be with him. But at least offensive coordinator Mike McCoy and quarterbacks coach Adam Gase were with the team last year, so they're familiar with Tebow's skill set. Gase coached the wide receivers the past two seasons, however.
But with Orton and Quinn's contracts up after this season, the team will have to make some tough decisions. Orton is due $6.879 million in base salary along with a $1.5 million roster bonus. If they know he's not going to be the starter coming out of training camp, then he needs to be dealt. No team would pay nearly $8.4 million for a quarterback to hold a clipboard. Because he's a decent starter, there might be a few teams interested in Orton to start for at least this season while a younger quarterback is developed.
To answer the last part of your question, I think Elway, who makes the personnel decisions, isn't sold on Tebow. But Elway also knows Tebow has little trade value, unlike Orton, who could yield decent value, so they might as well see if his mechanics and skills can be developed further. My sense is they will select a quarterback fairly high in the 2012 draft if Tebow doesn't show enough progress this season. As for Quinn, I'd like to see him push Tebow if Orton is dealt early in training camp.
Is Ryan Fitzpatrick the answer in Buffalo?
Question: I was hoping the Bills would select a quarterback in this year's draft, but that didn't happen. Does that mean Fitzpatrick will be the QB of the future? — Tom J.
Answer: Tom, I'll admit I was surprised with Fitzpatrick's success last season. I doubt anyone saw it coming. He was hardly impressive during his eight starts in 2009. But last season, Fitzpatrick showed significant progress in coach Chan Gailey's second year. And keep in mind that Trent Edwards, not Fitzpatrick, won the starting job coming out of the preseason. Edwards started the first two games.
In 13 starts last season, Fitzpatrick threw for 23 touchdowns and 3,000 yards. He took 821 of the 979 snaps the offense had. He tends to gamble a lot and will make mistakes (15 interceptions and five fumbles lost). But what impressed me more than anything was Fitzpatrick's willingness to make tough throws. There's something to be said about a quarterback who is willing to take chances and is willing to make throws under pressure. And considering the Bills have a less-than-average offensive line, it makes his performance that much better. At least the Bills will have four out of the five starters returning to protect him.
As for being the starter of the future, Fitzpatrick's three-year deal is set to expire after the 2011 season. He turns 29 in November, which is not old for a quarterback. If he improves again this season, I think they will look to extend his deal further. And if he continues to perform at a solid level, the Bills can look at developing their defense more in the 2012 draft instead of having to select a quarterback early. The players I've talked to about him feel he has good leadership qualities and they clearly believe in him, as does Gailey. I should mention that the only other quarterback, second-year man Levi Brown, is under contract through just this season as well.
Are the Lions contenders?
Question: I read your Lions' breakdown this week, so I'm even more hopeful that we could finally have a team we're proud of. How long will it take for the Lions to seriously challenge the Packers? — John L.
Answer: John, I think under coach Jim Schwartz the Lions finally have a direction and purpose to what they're doing. Schwartz, along with general manager Martin Mayhew, have started to put together a quality roster the past two seasons, but they have plenty of work to do in order to get the team to a championship level.
Offensively, the Lions are in really good shape. Four of their offensive linemen started all 16 games last season, and right tackle Gosder Cherilus started all 12 games he was available for prior to his knee injury. One thing to keep an eye on is the future of left tackle Jeff Backus. The Lions will pick up his $1 million roster bonus due on the second day of the league year, but 2011 is also the final year of his contract. The Lions have to make a decision whether to re-sign him or find his replacement. There was some thought initially that second-year pro Jason Fox could be the long-term solution at left tackle, but that remains to be seen. He participated in only 26 plays on offense last season.
The addition of wide receiver Titus Young, who was terrific during Senior Bowl week practices, gives them the badly needed speed. Keeping quarterback Matthew Stafford healthy is really the key for the development of the offense.
The Lions can probably keep up with Green Bay's offense, but the defense needs major improvement on the backend.
The Lions have perhaps the worst situation at cornerback in the NFL. Alphonso Smith, who started 10 out of the 12 games he was active for last season, participated in 572 out of 1060 defensive snaps (54 percent). While he has the potential to be a starter, as he displayed at times after being acquired via trade with the Denver Broncos, it remains to be seen if he's ready to do it full time. Even if veteran Chris Houston re-signs, the Lions still would need to add at least two veterans capable of challenging for a starting job in order to realistically keep up with the better passing teams, such as the Packers. And they have to significantly improve at linebacker, too. They should have one of the best front fours in the NFL, however.
Will the lockout hold rookies back?
Question: How much will the lockout affect rookies this season? I was hoping that, being a Vikings fan, Christian Ponder would be the starting QB for the team. — Fred M.
Answer: Fred, this subject has not been discussed enough, so I'm glad you asked it.
Without organized team activities/minicamps, rookies won't really be able to develop at the kind of rapid pace coaches are looking for. They're about to miss the May OTAs/minicamps, and there's a realistic possibility the June workouts will be missed as well. If that happens, there's a very good chance the coaches won't get to work with the first-year players until training camps start in late July/early August.
And not having an offseason program will really hold rookie quarterbacks from starting games early in the season. There's simply no way a rookie will be able to get ready with just one month of practices. There's way too much information to absorb. And giving a player a playbook right after the draft won't matter much if he can't get enough on-the-field teaching from his coaches.
I thought Packers head coach Mike McCarthy's comments on Sirius Radio this week explained what rookies will be up against to make an impact this season if they don't report until training camp.
"No doubt about it. I think it's obvious to everybody, whether we want to admit or not. For these rookies not be at the NFL club through May 16 when we normally can bring them for rookie orientation, teach them the ropes, teach them the language, and try to eliminate the anxiety that any individual goes through when they go on to a new city," McCarthy told The SiriusXM Blitz. "And just go through an orientation, and teach them the offense and defense and get them familiar with what they're doing. Now that it's all been eliminated, and if this goes all the way to training camp, I think we have to be realistic to the fact that you're talking about how much all those rookies will contribute. There are going to be some real tough decisions when you get down to 53 (players). I think it will be a real challenge for everyone in the National Football League."
To answer your specific question as it pertains to the Vikings, I don't see any way that Ponder will be ready to start Week 1, no matter how smart he is. I think he has a realistic chance to be the best quarterback out of this draft class down the road, but it will take time for him to develop. It's imperative the team signs or trades for a veteran quarterback to start for this season. I think the entire rookie quarterback class should be looked upon in the same light — timing is everything.
---
---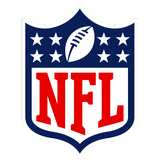 Get more from National Football League
Follow your favorites to get information about games, news and more
---