National Football League
National Football League
Bush prefers to remain with Saints
Published
May. 14, 2011 1:00 a.m. ET

Reggie Bush is back in the Big Easy, where he's backing away from recent Twitter posts that indicated he may not see the New Orleans Saints in his future.
''I would love to retire here if possible,'' Bush said Saturday. ''I would love to play for the Saints for however long my career, God-willing, allows me to play. First and foremost, I want to be a Saint.''
Bush spoke during his annual youth football camp at Tulane, on the same fields where he's been absent while teammates have been taking part in workouts organized by Saints quarterback Drew Brees during the NFL lockout.
Bush said he soon expects to join some of those workouts, albeit ''sparingly.'' He also expressed regret over several of his recent comments on Twitter that he has posted since the Saints selected Alabama running back and former Heisman Trophy winner Mark Ingram in the first round of the NFL draft on April 28.
Soon after Ingram was drafted, Bush wrote: ''It's been fun New Orleans.'' He has since wrote that he was making the best of the lockout by relaxing and taking vacation. The timing of the latter tweet, after about 40 Saints players had started working out together at Tulane, drew criticism from a number of fans in New Orleans.
''Obviously sometimes you write things and you say things and it may come off the wrong way,'' Bush said. ''It may be taken the wrong way. You may not even mean it that way or you may regret it. At the end of the day, I probably shouldn't have tweeted that and I probably shouldn't have said that and I'm sure a lot of people took it the wrong way and I apologize to the city of New Orleans if they have.''
Bush added that he thinks Ingram is ''a great player and I think he's going to have a huge role here.''
''He can help us, you know? We need all the help we can get and that's part of what happens in the NFL draft,'' Bush continued. ''You get help and you get great players.''
Bush said he is healthy and that he has been working out hard on his own in Los Angeles at a gym owned by former Saints teammate Billy Miller.
''Look at these guns,'' he said, chuckling, as he flexed his right bicep.
He added that he has been ''messing around'' with some ultimate fighting training with FOX Sports personality Jay Glazer.
Bush is due about $11.8 million for the 2011 season, but the Saints expect him to take a pay cut. Bush said he remains willing to negotiate, as he initially stated after the season. However, he stopped short of saying he was confident a deal would be reached.
''That's something that me, my agent and the Saints have to collectively come together and talk about and just come to a meeting point, a happy medium,'' Bush said. ''Obviously, we know that there's going to have to be some type of pay cut and there's going to have to be some type of re-negotiation.''
Bush and his agent, Joel Segal, cannot negotiate with the club right now because of the lockout, which could drag on for months.
In 2010, Bush missed eight games because a broken bone in his lower right leg, and during the other eight games was used as a role player - with 36 carries for 150 yards and 34 receptions for 208 yards and his only touchdown of the season.
When a federal court ruling compelled the NFL to briefly lift the lockout the day after Ingram was drafted, Payton called Bush to ensure the five-year pro that there was still a place for him in New Orleans.
Brees said he also sent Bush text messages of support. The quarterback said Bush should see Ingram's addition as an opportunity to reduce the pounding he takes on carries into the line and focus more on an array of runs and pass routes that let him use his speed an agility in the open field.
''Drew's the leader of our team, he's our quarterback, so of course it resonates definitely, a lot,'' Bush said. ''I hear it and I know they want me here and I know that the coaches want me here and the team wants me here. So it's just a matter of handling the business side of it. It sucks, but every player is going to have to deal with it at some point in time in their career.''
---
---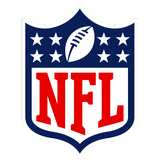 Get more from National Football League
Follow your favorites to get information about games, news and more
---