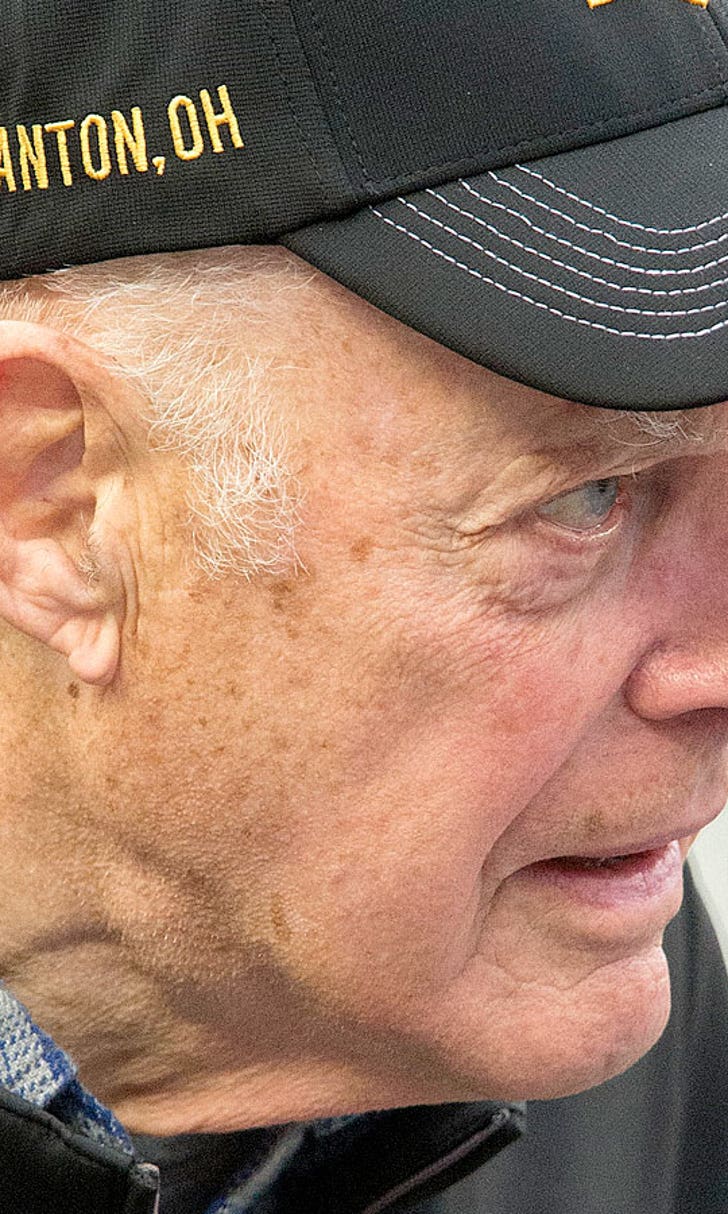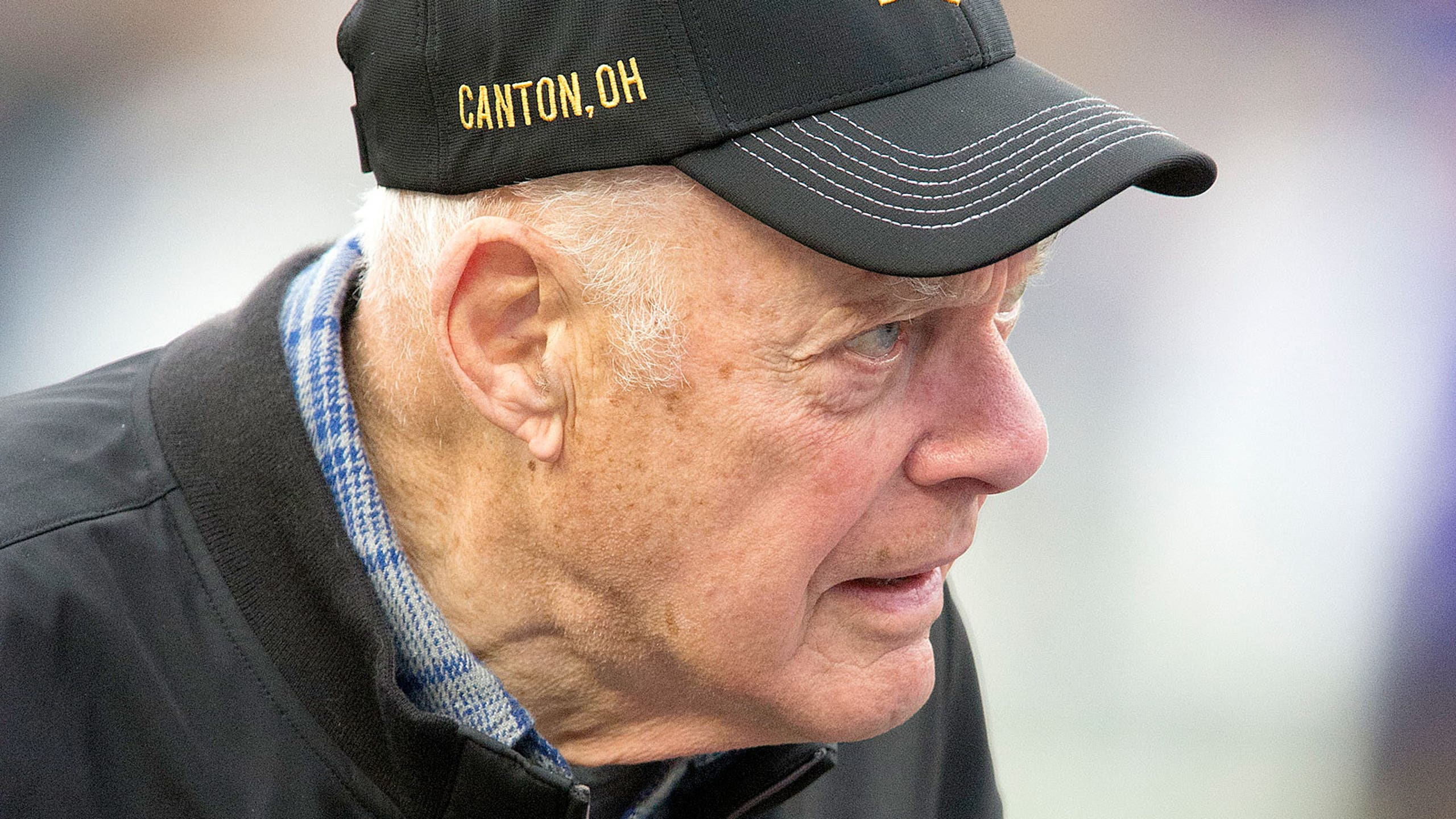 Bud Grant wore a golf shirt to the frigid Vikings game, is tougher than all of us
BY Zack Pierce • January 10, 2016
Legendary former Vikings head coach and Pro Football Hall of Fame inductee Bud Grant was part of the pregame festivities for Sunday's NFC wild card playoff game in Minnesota.
As you have no doubt heard, it is currently very cold in Minnesota, a few degrees below zero at kickoff.
This did not bother Grant, not one bit, not even at 88 years old:
Yes, on a day the Vikings were doing everything they could think of to advise fans to prepare appropriately for the cold, Grant went out to midfield in a golf shirt like it was June. Adrian Peterson doesn't seem quite sure what to make of it.
Tough? Crazy? You be the judge. But don't worry, he did a bring a jacket with him for the long haul:
Grant coached the Vikings from 1967-1983 and 1985 and took them to all four of their franchise's Super Bowl appearances. He also hired Pete Carroll to coach the defensive backs on that 1985 team. Carroll, of course, is now the head coach of the Seahawks, who were playing the Vikings on Sunday. Carroll got a kick out of Grant's move -- NBC cameras showed him smiling as Grant walked out.
---
---