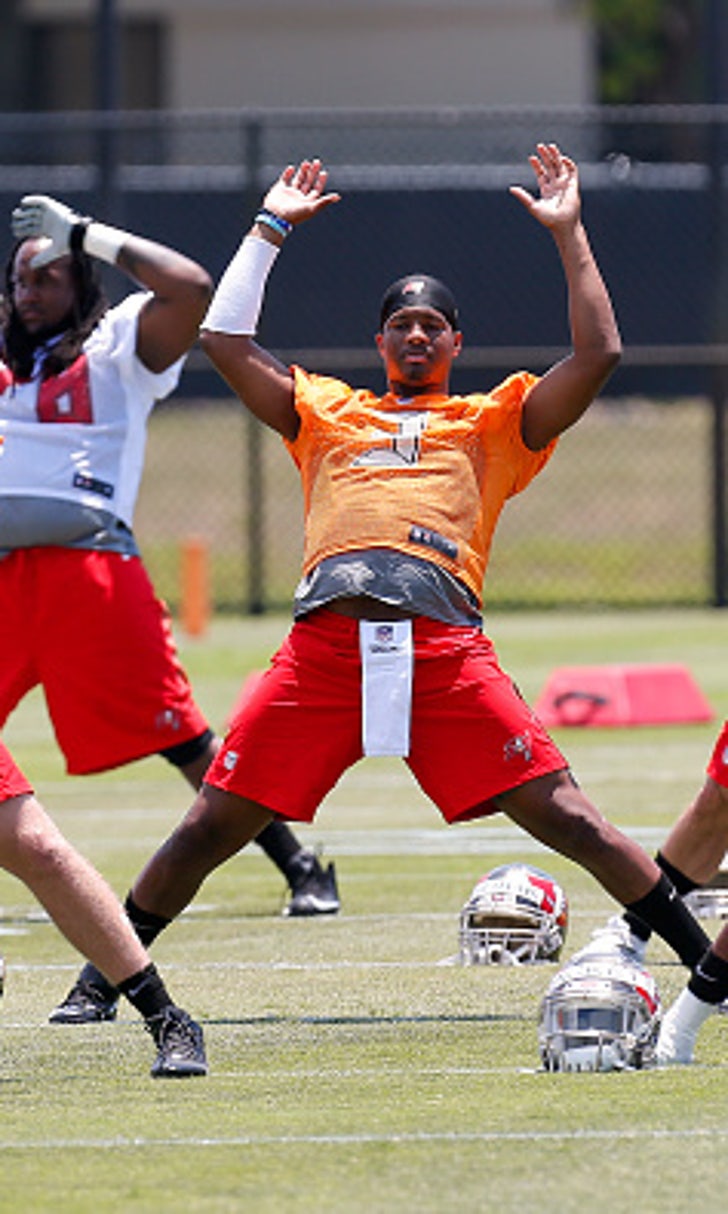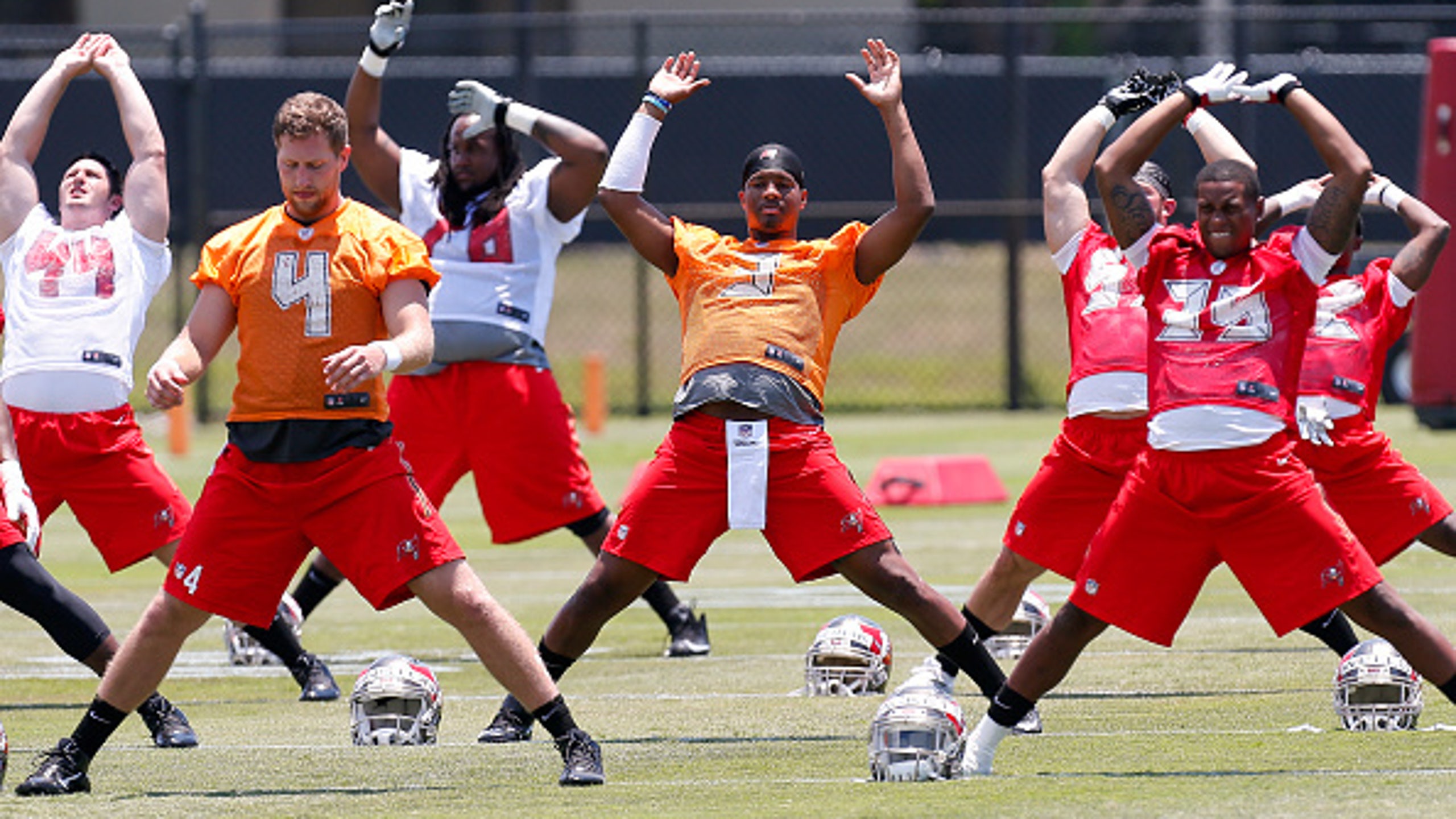 Bucs veterans missing Jameis while he's at rookie symposium
BY foxsports • May 29, 2015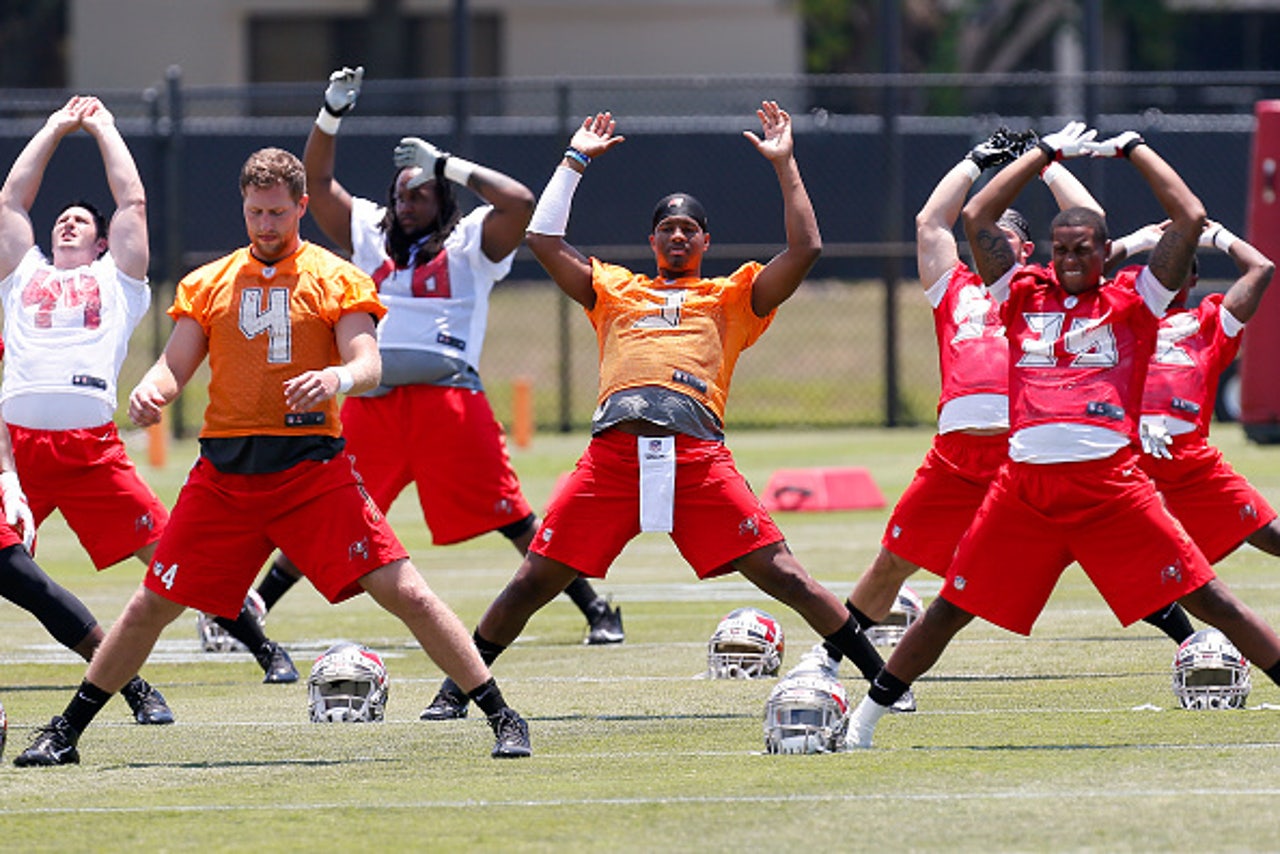 By Jesse Reed
Tampa Bay Buccaneers quarterback Jameis Winston has apparently made a lasting impression on the team's veterans after just a few practices. Winston is with the rest of the NFL's rookies right now in Los Angeles for the Rookie Symposium, and his absence is being keenly felt on the practice field and in the locker room.
Defensive end Jacquies Smith recently spoke about the team's newest leader in glowing terms, via JoeBucsFan.com:
"You feel his competitive spirit and his energy. It's a different energy, you know, when he's in the locker room or around. You feel it missing [Thursday]," Smith said. "You know, I've had a couple of sit-down conversations with him and talked to him. He's a great guy, and we're looking forward to seeing him grow."
Anyone who has followed Winston throughout his time at Florida State knows the outspoken quarterback has a knack for inspiring his teammates. It's something that inherently oozes out of him, which is why Hall of Fame quarterback and mentor Doug Williams recently compared Winston to LeBron James.
Smith also commented on Winston's natural physical talents.
"I love his arm, man. He's got a real lively arm. It gets overlooked I think," Smith said. "And he's bigger than I thought he was. Just the way he soaks up the material the coaches are throwing at him. That said, there's not too much I can see yet. We'll see that when [a pass rush] comes at him."
Clearly, Winston has made a favorable impression on Smith, and it is likely the pass-rusher is not alone in thinking the quarterback has a bright future.
It surely helps his cause that Winston has a couple of dynamic receivers in Vincent Jackson and Mike Evans to throw at during practice. If the Bucs can keep him upright in the pocket, then the rookie has a chance to make a big splash during his inaugural campaign.
More from Sportsnaut:
---
---