National Football League
National Football League
Bucs aim to extend streak vs. Chiefs
Updated
Mar. 5, 2020 2:05 a.m. ET

It's been 24 seasons since the Kansas City Chiefs found a way to beat the Tampa Bay Buccaneers. The season opener of the 1993 season saw Kansas City travel to Tampa in the first Chiefs game for future Hall of Famers, quarterback Joe Montana and running back Marcus Allen. K.C. won easily, 27-3.
The Bucs (4-5) have since won four in a row against the Chiefs (7-2) and will try to push that streak to five games with their Sunday visit to Arrowhead Stadium. It's a noon kickoff CST, with weather predicted for sunny skies and temperatures in the 50s. Kansas City is a 7 1/2-point favorite.
The Chiefs have a few active streaks on the line as well. Since November 2015, the Chiefs are 17-2 in regular-season games, a won-lost record that's three games better than the next most successful team. They've won five straight games this season and they're on a 10-game winning streak at Arrowhead Stadium.
Both teams are coming off victories -- the Buccaneers crushed Chicago 36-10, while the Chiefs fought back from a 17-0 deficit to beat Carolina on the road, 20-17. That victory gave them not only a piece of first place in the AFC West, but a share of first in the AFC with New England and Oakland. It was the second time this season where the Chiefs fought back from a 14-point deficit to start the fourth quarter and ended up winning. They are the only team in the league to do that through last week on the 2016 schedule.
The Chiefs results have been pumped up by their edge in the turnover ratio. They are plus-14 on takeaways/giveaways, the No. 1 team in the league. They have forced 22 turnovers and given opponents eight fumbles and interceptions, and have scored 72 points off those takeaways.
"It's important that you believe you can do that (force turnovers) and you practice it," said Chiefs head coach Andy Reid. "It probably goes just the same in reverse. You practice it, you do well in practice and then you go into a game and if you have some success with it you can build on it. The guys practice it. The coaches harp on it and the players take a lot of pride in it."
K.C.'s ball-hawking skills have certainly drawn the attention of the Buccaneers.
"When you watch the tape on these guys, especially their red-zone tape, wow," said Tampa Bay head coach Dirk Koetter. "Inside the 20, they really close it down on you. They're very aggressive with their hands, they get a lot of balls that they get popped up in the air, and somebody else might catch it. These guys are impressive."
The most impressive offensive player in the game is Buccaneers wide receiver Mike Evans, who enters the week ranked No. 6 among NFL receivers with 811 yards and fifth with 59 receptions. No other NFL receiver has been targeted more than Evans this season as his 108 targets have been 31 percent of Tampa Bay's attempts.
"Mike is just a superstar," said Tampa Bay quarterback Jameis Winston. "His best traits are his ability to go attack the ball, his very sure hands and his competiveness. He always finds a way to get open. My job is to give him a catchable ball. Anywhere I throw it around him he's going to catch it."
In his second season as the leader of the Bucs offense, Winston is coming off one of his best performances, throwing for 312 yards, completing 69.7 percent of his passes, at an average of 9.5 yards an attempt with two touchdown throws.
"Jameis showed all sides of his game," Koetter said of his quarterback's play. "He showed his mobility, showed his toughness, showed his arm strength, showed his ability to read defenses, showed his ability to see the field. The touchdown to Freddie Martino (43-yard play), he saw Freddie get behind the safety in the corner on the backside there. That was a great, unscripted play by Jameis."
Kansas City's offense will need a similar performance from Smith against Tampa Bay. After missing a game due to two blows to the head he suffered against Indianapolis, Smith returned last Sunday to play against Carolina and struggled throwing the ball. He missed on three throws to the end zone that could have been touchdowns. Smith averaged just 4.7 yards per attempt and only one completion went for more than 20 yards. He did not throw a touchdown pass, but did have an interception.
The resiliency the Chiefs have shown going 17-2 was built last season when they started 1-5, but won 10 straight to make the playoffs, the first team in NFL history to accomplish that feat. That allowed them to survive being down 17-0 in the first half against Carolina.
"The more you play in those types of games, and it gets down to crunch time, there's never a panic," said Smith. "We just go about our business. When we get into a fourth quarter, we've been there before so we can rely on fundamentals and what we've been coached to do."
Chiefs wide receiver Jeremy Maclin (groin) has been declared out for the second consecutive game.
---
---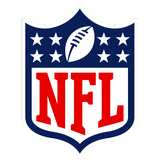 Get more from National Football League
Follow your favorites to get information about games, news and more
---