National Football League
National Football League
Buccaneers hold off Redskins for win
Published
Dec. 12, 2010 12:00 a.m. ET

If ever an extra point was going to go awry, this was the time.
The Tampa Bay Buccaneers had already watched the Washington Redskins miss two short field goals and barely make another, with the kicker getting booed during his walk of shame back to the sideline.
Now the Redskins were lining up to try to tie the game, having pulled within one point on a 6-yard, fourth-down touchdown catch by Santana Moss with 9 seconds to play. In steady rain, no less.
Sometimes the path to victory comes from simply watching the other team mess up, and that's what happened for the Buccaneers on Sunday. Nick Sundberg's slightly high snap sailed through holder Hunter Smith's hands and kept on bouncing, preserving a 17-16 win and keeping Tampa Bay's playoff hopes firmly intact.
''It was almost weird. We're sitting on the sidelines, and something just didn't feel right,'' Tampa Bay running back Cadillac Williams said. ''I was like, 'Man, he's going to miss it; we're going to block it.' Something just didn't feel right, man. When I see the snap go over the place-kicker's head, I was like 'Wow, OK, game's over.'''
The Buccaneers (8-5) snapped a two-game losing streak and were buoyed by the news that the Packers, another team in the wild card race, were beaten by the Lions. The injury breaks continued to go against the Tampa Bay, however, with first-round draft pick Gerald McCoy lost for the season with a right biceps injury and defensive tackle Quincy Black ''potentially'' out for the season with a broken forearm, according to coach Raheem Morris.
Tampa Bay lost cornerback Aqib Talib and center Jeff Faine for the season last week against Atlanta, and guard Davin Joseph and safety Cody Grimm suffered season-ending injuries the previous week against Baltimore.
''Don't let them do the 18-game season this year,'' cornerback Ronde Barber said, ''because we won't make it. I say that jokingly, but ... we're losing two guys a week for the season now.''
Tampa Bay's only touchdown came when Josh Freeman hit Kellen Winslow for a 41-yard scoring pass with 3:47 to play, getting an assist from the officials who didn't see left tackle Donald Penn get away with an obvious hold on Redskins linebacker Brian Orakpo. Winslow made a nice over-the-shoulder grab down the middle, and Freeman got credit for his fifth fourth-quarter comeback win of the season.
''It was a weird game in all honesty. It was strange,'' Tampa Bay linebacker Dekoda Watson said. ''Style points are out the window right now. It's not like this is the BCS. We've got to get to a playoff game.''
The gaffe ending was symbolic of another lost season for the Redskins (5-8), who have lost five of six and dropped four straight at home. They wasted a career-best 173-yard rushing day by Ryan Torain, with 158 yards coming in the first half.
Graham Gano hit the left upright from 34 yards in the first quarter, then badly pulled his kick wide left from 24 yards in the second quarter. Redskins linebacker Chris Wilson also fumbled away a squib kickoff to start the second half, with no Buccaneers player anywhere near him.
''I could have been the difference in that game,'' said Gano, who barely made a chip-shot 25-yarder late in the first half. ''I just have to stay confident and move on to next week.''
Gano also injured his ribs in the scramble for the ball after the flubbed extra point. Sundberg said the snap was higher than he wanted it to be, but the holder took full blame.
''People are going to call for Graham's head. They're going to say it was a high snap. They're going to blame me for dropping it,'' Smith said. ''I'm a 12-year vet and I have to catch the ball and get it down. It doesn't matter if it's raining; it doesn't matter where the snap is. If anybody needs to lose their job, it's me, certainly not one of those guys. I certainly accept blame and hope I receive the blame.''
Said Redskins coach Mike Shanahan: ''You can't make the mistakes we made and win a tight football game.''
On a chilly day that drew one of the sparsest crowds in recent Redskins history - never mind the official announced attendance of 66,124, the 90,000-seat stadium wasn't more than half full - a tight game with a slippery ball seemed inevitable.
The first half was dominated by Torain, returning after missing four games with a hamstring injury. The second half belonged to Freeman, who finished 15 for 25 for 266 yards, including 11 for 16 for 214 yards after halftime - although he also lost a fumble at the Redskins' 1-yard line early in the fourth quarter. Seven of the second-year quarterback's 11 career victories have been fourth quarter or overtime comeback wins.
But the Redskins stole the show by leading in one vital statistic: unforced errors. The Buccaneers didn't mind at all.
''I'm not going to be apologetic for any form of wins,'' Morris said. ''No, I don't feel lucky.''
Notes: It was the smallest crowd for a Redskins home game since the finale of the 2001 season, a game that was postponed by the Sept. 11 terrorist attacks. ... Donovan McNabb has a TD pass in 12 straight games, the longest such streak by a Washington QB since Joe Theismann in 1984.
---
---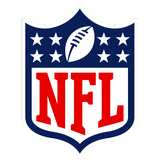 Get more from National Football League
Follow your favorites to get information about games, news and more
---