National Football League
National Football League
Browns trying to stay united as season tears them apart
Updated
Mar. 4, 2020 7:49 p.m. ET

CLEVELAND (AP) Hue Jackson has run out of pep talks. At this point, there's only so much he can do to stop this dismal season from an even deeper descent.
The Browns' record is one thing.
Jackson can't lose his locker room, too.
As his team recovered from a 24-9 pasting from Pittsburgh, a loss that dropped Cleveland to 0-11 in 2016 and below .500 overall for the first time in 66 years, the Browns coach said it's vital over the next five games for his frustrated players to keep fighting - together.
''I understand how people feel about us right now,'' Jackson said Monday.
''This team is going to continue to work hard. We are going to continue to stick together because we know that is the only way success will come. We have to continue to have each other's backs.''
The Browns are hoping to avoid dubious history. Three NFL teams previously went 0-11 before winning a game - the 1975 Chargers, 1984 Bills, 2000 Chargers - while seven had even worse starts.
It can't get much worse for the Browns than Sunday, when the Steelers overpowered them, recording eight sacks, taking rookie quarterback Cody Kessler out with a concussion - his second head injury in 28 days - and dominating both lines from the outset.
Kessler will miss Sunday's game against the surging New York Giants (7-3) and it's possible the third-round pick is done for the season.
Josh McCown, who was sacked four times and absorbed a few more crushing hits when he came in for Kessler in the fourth quarter, will make his third start this season.
The 37-year-old McCown has endured difficult seasons before, but those haven't softened the impact this one is having.
''It is a tough, tough time for us,'' he said. ''Especially for guys who have been in the league for a little while and in our locker room, it is frustrating.
''But at the end of the day, we are going to continue to reload, come back to work and fight hard to make it right and get it going. We owe it to the rest of the guys in the locker room, the coaches, the people in the organization and the city to get this thing turned around.''
Some of the frustration is beginning to boil over.
Following Cleveland's 21st loss in 22 games, Browns wide receiver Terrelle Pryor, one of the lone bright spots in an otherwise depressing season, vented his feeling by calling out some offensive teammates for not doing a better job of protecting the Browns quarterbacks.
Pryor didn't name names, but there was no hiding his anger. And unlike Pro Bowl tackle Joe Thomas, he didn't lay blame on Cleveland's front office for gutting the club's roster during the offseason to build for the future.
Pryor spoke from his heart, which seems fractured.
''They can't keep getting hit like that, and if I want to voice my opinion, I'm going to voice my opinion now, because it's going on too much,'' he said. ''I don't care if you've got to hold these dudes. Hold them and take the damn penalty and stop getting our quarterbacks hit. I hate that.''
While Jackson appreciated Pryor's passion, he didn't like his message.
''That is not Terrelle's job,'' Jackson said. ''I know he is frustrated and we all are. No doubt, we need to protect our quarterback, but that is not for him to say.
''Let's focus on ourselves and support each other. That is what good teams do, and that is what we are going to work to become.''
Jackson spoke with Pryor, who caught five passes for 97 yards, another performance that will only help his bargaining power in getting a contract extension from the Browns.
''Sometimes, like most people, after the game and after the heat of the moment, you are a little frustrated and maybe you say some things that you wish you hadn't,'' Jackson said.
''I understand it is coming from a good place. I know that no one wants to see our quarterback getting hit, but I think everybody has to let me be the judge of that.''
As for Jackson, it appears he hasn't lost the confidence of his players, who remain supportive despite a season testing everyone's patience and stomachs.
''We stand 100 percent behind him,'' linebacker Christian Kirksey said.
Jackson is weathering the storm the only way he knows - head on. He wasn't prepared to lose on this scale, but he's determined to not let the losing slow him down.
''I know what I signed up for,'' he said. ''I truly believe I am just the man for the job. That has not shown, and I respect that and I understand how our fans and all feel, but I am not running from this. I am going to run through it. We are going to fix this. That is what I came here to do.''
---
For more NFL coverage: http://www.pro32.ap.org and http://www.twitter.com/AP-NFL .
---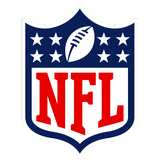 Get more from National Football League
Follow your favorites to get information about games, news and more
---