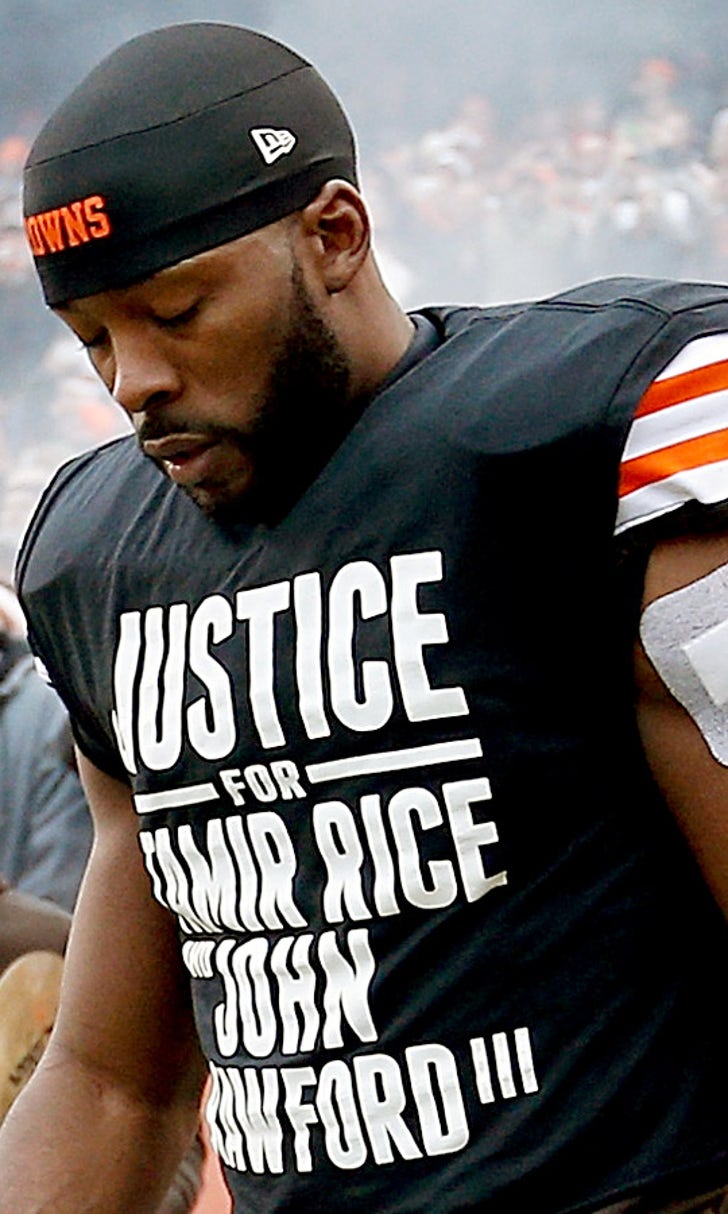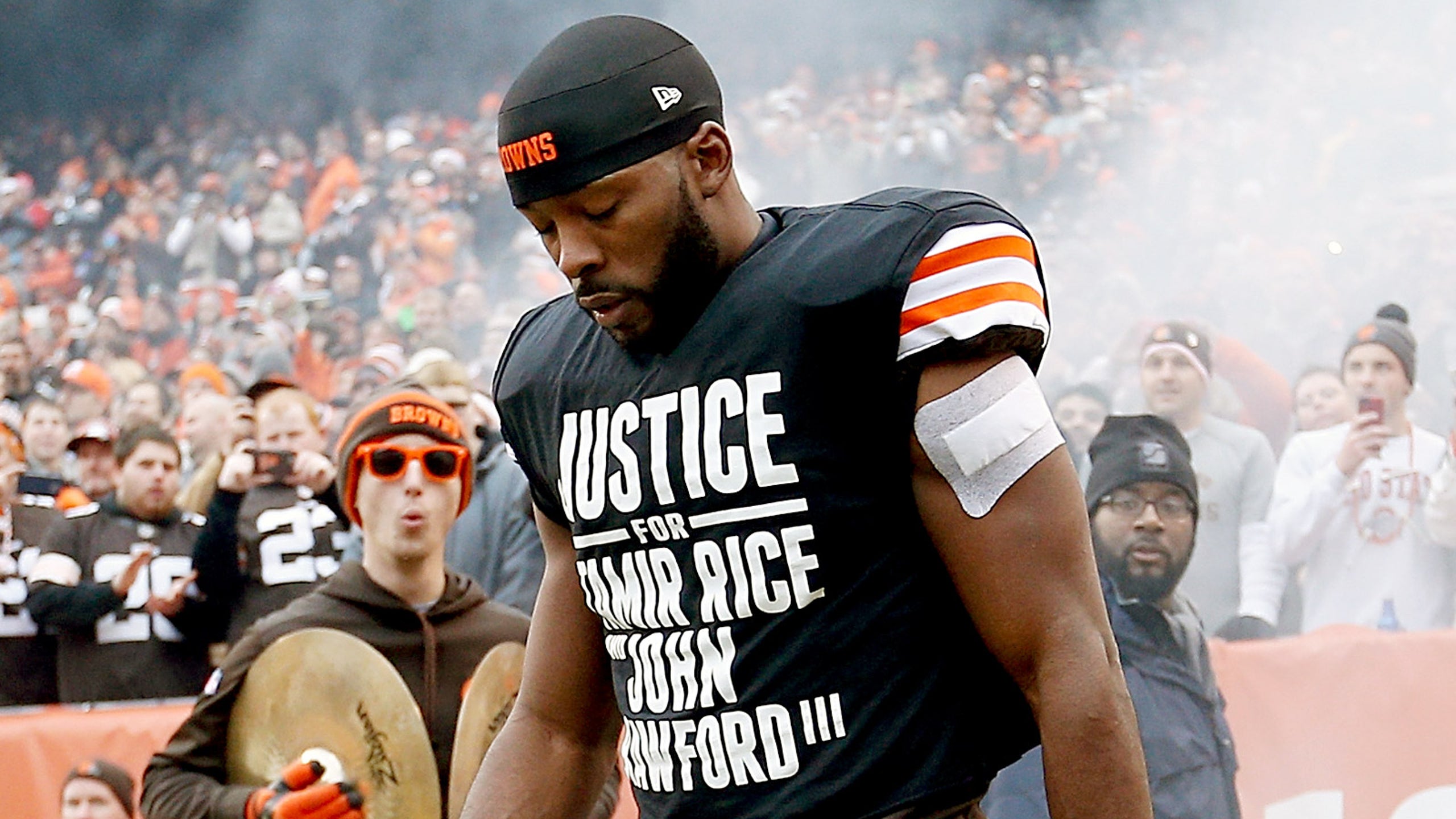 Browns respect WR Andrew Hawkins' right to protest after police union complaint over shirt
BY foxsports • December 15, 2014
CLEVELAND -- The Browns say they respect the police and their player's rights to protest after wide receiver Andrew Hawkins wore a T-shirt Sunday supporting two black Ohioans killed during encounters with law enforcement.
Hawkins wore the black T-shirt during pre-game warmups and introductions for Cleveland's home game against Cincinnati. The messages read: "Justice for Tamir Rice and John Crawford" on the front and "The Real Battle for Ohio" on the back.
The 12-year-old Rice died Nov. 22 after he was shot by a rookie officer investigating a complaint about the youngster, who was carrying a fake gun. Crawford, 22, was fatally shot Aug. 5 while holding an air-pellet rifle inside a Walmart in Beavercreek, Ohio.
Cleveland police union president Jeff Follmer told cleveland.com that Hawkins is "disrespecting the police on a job that we had to do and make a split-second decision."
---
---