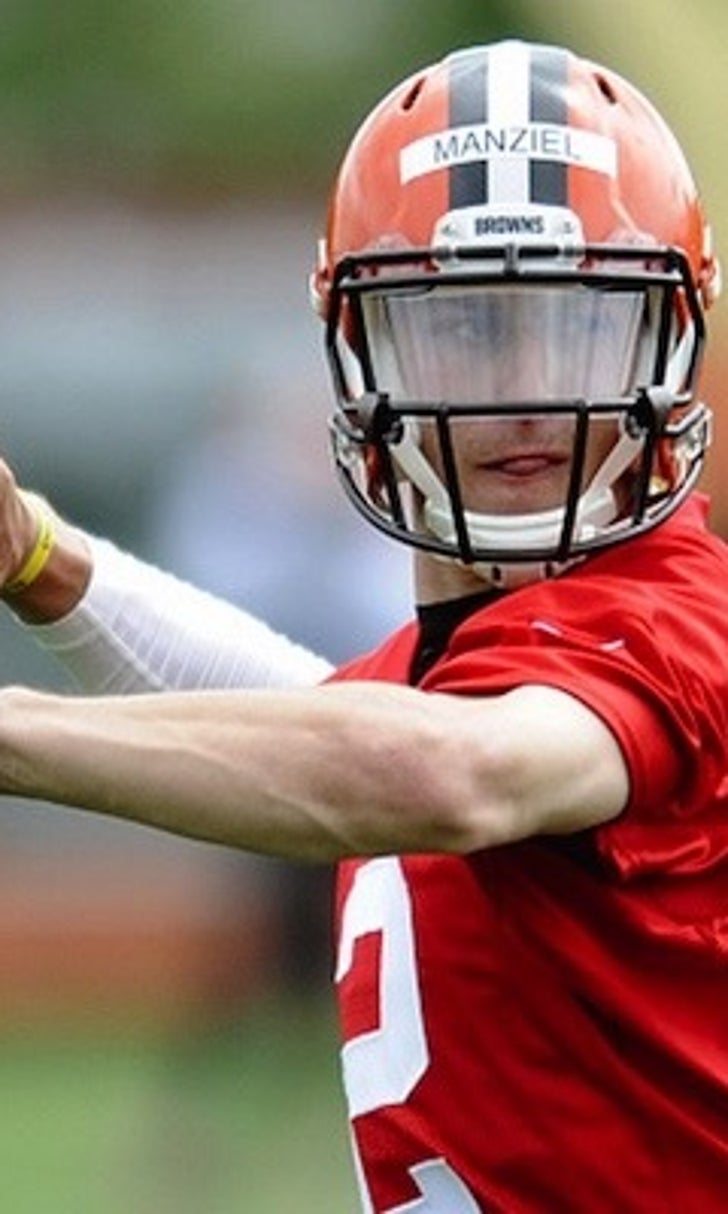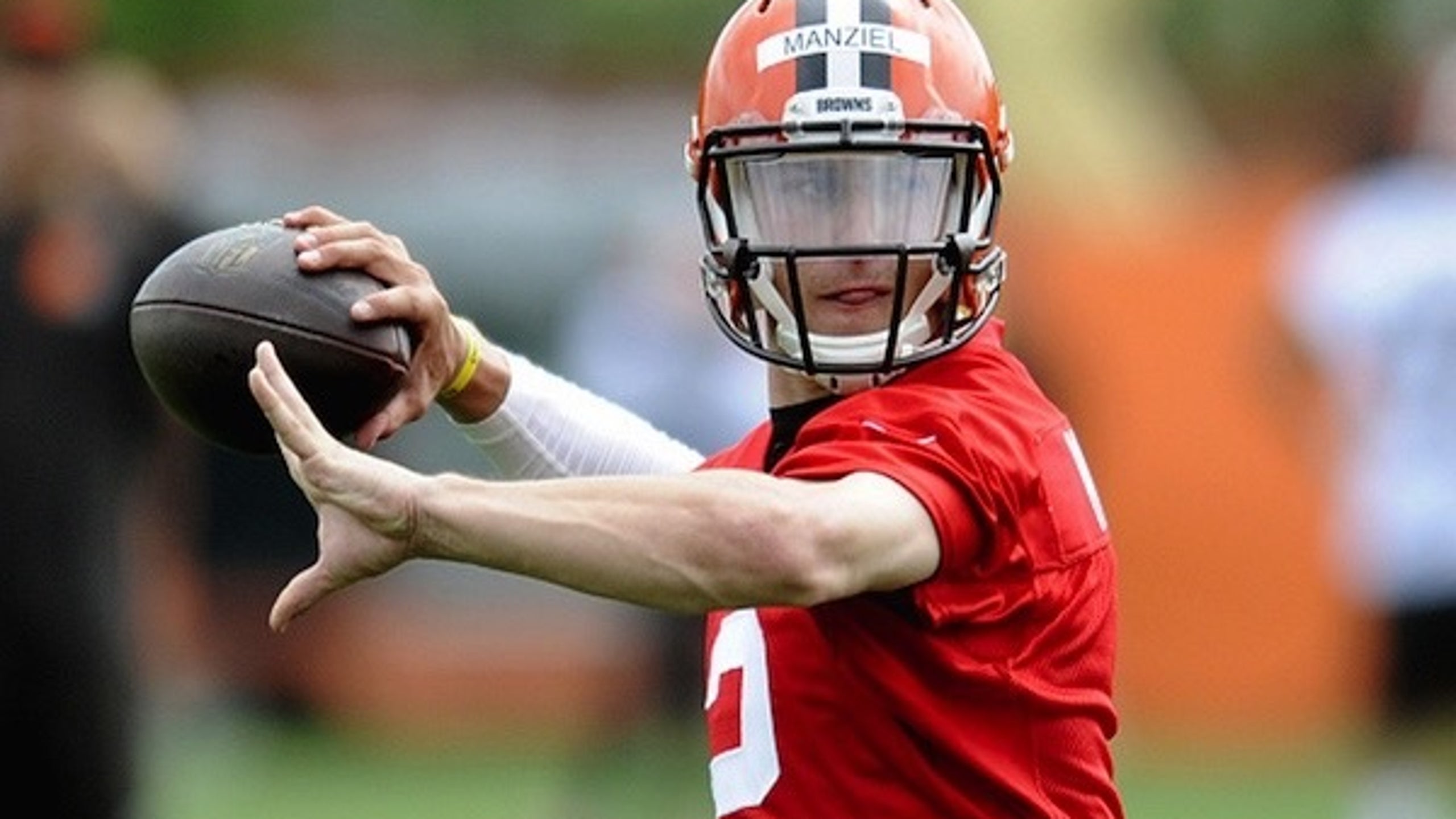 Browns QB coach praises Johnny Manziel
BY foxsports • June 14, 2015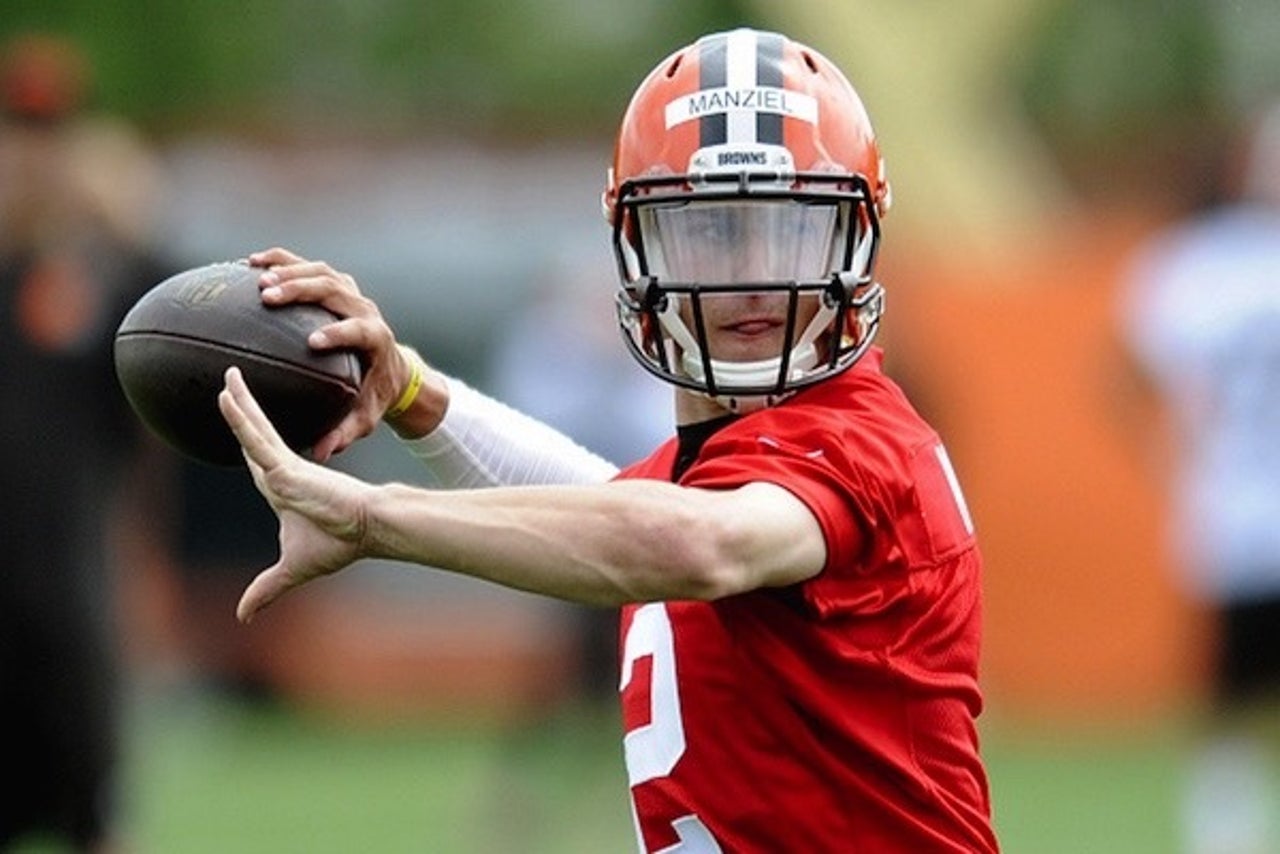 The whole idea that the Cleveland Browns were somehow on the verge of moving on from Johnny Manziel after one season has pretty much been thrown out the window by the team in recent weeks.
On the heels of players showing support for Manziel after he returned to the team from rehab, it now appears that certain coaches are ready to throw some praise Manziel's way.
"My thoughts on Johnny have not changed," new Browns quarterbacks coach Kevin O'Connell said last week, via the Cleveland Plain Dealer. "I thought very highly of him when I got a chance to work with him before the draft."
O'Connell has a pretty extensive history with the much-maligned Browns quarterback. He helped Manziel prepare for the draft last year, at which point the coach came away impressed with the Texas A&M product.
Despite Manziel's struggles, it appears that O'Connell hasn't changed his opinion of the young signal caller.
"We're still talking about a guy that's in his second year now. Having been through it, obviously, getting some starts last year will help him," O'Connell said. "But I can tell you from the first time I met Johnny until now, I still see the same competitive guy that comes into work every day to get better, and that's all we can really ask of him right now, and he's really responded to what we have asked of him."
This is a far cry from previous reports indicating that the Browns were planning on parting ways with Manziel.
Back in March, ESPN's Chris Mortensen put the odds at about 90 percent that the Browns had already moved on from the former Texas A&M standout.
It must be noted that those comments came prior to Manziel's release from an alcohol rehabilitation program back in April. Since rejoining the Browns, it appears that the young quarterback has taken the necessary steps to get his house in order off the field.
The praise O'Connell was seemingly throwing his quarterback's way last week really shouldn't come as much of a surprise. The Browns, who are prepared to enter the 2015 season with Josh McCown under center, would be best served keeping their options open. The 37-year-old veteran compiled a 1-10 record with 11 touchdowns and 14 interceptions in 11 starts for the Tampa Bay Buccaneers last season. Other options include veteran castoff Thad Lewis and 2014 undrafted rookie free agent Connor Shaw.
It's not like the Browns' options are limitless. If Manziel shows well during training camp and the preseason, it's not all that unlikely that he will be under center when Week 1 comes calling. After all, he's by far the most dynamic quarterback on the team's roster.
If recent comments from the organization are any indication, the ball could very well be in Manziel's court. It's now up to him to show everyone he has what it takes to succeed both on and off the field.
More from Sportsnaut:
---
---