National Football League
National Football League
Browns coach going about business with no football
Published
May. 17, 2011 3:06 a.m. ET

Before driving to a speaking engagement to address hundreds of the Browns most dedicated fans, Cleveland coach Pat Shurmur heard the latest NFL news.
It wasn't what he hoped for. The lockout lives.
''We'll just deal with it,'' Shurmur said.
Shurmur has no choice. His first months as Cleveland's coach - the Browns' fifth since 1999 - have coincided with the league's labor mess, a complicated entanglement of court motions that has left many pro football fans worrying if there will be an upcoming season.
On Monday, the 8th U.S. Circuit Court of Appeals decided that the owners' lockout should stay in place until a full appeal is heard on whether it is legal. The ruling means there will be no contact between teams and players until the first week of June - at least.
Unable to coach and teach players, Shurmur can do nothing but wait.
It's not easy.
''I wouldn't say I'm tearing my hair out,'' he said. ''There's plenty to do. When you're a new staff, when you're trying to get your systems up and running, there's plenty to do, so we're using that time to just make sure that what we're doing is right.
''We're working on making sure our systems are in place. We're kind of trying to cross all the `T's and dot our `I's and make sure that when the players come back and we get a chance to work with them, we're up and running at full speed.''
Without minicamps and off-season team workouts to oversee, Shurmur, who was St. Louis' offensive coordinator last season, has had more free time than he probably wants. His schedule currently has some flexibility, so Shurmur has used the time to better connect with Cleveland's passionate fan base.
No matter where he goes or who he meets, the Detroit native always gets schooled on the Browns.
''Every time I interact with the fans of Cleveland, I get a history lesson,'' he said. ''I'm a good listener. I'm also very humbled to be the new coach of the Browns.''
Shurmur can't have direct contact with players during the lockout, so he was pleased that a group of them, led by quarterback Colt McCoy, recently got together at Baldwin-Wallace College - just down the road from the Browns' training facility - to work out.
Camp Colt II followed a gathering McCoy organized in Texas last month.
''I think it's terrific,'' Shurmur said. ''Some of our players have obviously taken leadership roles in making sure the guys get together, some of our key players, and I think that's a good thing.''
Shurmur said he has no worries about injuries during the un-supervised sessions.
''They work out a lot of times by themselves, so injury isn't a big concern,'' he said. ''They know how to take care of themselves. They're all professionals. I think the type of workouts that they're doing will be a way for them to get in shape and not get injured.''
Was he tempted to drive by the practice to see how his players were doing?
''Tempted,'' he said, smiling. ''But we made a decision we're going to follow the rules, so it was not something that we wanted to jeopardize getting ourselves in trouble.''
Because the Browns are in such transition, the lockout could impact them more than many teams. Shurmur, though, doesn't feel the labor issues will put the Browns far behind.
''What I see is 32 teams playing on a level playing field,'' he said. ''Every team is new every year, there's some established teams that are teaching new systems, there's established teams that may be breaking in new quarterbacks. There's going to be learning for everybody.''
The Browns are poised for free agency, whenever it starts, Shurmur said. They addressed some major needs during the draft and ''will aggressively pursue'' players once the league allows its teams to sign them.
''One of the advantages of having free agency after the draft is that we can do that,'' he said.
Before his speech to Akron's ''Browns Backers,'' one of 361 clubs worldwide that make up the largest organized fan club in pro sports, Shurmur signed footballs and helmets. He then charmed the audience with a few jokes, but was mostly serious when he talked about the organization's ''collective vision'' in bringing a winner to Cleveland.
He knows what Browns fans want, and he wants to give it to them.
Everywhere he goes, he senses the city's pride.
''It's infectious. It's intoxicating,'' he said. ''I'm glad to be a part of it.''
Even if he can't coach.
---
---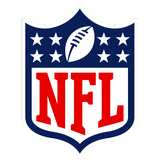 Get more from National Football League
Follow your favorites to get information about games, news and more
---