National Football League
National Football League
Broncos release top rusher McGahee
Published
Jun. 13, 2013 1:00 a.m. ET

Willis McGahee's decision to skip offseason workouts isn't what cost the veteran running back his job with the Denver Broncos.
His absence, however, did allow the organization to see ample promise in rookie Montee Ball and abundant progress from second-year speedster Ronnie Hillman.
That gave them the faith to put the football and their fortunes in the hands of the two young running backs Thursday by releasing McGahee, the 31-year-old bruiser who led them in rushing last season despite missing the final two months with a right knee injury.
The move wasn't unexpected, but the timing of it was a bit of a surprise.
The Broncos could have kept McGahee through training camp as an insurance policy against injury even if he wasn't going to vie for the starting job. Instead, they sent him on his way just before wrapping up their three-day mandatory minicamp where McGahee had gotten just a handful of handoffs.
''In fairness to him, I think (for) the things he's done for us, this gives him a better opportunity to hook on somewhere,'' coach John Fox said. ''It gives us a better opportunity to give some of these young guys more reps. It's just a conscious decision for us to get younger.''
McGahee was mostly a spectator this week and seemed resigned to his impending release when on Tuesday he said, ''If it happens, it happens.''
Hours after releasing McGahee, the Broncos signed Ball, their second-round draft pick, along with cornerback Kayvon Webster, their third-round selection.
''I'm not here for money, honestly,'' Ball said shortly before heading inside team headquarters to sign his contract. ''And that's what I told my agent. I told him not to bother them that much. I'm just blessed to be here because it's always been my favorite team.''
McGahee had two years and $4.5 million remaining on the four-year, $9.5 million deal he signed in 2011. By releasing him, the Broncos will take a $1 million cap hit this season.
The Broncos are still deep at the position with former first-round pick Knowshon Moreno and versatile fullback Jacob Hester, among other veterans, also in the mix.
McGahee was the first signing Fox and his boss, John Elway, made when they joined forces in 2011, and Fox said parting ways with the affable pro was difficult both for him and running backs coach Eric Studesville, who had worked with McGahee back in Buffalo.
''I'd like to thank Willis for everything he did. He did a great job for us, leading rusher. He was one of our first signees when we came here to get this thing turned around and it's an unfortunate part about this business, but he did a great job for us,'' Fox said.
Elway said, ''It's never easy to part ways with a veteran player who made so many positive contributions to our team and community. I appreciate all of the competitiveness, toughness and leadership Willis brought to the Broncos. He was an integral part of our team's turnaround during the past two seasons, and I wish him the best as he continues his NFL career.''
Even with Ball, who scored an NCAA record 83 touchdowns at Wisconsin, joining a bulked-up Hillman in the Broncos' backfield, McGahee shunned the team's three weeks of voluntary workouts this spring, something Fox insisted had nothing to do with Thursday's decision to release him.
Upon his return for the Broncos' mandatory minicamp Tuesday, McGahee said he skipped the OTAs for family reasons, insisted he would still be the starter come September and suggested that missing those 10 workouts didn't put him at a decided disadvantage by giving the youngsters a head start.
''I probably would have been behind the 8-ball either way,'' he said. ''Younger group. Just being real, right?''
Now he'll be looking to carry the ball for someone else.
The 11-year veteran who was set to make $2.5 million in 2013 should draw interest across the league. Although he's pushing 32, he's doesn't have the wear and tear that would be expected of a running back who has been in the league a decade because he spent much of his career sharing snaps.
He played in Buffalo from 2003-06 and Baltimore from 2007-10 before joining the Broncos for an eventful two seasons in which he was an integral part of the Tim Tebow experiment and then the Peyton Manning comeback tour.
McGahee, who became one of the NFL's most dependable runners despite tearing all the ligaments in his left knee during his last game for the University of Miami, tore the medial collateral ligament and suffered a compression fracture to his right knee in a game against San Diego last November and missed the rest of the year. Still, he led the team with 731 yards rushing.
McGahee said this week he wasn't bothered by the Broncos selecting another running back high in the draft, suggesting, ''I'm a different breed. I can block, I can run, I can get the tough yards. Everybody can't do that.''
He also said he had been medically cleared to participate fully at practice, declaring, ''I'm healthy. I'm clear. No problems. I can run,'' and he said he felt he still had plenty of football left in him, especially with the way the rules severely limit padded practices now.
His teammates had figured McGahee would be back with them for some of those practices when training camp opens next month and were stunned to see his empty chair in the running backs meeting room.
''I mean he's a guy that you look up to being in the league for a very long time and he's still capable of doing the things that he was doing six years ago,'' Hillman said. ''So I'm pretty sure he'll get picked up again. But it's a sad day for me because he was a real mentor to me.''
---
---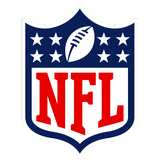 Get more from National Football League
Follow your favorites to get information about games, news and more
---