National Football League
National Football League
Broncos, Chiefs prepare for prime-time matchup
Updated
Mar. 4, 2020 12:38 p.m. ET

Ahead of Sunday's pivotal matchup against the Kansas City Chiefs, the Denver Broncos were treated to a vivid image of their championship past and a fresh reminder of what's at stake as they embark on the closing stretch of the season.
On display in the team's locker room this week, for all the players to see, were the three Lombardi trophies the Broncos have won, including the one from last season, when they defeated the Carolina Panthers in the Super Bowl.
"It's great to see what you're working towards," said Broncos safety T.J. Ward, a member of last season's title team. "It's great to see it in front of you rather than a picture. It's here in the flesh for guys who didn't get a chance to hold it last year. It's just a reminder. I hope it motivates other players. It's just a good thing to have in the locker room."
Head coach Gary Kubiak thought so to, especially with the Broncos gearing up to face the Chiefs, with whom they are tied for second in the AFC West at 7-3, a game behind the division leading Oakland Raiders.
"It's a new year and a new battle," Kubiak said. "I think this team is really excited: the coaches, the organization, everybody. We're there with six weeks to play. We have a lot of big football games to play in. That's why we do what we do. We're all excited. You can feel it around here."
So can the Chiefs, who are in the thick of the chase for a playoff berth as well. The game between the division rivals, originally scheduled in the afternoon, was flexed to a prime-time matchup.
"I don't think you could make it any bigger or more intense than it already is," Chiefs quarterback Alex Smith told reporters. "The way the division has gone to this point, it's already pretty tight.
"This is our first crack at these guys and they're the defending Super Bowl champions. We've been in a lot of battles with these guys over the years and the fact that it got moved to the Sunday night game, it'll be under the lights and we understand that. It'll be fun. I don't think it could be any more intense than it already is."
As it did last season, Denver has leaned on its staunch defense to get the best of opposing teams. But the offense has shown progress in its bid to achieve greater balance in the run and pass games under the direction of quarterback Trevor Siemian, whose seven wins are the second most by a Broncos quarterback in his first nine career starts in team history.
"He hasn't had that much consistency," Chiefs linebacker Derrick Johnson said. "He's not very tall in the pocket, but somehow he is still making all the throws he needs to make. So hats off to that. You'd think a shorter guy like him -- he's not crazy short, but I think he should have some problems seeing back there, and he's pretty comfortable back there. Hopefully, we can make him uncomfortable. That's our plan."
The Broncos, coming off a bye, have had a chance to heal up going into their first meeting of the season with the Chiefs, who were upset last week by Tampa Bay.
Fullback Andy Janovich had the cast protecting a broken hand removed during the bye week, which should help restore him as a receiving threat as well as aid in his lead blocking for the running game and blitz protection on passing downs.
Defensive end Derek Wolfe returned to practice this week after missing the Broncos' win at New Orleans two weeks ago with an elbow injury, and cornerback Aqib Talib, sidelined since Oct. 24 with a lower back problem, also resumed practicing and is expected to be ready to face the Chiefs.
The Chiefs have their share of injuries to contend with, though Johnson is expected to play despite dealing with some soreness in his Achilles tendon.
Both wide receiver Jeremy Maclin (groin) and outside linebacker Dee Ford (hamstring) have been declared out of the game.
Cornerback Marcus Peters (hip) and linebacker Tamba Hali (knee) also had some limitations in practice in the days leading up to the game.
---
---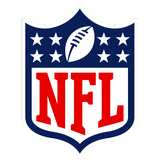 Get more from National Football League
Follow your favorites to get information about games, news and more
---