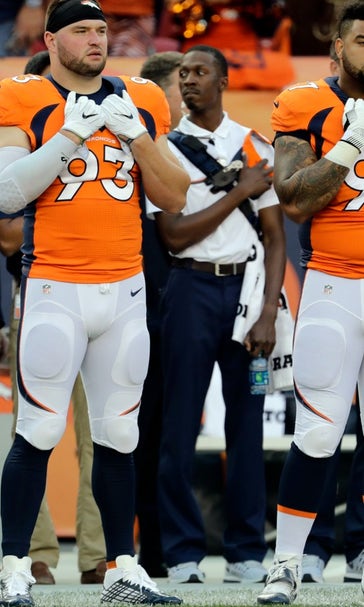 Broncos' Brandon Marshall takes a knee during national anthem
September 8, 2016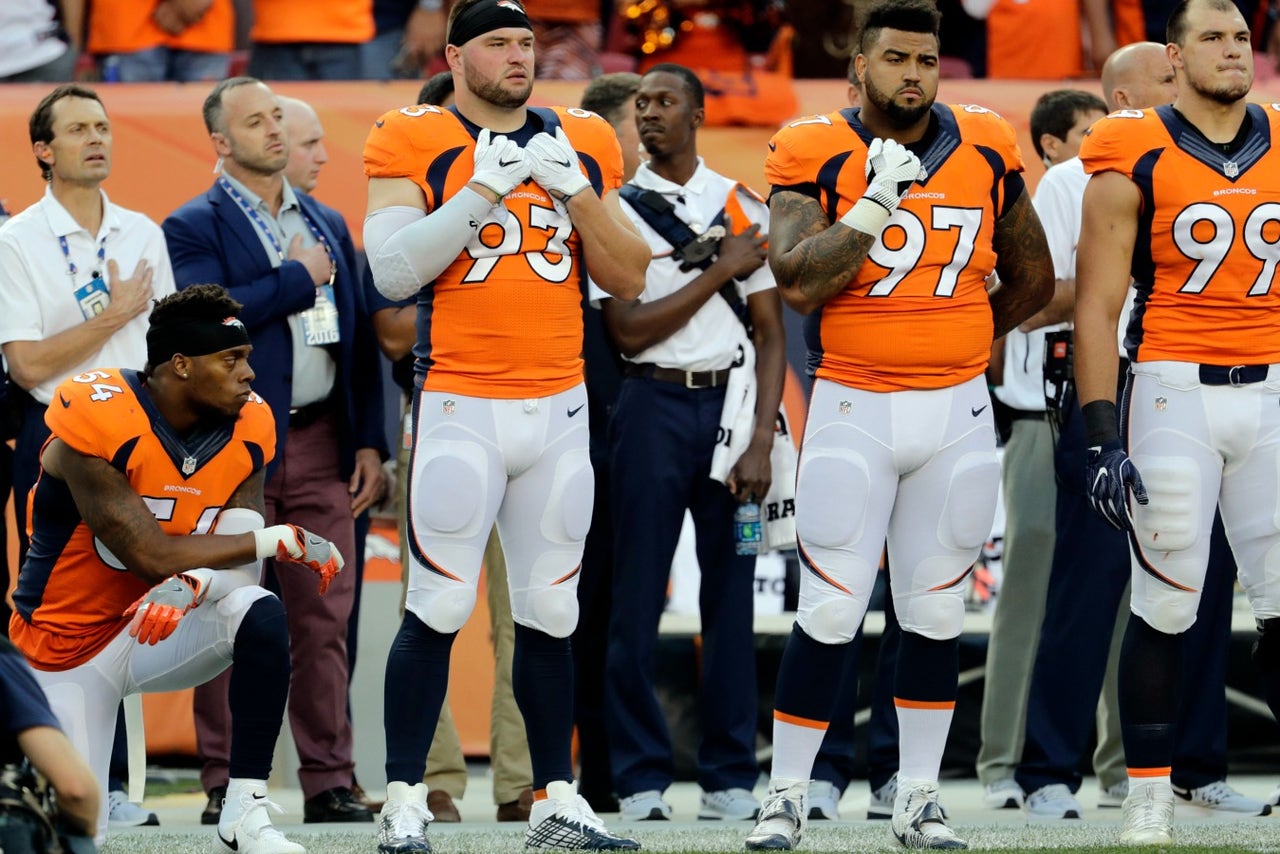 Add Denver Broncos linebacker Brandon Marshall to the list of athletes taking a knee during singing of the anthem before Thursday night's regular-season opener between the Broncos and Carolina Panthers.
"While we encourage members of our organization to stand during the National Anthem, we understand and respect it being a personal decision," the Broncos said in a statement shortly after Marshall's knee.
Marshall joins college teammate and 49ers quarterback Colin Kaepernick in a stand against social injustice that appears to be spreading in the world of sports. San Francisco 49ers safety Eric Reid, Seahawks defensive back Jeremy Lane and women's soccer star Megan Rapinoe have also refused to stand during the anthem.
Marshall appeared to be the only player from both teams to take a knee.
"I'm not against the military, I'm not against the police or America," Marshall said after the game. "I'm against social injustice."
Kaepernick made headlines in the preseason when he was seen sitting during the anthem. He said he was "not going to stand up to show pride in a flag for a country that oppresses black people and people of color."
Kaepernick has said he will donate the first $1 million he earns this season to groups that address social inequality. The 49ers on Thursday pledged to donate $1 million to two such groups.
---
---