National Football League
National Football League
Brees overestimating his worth
Published
May. 24, 2012 1:00 a.m. ET

Nothing against Drew Brees, who seems to be the consummate leader of the vilified New Orleans Saints, but the main man on this football team is coach Sean Payton. And this is partly the reason Saints owner Tom Benson has been reluctant to simply write the check that Brees, who missed work this week, wants from the organization.
On the open market, Brees wouldn't command the same bidding war as a Tom Brady, an Eli Manning or an Aaron Rodgers. Remarkably, even a physically scarred Peyton Manning was in demand by multiple teams this offseason because of his "stature" as a proven quarterback. The Broncos are paying Peyton $18 million this season. Brees has refused to sign the franchise tender of $16.371 million, demanding a long-term contract — which is his right.
To me, Brees is a product of the Saints' remarkable offensive system, one designed by Payton to utilize his quick-strike strengths, his ability to roll out and his mind to remember every detail of the offense. Yes, he shattered Dan Marino's single-season passing record with 5,476 yards in 2011, but I can't honestly say that Brees is a better quarterback than Marino, whose physical skills and quick release put him on a different level. Brees could beat Marino in a foot race, but that's about it.
Brees is great for the Saints, and vice versa. But I'm not convinced he would be great in every NFL offense. And there's the rub. Size and strength do matter in the NFL, and Brees is barely 6 feet tall. Manning is 6-5, Brady 6-4. Brees hates hearing that, but those are important measurements in every NFL personnel department. Brees might say he has outplayed his height, but it's the sole reason he was a second-round pick.
And it's the major reason why Kellen Moore, a Brees-like maestro at Boise State, wasn't drafted in April. Moore won 50 of 53 games in college, but he's just under 6 feet. Detroit offensive coordinator Scott Linehan believes Moore has what it takes to compete in the NFL, but there are no guarantees he will make the final 53-man roster.
Brees is forever compared to Brady and Peyton Manning, who are considered the best quarterbacks of his generation. Granted, when the season starts, Brees will be two years younger than Brady and three years younger than Peyton.
But consider these negative numbers over each player's past five full seasons. Brees leads with 82 interceptions, compared to 49 by Brady and 68 by Manning. Manning lost three fumbles and Brady coughed up 13, but Brees led again with 14.
Brady took more sacks (120) with Brees checking in with 98 and Manning with 75. And Peyton's offensive line was probably the worst group collectively among those three quarterbacks.
Yes, Brees would be valuable to teams without a quality quarterback, but they all would have to adjust their offense to what has been successful in New Orleans and do it the Sean Payton way.
The word is that Brees wants an average salary surpassing $20 million a season, a financial number to make up for the fact the Saints paid him only $10 million a season when no one else wanted him after a horrific throwing shoulder injury in San Diego in 2006. The Saints believe they are entitled to a slight discount because they took a chance on Brees.
Yes, Brees has proved his worth, but he's not worth more than Manning and Brady, who each average about $18 million a season. Heck, Ben Roethlisberger, Rodgers and Eli Manning are better quarterbacks than Brees because they can play in any NFL system.
And don't forget that during his involvement with the union's negotiations with the owners last year at this time, Brees fought hard — to no avail — to rid the league of the franchise tag on unrestricted free agents. That in itself proves he has more loyalty to his personal bottom line than to the fine citizens of New Orleans.
MORE SAINTS: There has been plenty of speculation that Benson will ask general manager Mickey Loomis to keep a financial eye on his new NBA franchise, the New Orleans Hornets, while he serves his eight-game bounty suspension during September and October. That seems like a bad idea unless Benson is thinking of paying Loomis during this time. Also, Payton is supposed to forfeit his 2012 salary during his year-long suspension. But there have been rumblings that Payton might get some of that money back during the 2013 season, which would be Benson's prerogative.
Benson has never been considered a big spender like Jerry Jones or Daniel Snyder, but he does want to take care of Payton. Benson didn't want to hire Bill Parcells on an interim basis because of the money, plus it would have been a bad precedent, virtually admitting that Payton, not ownership, runs the Saints.
And, in regards to NFL commissioner Roger Goodell's recent statement that the league will eventually release details of the Saints' infractions regarding Bountygate, it should be noted that linebacker Jonathan Vilma's defamation lawsuit against the commissioner is seeking the same information through discovery motions in federal court.
NOTES & THOUGHTS: In recent defensive drills in Green Bay, first-round pick Nick Perry has been lining up at left outside linebacker (strong side of the defense) with Clay Matthews moving to the right side. The Packers had the worst pass defense in the NFL last season, and defensive coordinator Dom Capers believes Matthews will generate more pressure coming from the open side. Perry was a defensive end at the Southern California and actually played one season there with Matthews. But it's difficult to imagine Perry being a rush linebacker at his current 270 pounds.
Speaking of the Packers, quarterbacks coach Tom Clements has his hands full trying to find a capable backup to Rodgers with Matt Flynn having signed with Seattle. The lone holdover is Graham Harrell, who was a practice-squad player the past two seasons in Green Bay. Now, seventh-round pick B.J. Coleman of Tennessee-Chattanooga might have NFL arm strength, but he needs a lot of fundamental work. Nick Hill, who starred at Southern Illinois in 2006-07, is a free-agent signee who played for the Tampa Bay Storm in the Arena League last season.
Before the draft, Philadelphia Eagles coach Andy Reid said that finding a capable backup to running back LeSean McCoy was a priority. Then the Eagles passed on a lot of backs until taking Bryce Brown in the seventh round. But the runner to keep an eye on in Philadelphia could be free-agent signee Chris Polk, who starred for the Washington Huskies. He finished with 4,049 yards in his college career, one of seven players in Pac-12 history to exceed 4,000 yards. But a degenerative left shoulder made him a medical risk in the draft, even though scouts said he had third-round talent. Polk was shocked he wasn't drafted. He doesn't have breakaway speed, but he does have great hands, always a priority for any Reid running back.
Polk, who is 5-11, 220 pounds, is the "classic case of a kid (caught) in the middle of a difficult medical equation, according to NFL Network draft analyst Mike Mayock. "On the one hand," Mayock said, "teams took him off their board for medical-durability concerns. On the other hand, he answered the bell as a collegiate starter for 38 consecutive games."
 
---
---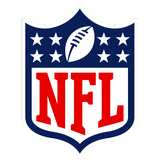 Get more from National Football League
Follow your favorites to get information about games, news and more
---