National Football League
National Football League
Breaking down the 2012 NFL Combine
Published
Feb. 19, 2012 12:00 a.m. ET

As the NFL universe descends upon Indianapolis for that annual ritual known as the Combine, the nation's elite college football players are about to be poked, prodded and psychoanalyzed for days.
And dollars.
What may appear to be a carnival-like atmosphere is, in reality, a well-organized platform for more than 300 pro prospects to improve their professional draft status in front of future employers. It's a job fair in cleats and snug-fitting clothing.
The overwhelming majority of invitees will be drafted in April, but how high they're plucked will depend on everything from their speed and strength to their personalities and body types. One-tenth of a second on a 40-yard sprint could be the difference between the first day and the final day . . . and a whole stash of cash.
Exactly who comprises this next generation of pro players? Of course, it fluctuates every February, but that doesn't mean trends are not developed over time. Geographic, institutional and developmental tendencies will paint a mosaic of not just the athletes, but the schools that were their homes for as short as one and as long as six years.
The positional breakdown
Generally speaking, the number of players from each position does not shift dramatically from one year to the next. Keep in mind that this is an invitation-only event, and NFL teams will invite only those players they believe have the best shot of making a roster. If you've got a friend on the Kansas City Chiefs staff, for instance, it won't help you get to Indy. So, if there are a dozen worthy quarterbacks or tight ends in a given year, that's exactly how many will get through security at Lucas Oil Stadium.
Trends from 2011? There aren't too many that jump off the sheet. There'll be an additional quarterback in attendance from a year ago, 19 compared with 18. The crop of running backs is down significantly this winter, with 28, or six fewer than last February, warranting an invitation.
Even fullbacks will be scarce in Indianapolis. Only USC's Rhett Ellison and Wisconsin's Bradie Ewing have been asked to workout. The importance of offensive tackles in the NFL is evident, as 35 will be tested, compared to just 20 combined guards and centers.
On defense, leading the charge will once again be the cornerbacks, who will have 37 members competing for draft positioning. Those teams on the prowl for an ace strong safety can exercise a little extra patience since four more will be in town than there were in 2011.
The solitary long snapper? That honor belongs to Auburn's Josh Harris, a former walk-on awarded a scholarship before the start of his junior year. Special teams will be well represented, including six punters and five placekickers.
Offense
QB … 19
RB … 28
FB … 2
WR … 47
H-Back ... 2
TE … 12
OT … 35
OG … 14
C … 6
Defense
DT … 27
NT … 4
DE … 28
ILB … 14
OLB … 19
CB … 37
FS … 8
SS … 14
Special teams
P … 6
PK … 5
LS … 1
Bragging rights (the states . . . and countries)
As always, no one is completely floored by the home states of this year's 328 Combine invites. California, Florida and Texas dominated, but the twist came from the Lone Star State, which surged to the top of the charts, picking up 14 new representatives compared with last year. All three continue to feed rosters from coast to coast, with no equal competition in sight.
Also on the rise are Alabama and Louisiana, which housed this year's BCS National Championship Game opponents, and New Jersey, which tripled its output from three to nine. However, just one of those nine players, WR Mohamed Sanu, played his college career at in-state Rutgers.
The state that saw the sharpest dip in production was Arizona, going from seven residents to just two. A pair of remote, west-of-the-Mississippi states, though, will have plenty of reason to cheer at the end of the month.
Idaho is home to four future pros: Oregon OG Mark Asper, Boise State DE Shea McClellin, Montana LB Caleb McSurdy and Boise State OT Nate Potter. And South Dakota has an improbable pair in Rice P Kyle Martens and Iowa OT Riley Reiff.
There's plenty that can be culled from the raw data of the NFL Combine. For instance, seven Tennesseans have been invited to work out for NFL teams, and not one played for the Volunteers. Call it a sign of the times in Knoxville.
Of the eight players from Illinois, only two played for Ron Zook in Champaign: PK Derek Dimke and OT Jeff Allen. In the battle for talent in Pennsylvania, Pitt edged out Penn State, four Combine participants to three. On the flip side, Wisconsin and Bret Bielema are writing the book on keeping talent at home. Six Wisconsinites will be in Indianapolis. All of them were Badgers for the past four years.
A distinct international flavor will be provided by three imports from outside the United States. NC State DT Markus Kuhn hails from the German town of Weinheim, while Boise State DE Tyrone Crawford and Baylor C Philip Blake both hail from north of the border. In other words, there will be more Canadians at Lucas Oil Stadium than Coloradoans.
The nine states not represented at the Combine this year are Alaska, Connecticut, Maine, New Mexico, North Dakota, Rhode Island, Vermont, West Virginia and Wyoming. The most unexpected goose egg comes from Connecticut, which produced five invitees just last year. Almost half of last year's BCS bowl participants (Oklahoma State, Oregon, West Virginia and Wisconsin) deserve extra credit — and frequent-flier miles — for making it to January without a lot of homegrown veteran talent. None of those four schools resides in a state sending more than six players to Indianapolis. In fact, the Ducks continue to do a solid job of mining talent from nearby states, particularly California.
Texas ... 45
California ...44
Florida ...40
Georgia ... 23
Ohio...15
North Carolina...13
Louisiana... 11
Alabama...9
Michigan...9
New Jersey... 9
Pennsylvania...9
Illinois...8
Mississippi...7
South Carolina...7
Tennessee...7
Washington... 7
Wisconsin...6
Oklahoma... 5
Virginia ...5
Arkansas...4
Idaho ... 4
Nevada...4
Massachusetts...3
Minnesota...3
Arizona...2
Canada ... 2
Delaware ... 2
Indiana...2
Kentucky...2
Maryland...2
Missouri...2
Nebraska ... 2
New York...2
South Dakota ... 2
Utah...2
Colorado...1
District of Columbia...1
Germany ... 1
Hawaii...1
Iowa... 1
Kansas...1
Montana ...1
New Hampshire ...1
Oregon...1
Bragging rights (the cities and towns)
No city will be better represented in Indianapolis than Miami, which is sending 11 of its residents to the 2012 NFL Combine. Seven of the athletes played for the 'Canes, more evidence that the U. has no business being as mediocre as it's been the past few seasons.
Ranking second to Miami is Houston, home to eight of this year's future pros. Only one, however, wound up playing his college career within the state borders, Texas RB Fozzy Whittaker.
Finishing a stunning third among all of the nation's cities and towns is . . . Las Vegas with four kids. Apparently, whatever happens in Vegas doesn't always stay in Vegas, since the city has begun to feed the Pac-12, WAC and Mountain West in recent years.
Three residents of Baton Rouge — Ronald Leary, Brandon Bolden and Frank Alexander — will participate in the NFL Combine. None of themplayed for LSU.
The cities of Chicago and Cleveland each produced three of this year's invitees. That's the same number as Corona, Calif., which birthed five-star high school recruits Vontaze Burfict, Matt Kalil and Chris Galippo. And the same as Pensacola, Fla., which was home to five-star Trent Richardson and two-star Sun Belters Alfred Morris and Ladarius Green.
---
---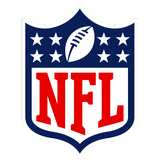 Get more from National Football League
Follow your favorites to get information about games, news and more
---