National Football League
National Football League
Brady leads prolific Patriots to AFC title game
Published
Jan. 15, 2012 10:52 p.m. ET

Next up to try and stop the seemingly unstoppable Tom Brady and the New England Patriots' offense: the Baltimore Ravens.
Good luck.
How do you cover powerful Rob Gronkowski and versatile Aaron Hernandez and still have a defender left to deal with Wes Welker, the NFL's leading receiver?
Can you generate enough of a pass rush to foil Brady's quick release? If you don't, the master of analyzing defenses and firing precise passes can stand comfortably in the pocket, calmly searching for his best option and the quickest route to the end zone.
And don't forget the ground game while you're focused on all those aerial stars.
Get ready, Ray Lewis and Terrell Suggs. Your dominant defense is about to get its toughest test.
Baltimore's reward for beating the Houston Texans 20-13 on Sunday is a date with the prolific Patriots, who got there with a 45-10 win Saturday night over the Denver Broncos that turned Tebowmania into a passing phenomenon while its central character, Tim Tebow, kept passing poorly.
The Ravens play at Foxborough on Sunday with a defense much better than the one the overwhelmed Broncos displayed. Baltimore's unit is the third-stingiest in the NFL, but it has never seen anything like this. Not with Brady at the top of his game after his decade of greatness.
''The team revolves around him,'' Hernandez said. ''When he comes to play, which he mostly does every game, then we're going to be on fire, and when he's ready, we're all ready.''
Brady's performance rivals -and surpasses in some ways - his 2007 MVP season when he set an NFL record with 50 touchdown passes and established a team mark of 4,806 yards passing. This season, he beat that by more than 400 with 5,235, second-most in NFL history to Drew Brees' 5,476.
The Patriots went 18-0 in 2007, then lost the Super Bowl 17-14 to the New York Giants on a last-minute touchdown. Now they're 14-3.
One more win gets them to the championship game thanks to Brady's six scoring passes against Denver, tying the NFL record held by Daryle Lamonica and Steve Young. By halftime, Brady already had thrown for five touchdowns while Tebow had just three completions.
The victory helped ease the lingering pain of three straight playoffs losses - 33-14 to Baltimore and 28-21 to the New York Jets after the Super Bowl disappointment.
''You lose a few playoff games and it's a very bitter way to end the season and it sits on your mind for quite a long time,'' Brady said. ''For us to come out and play the way we did, have a very solid performance in the most important game of the year is very gratifying.
''From this point on, everyone will be focused on what we need to do to be better next week and, hopefully, come out and play for another championship.''
Brady has been brilliant all season, starting with a total of 940 yards passing and seven touchdown throws in his first two games. And in his last nine - all wins - he's thrown for 25 scores and just three interceptions.
''We never look at the individual. We all try and do our job,'' defensive tackle Vince Wilfork said. ''If (Brady) plays well, everyone else plays well. When he has an off day, we try to rally around him as a team to help Tom and the offense. We aren't going to get 20-30 points all the time.''
Of course not. There was that one game, back on Oct. 30, when they scored only 17.
Brady's six scoring passes Saturday matched his career high. He completed 26 of 34 passes for 363 yards, a team record for a postseason game. He wasn't sacked, hardly even pressured, all game.
''That's Tom, week-in-and-week-out,'' running back BenJarvus Green-Ellis said, ''so I don't think anyone else in this locker room or in this country would expect anything else from him.''
It wasn't always that promising.
The Patriots were just 5-3 and had lost two consecutive games for just the third time in nine seasons. Their defense, last in the league at the time, was getting pushed around.
It was time for Brady's bunch to turn things around.
They beat the Jets in New York 37-16 to start the nine-game winning streak. In three of the last four games, they've scored more than 41 points. The only other time that happened since Brady arrived in 2000 was in 2007 when they did it in three consecutive games and four of five.
That team had Randy Moss, the deep threat who caught an NFL-record 23 touchdowns.
This one has Gronkowski and Hernandez, the short, middle and deep targets who combined for 24 in the regular season and, in just one playoff game, another four.
''These two are changing the game,'' guard Brian Waters said. ''If you decide to take away one, that opens things up for the other. You add the fact that we have receiving threats and some good guys at the running back position. It limits the things you can do defensively as far as trying to take one person out of the game. That's something that we are able to take advantage of.''
The danger doesn't end when they get their hands on the ball. Often, it's just starting.
On the Patriots third play against the Broncos, Gronkowski caught a 7-yard pass and ran for another nine. On the fourth, Hernandez tricked the defense by lining up at running back and rambling 43 yards. And on the next play, Brady found Welker for a 7-yard touchdown pass.
Three plays, three ballhandlers, one impressive drive against a befuddled defense.
''Everybody makes big plays on this team,'' Hernandez said. ''That's why our offense is real dangerous. We've got so many weapons they don't know who to cover.''
The Ravens have a week to figure that out.
''I think that we are just coming together as a team and realizing that this is our time and we need to really play well,'' Welker said. ''With all of our weapons and the guys that we have, we should always be able to move the ball.''
---
---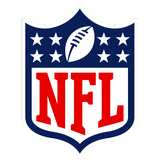 Get more from National Football League
Follow your favorites to get information about games, news and more
---