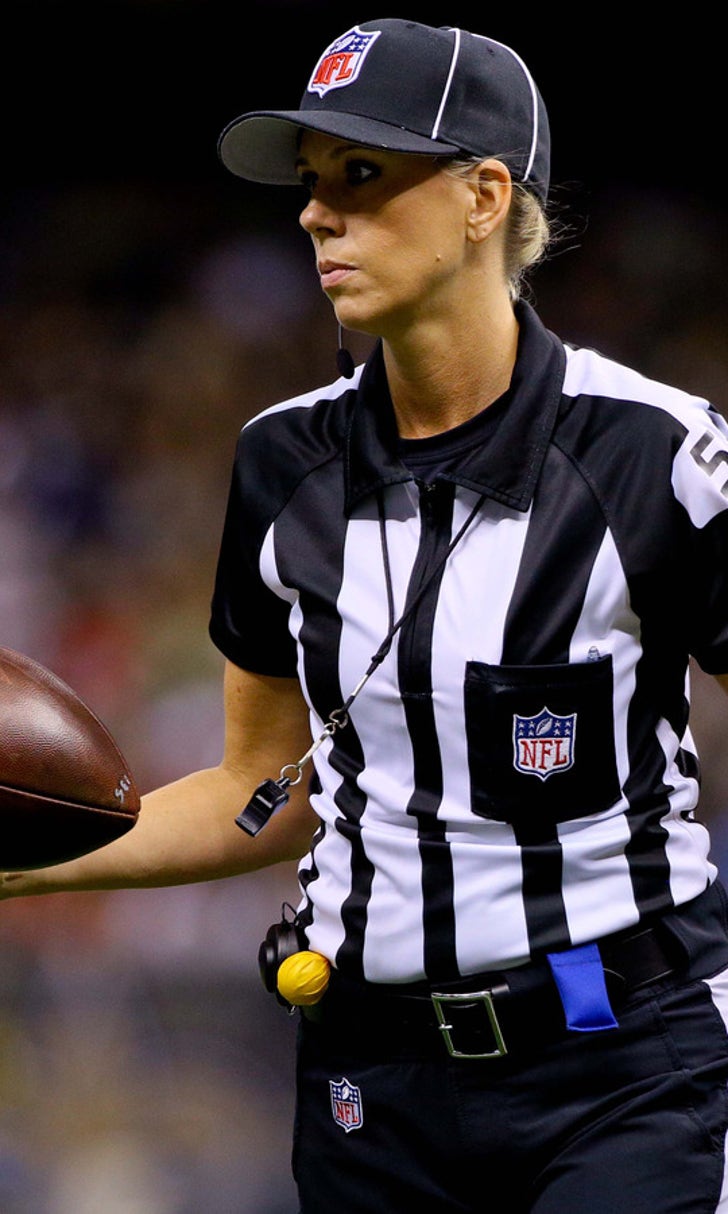 Blandino: More NFL female officials 'in the pipeline'
BY Alex Marvez • February 3, 2016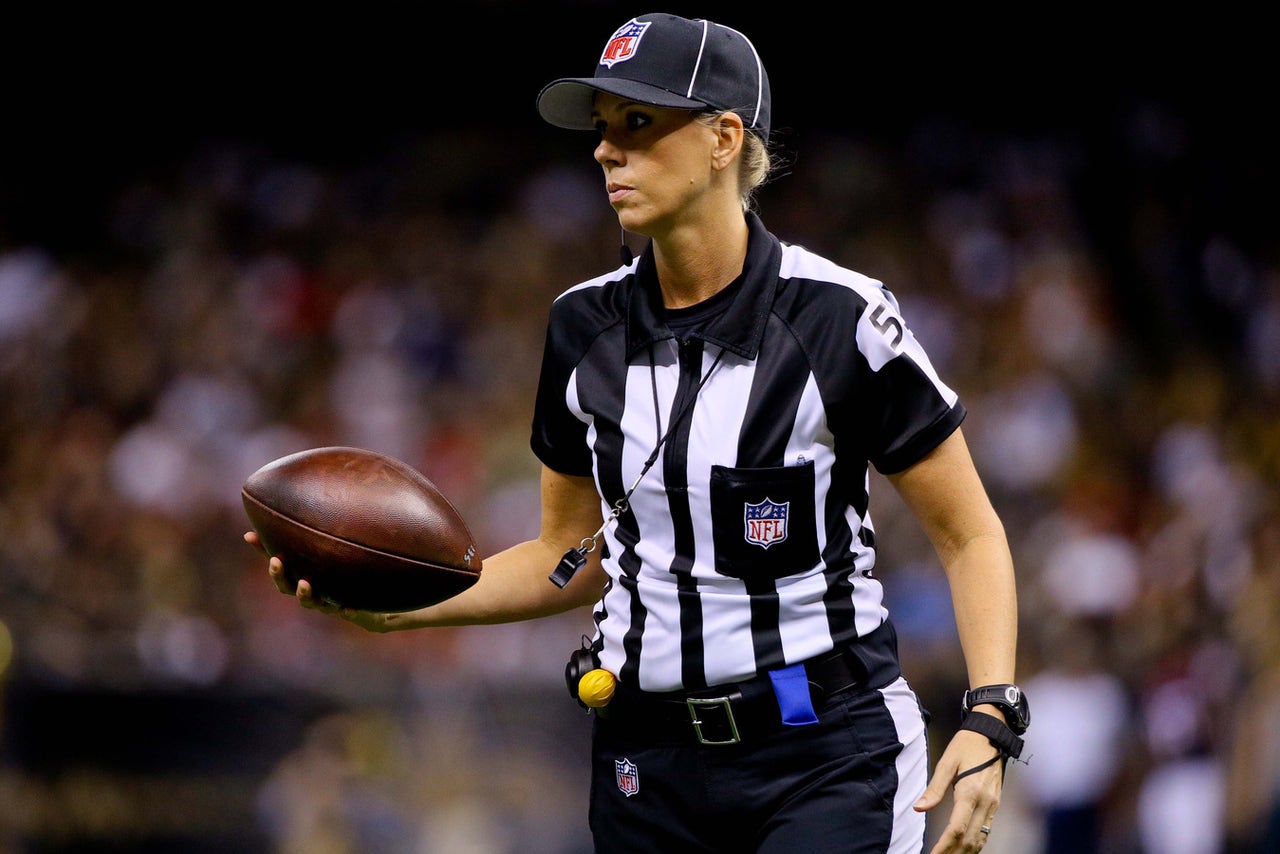 SAN FRANCISCO -- It may not be long before Sarah Thomas has some female company among NFL officials.
NFL officiating chief Dean Blandino said Wednesday night that more female referees are "in the pipeline" through the league's officiating training program.
"I'm not sure what 2016 looks like," Blandino told co-host Gil Brandt and me on SiriusXM NFL Radio at Super Bowl 50. "We're still in that evaluation phase. But I think we're going to see female officials down the line -- 2016 and beyond -- because we have several coming up through the ranks. Sarah did a tremendous job."
Thomas became the first full-time female NFL official this past season, working on a crew headed by Pete Morelli. After the initial brouhaha surrounding her debut, Thomas quickly blended into her surroundings. Outside of a game last October where New England head coach Bill Belichick awkwardly put his hands on her shoulders while debating an officiating point, Thomas didn't draw more attention than any of her peers for the calls she made on the field.
"No one was talking about her," Blandino said. "That's what you strive for in officiating."
---
---