National Football League
National Football League
Bills' Marrone feels he's 'best person for job'
Published
Jan. 7, 2013 10:43 p.m. ET

It's been such a whirlwind of a week for Doug Marrone - from a bowl game at Yankee Stadium to NFL interviews in Arizona - that it was difficult for the Buffalo Bills new coach to get his bearings on Monday.
All that mattered was that he ended up in the state of New York, a place where the Bronx-born Marrone has always felt at home: Be it playing and then coaching at Syracuse, and now getting his first NFL head-coaching shot in Buffalo.
''I had some opportunities to make a choice, and I've chosen to be here,'' Marrone said, shortly after being introduced as the 16th coach in the Bills' 53-year history. ''You have to be at the place where you're most comfortable, and I'm most comfortable here in western New York.''
Capped by a 38-14 win over West Virginia in the Pinstripe Bowl on Dec. 28, Marrone went 25-25 in four seasons at Syracuse. He was credited for reviving a program that had gone 26-57 in its previous seven seasons.
In Buffalo, the 48-year-old Marrone takes over a week after Chan Gailey was fired following three consecutive losing seasons.
Marrone becomes the Bills' fifth coach in 12 years, and inherits a franchise that newly promoted team president Russ Brandon described as having a ''tarnished'' reputation.
''We wanted to identify top talent to lead this organization to where all of our fans and stakeholders deserve to be, and that's back to a championship contender,'' Brandon said. ''And we believe we just did that.''
Marrone was the second of only five candidates Buffalo interviewed over a four-day span in Arizona as part of what Brandon vowed would be an ''exhaustive'' search.
Brandon described the search as being ''thorough'' and ''exhilarating,'' noting the Bills met with Marrone four times before identifying him as their candidate on Saturday.
General manager Buddy Nix went further in saying the Bills didn't have time to waste or risk missing out on Marrone.
''We could have gone another day, and we would have been starting over,'' Nix said. ''We knew the guy we wanted when we interviewed him. And there he is. So why go further?''
Marrone also interviewed with the Cleveland Browns, and was also linked as a potential candidate for job openings in Philadelphia and San Diego.
Marrone's challenge in Buffalo is turning around a team whose 13-season playoff drought is the NFL's longest active streak, and a team that's not had a winning record since 2004, when it finished 9-7.
''I'm not going to talk about the coaches that were before me, and I don't know what their philosophy was. But I do understand the responsibility that I have,'' Marrone said. ''I'm excited about this. I've done this before. I've been in this league as a player, been here as a coach. I've gone through this change. And I'm excited to work with the players in this change.''
Described as a no-nonsense disciplinarian, Marrone returns to the NFL where the former offensive lineman spent two seasons as a player, and seven more as an assistant. He was an offensive line coach with the New York Jets from 2002-05. He then served as the New Orleans Saints offensive coordinator from 2006-08, where his arrival coincided with the team signing star quarterback Drew Brees.
The Bills also interviewed former Chicago Bears coach Lovie Smith, former Arizona Cardinals coach Ken Whisenhunt, Cardinals defensive coordinator Ray Horton and Oregon coach Chip Kelly.
The Bills were scheduled to meet with Mike McCoy in Denver on Saturday, but the Broncos offensive coordinator postponed the interview.
Marrone has had little time to enjoy a 38-14 victory over West Virginia in the Pinstripe Bowl, which he called his ''greatest win.'' On Dec. 31, after driving home, he attended the men's basketball game in which the Orange beat Central Connecticut, 96-62. He celebrated new year's eve at Orange coach Jim Boeheim's home. Soon after, his phone started ringing with news about potential job offers.
As a result, Marrone on Monday was short on answers when it came to his vision regarding the Bills.
He said he'd have to begin looking at film before determining the status of starting quarterback Ryan Fitzpatrick, who's future in Buffalo is in question. Nix has already said he intends to improve the position in the draft and potentially in free agency. Fitzpatrick is also due a $3 million bonus in March from the six-year, $59 million contract extension he signed in October 2011.
It was too early to ask Marrone about who he might hire as assistants. He would only say he's looking for coaches with NFL experience to fill his two coordinators' jobs.
Same thing about how Marrone intends to improve a high-priced but underachieving defense that was one of the NFL's worst during Gailey's three seasons.
''I'm excited to get back to work soon,'' Marrone said. ''It's a lot of responsibility. I feel I'm the best person for this job.''
---
Online: http://pro32.ap.org/poll and http://twitter.com/AP-NFL
---
---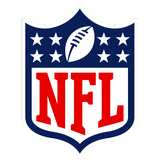 Get more from National Football League
Follow your favorites to get information about games, news and more
---