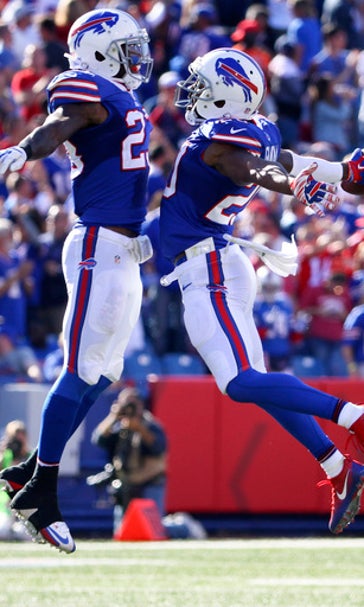 Bills have confidence back after 1st win
September 26, 2016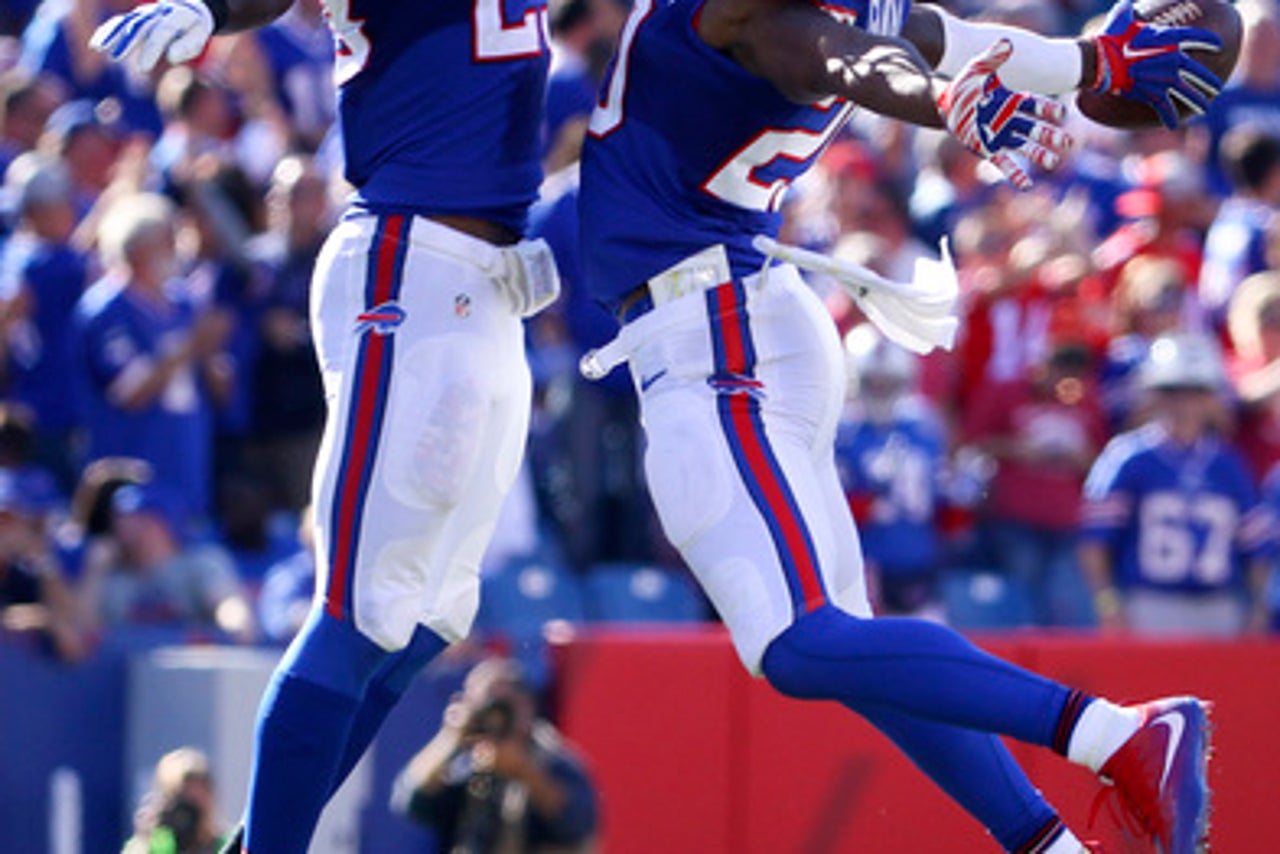 ORCHARD PARK, N.Y. (AP) The Buffalo Bills and coach Rex Ryan have some of their swagger back.
One day after a win over the Arizona Cardinals, Ryan had a little fun as the Bills look ahead to the New England Patriots.
Ryan began his news conference by imitating Patriots coach Bill Belichick, speaking in a monotone voice and saying that he would release the injury report later in the week.
It was all in stark contrast to where Ryan and the Bills were one week ago when Ryan said he was ''not real comfortable'' after Buffalo's 0-2 start.
''You have to focus on what's in front of you and at the same time still learn from the past and I think as a football team at least for one week we certainly did that,'' Ryan said.
Ryan made it clear that his imitation was a form of flattery. Ryan and Belichick have gone head to head many times over the years - Belichick has a record of 11-4 against the Bills coach - and Ryan holds the Patriots coach in the highest regard.
''My admiration is really for Belichick more than anything cause as a coach that's the guy, he'll go down probably as the best in the history of the game,'' Ryan said.
''I like poking fun at him and all that stuff, but there's no coach I respect more than him.''
The Bills (1-2) are in a much better mood following a dominant performance in their 33-18 win over the Cardinals (1-2).
Ryan gave his players the day off after the victory, which featured turnaround performances on both sides of the ball.
One week after being picked apart by former Bills quarterback Ryan Fitzpatrick, the Bills forced five turnovers on Sunday - which included four interceptions by Carson Palmer. Ryan and the Bills experimented with their defensive schemes in an effort to confuse Palmer, at times utilizing only one down lineman in Kyle Williams.
''That was something that I thought will give us a better opportunity to free somebody up, maybe change the count up a little bit and so it worked out pretty good,'' Ryan said.
''Our guys did a really good job mentally in preparing for that system ... If you thought the Fitz thing was bad, imagine what it would have looked like with Carson Palmer. So we weren't going to live that nightmare again.''
On offense, the Bills were much more efficient under new offensive coordinator Anthony Lynn. Lynn replaced Greg Roman after Buffalo's 0-2 start.
Buffalo got its ground attack going, rushing for 208 yards compared to Arizona's 88 rushing yards.
LeSean McCoy had his first 100-yard effort of the season with 110 yards and two touchdowns, and quarterback Tyrod Taylor had the second-highest rushing total of his career with 76 yards and a touchdown.
''It was good to see everyone come together and do whatever it takes on offense and defense to get a win,'' Taylor said after the game.
''Definitely a lot going on earlier in the week and we were able to move past that and come together and get a win.''
For Buffalo, it's starting to come together just in time. If the Bills found a way to upset the Patriots (3-0), it would put them back in the thick of the division race.
While a loss would give New England a huge edge early in the season.
''It would mean a lot to our football team,'' Ryan said.
''When you look at it, they've been the standard of this league, not just in our conference, division or whatever, they've been the standard of the league. You want to put yourself up against the best ... so yeah, it will mean a lot. We need to win in the worst way.''
---
AP NFL website: www.pro32.ap.org and www.twitter.com/AP-NFL
---
---