National Football League
National Football League
Big hit knocks Vick out of game
Published
Aug. 20, 2012 1:00 a.m. ET

Michael Vick walked slowly off the field, shaken up for the second straight game. And he was eager to get back in the action.
Philadelphia's star quarterback was leveled on just his sixth play of the Eagles' 27-17 preseason win over the New England Patriots on Monday night. X-rays on his ribs were negative, but he was held out as a precaution.
''He's sore,'' Eagles coach Andy Reid said. ''He was trying to talk me into going back in, so how sore is sore?''
Vick was knocked down by linebacker Jermaine Cunningham after heaving a long pass in the first quarter. Eleven days earlier, in a 24-23 win over the Pittsburgh Steelers, he had X-rays on his left thumb — also negative — after hitting it on the helmet of center Jason Kelce. Vick took part in only six plays in that game, too.
''Mike's tough,'' Eagles running back LeSean McCoy said. ''I kind of figured it would be all right, even though he took kind of a big blow.''
On Monday night, Nick Foles replaced Vick and threw two touchdown passes for the second straight game for the Eagles.
''I didn't give any speech or anything'' when he joined his teammates in the huddle, Foles said. ''I was ready to play and they were, too. I could look in their eyes and see the confidence.''
Tom Brady sat out the game for the Patriots. The New England quarterback figures to play Friday night in the team's third preseason game, at the Tampa Bay Buccaneers. Other healthy starters, including wide receivers Wes Welker and Brandon Lloyd, tight ends Rob Gronkowski and Aaron Hernandez, defensive lineman Vince Wilfork and linebacker Jerod Mayo, were held out of the game.
The Eagles (2-0) also have a quick turnaround between games. Vick had been expected to play at least a half on Monday night and possibly rest on Friday night when Philadelphia faces the Cleveland Browns, also the Eagles' opponent in the regular-season opener.
But his night was cut short, and he left after going 1 for 3 for 5 yards with one run for another 5 yards. After Cunningham drove his helmet into Vick's left side, the quarterback went down, got up slowly then knelt on one knee. He was checked by medical personnel before going to the sideline under his own power.
''That is just football,'' Cunningham said, ''going out there and getting the person with the ball.''
Foles, a rookie third-round draft pick from Arizona, came in and finished 18 for 28 for 217 yards and touchdown passes to Clay Harbor of 1 and 3 yards.
''He did a great job,'' McCoy said. ''In the huddle he demanded respect. He put everybody in the right places at the right times.''
McCoy scored on a 1-yard run, and Alex Henery kicked a 42-yard field goal to give the Eagles a 24-17 lead with 33 seconds left in the third quarter. He added a 21-yarder that capped the scoring with 2:00 remaining.
For the Patriots (1-1), third-stringer Ryan Mallett completed 10 of 20 passes for 105 yards, including a 7-yard scoring pass to Alex Silvestro. Brian Hoyer was just 5 for 17 for 55 yards.
''Ryan's a very confident player, both him and Brian,'' wide receiver Deion Branch said, ''but it's hard for them because they have to play behind Tom Brady.''
Stephen Gostkowski kicked field goals of 51, 35 and 55 yards for the Patriots, who have scored only two preseason touchdowns.
Vick's departure didn't change much for the Patriots despite his scrambling ability, defensive end Chandler Jones said.
''It's the same offensive scheme they're running,'' he said.
Vick wasn't the only first-stringer knocked out of the game. Philadelphia cornerback Dominique Rodgers-Cromartie and New England safety Patrick Chung went out in the first half with shoulder injuries. Mike Kafka, Vick's backup last year, missed the game with a hand injury.
The Patriots led 11-0 after Silvestro's touchdown 1:16 into the second quarter and a two-point conversion run by Shane Vereen. Then two lost fumbles within a span of six plays led to two Eagles touchdowns.
Rookie Brandon Bolden muffed a punt, and McCoy scored three plays later. On the Patriots' second play after that, Hoyer fumbled when he was sacked by Phillip Hunt, and Darryl Tapp recovered at the New England 12. Foles hit DeSean Jackson for an 11-yard completion on the next play before connecting with Harbor.
The Eagles took the lead for good, 21-14, with 3:58 gone in the third quarter on Harbor's second touchdown.
NOTES: A moment of silence was held before the game for Garrett Reid. The son of Philadelphia coach Andy Reid was found dead Aug. 5 in his dorm room at Lehigh University where he was helping the team's strength and conditioning coach during training camp. ... Four Olympic medalists with New England connections were introduced before the game — gymnast Aly Raisman of Needham, Mass., swimmer Elizabeth Beisel of Saunderstown, R.I., judo player Kayla Harrison of Marblehead, Mass., and basketball player Maya Moore, who played at the University of Connecticut. ... Andy Reid and defensive tackle Cullen Jenkins had a brief confrontation on the sideline in the first half. ''He comes at you. He wants to get the best out of you,'' Jenkins said. ''Obviously, that's not the way I should have handled it, but you just get emotional.''
---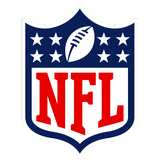 Get more from National Football League
Follow your favorites to get information about games, news and more
---