National Football League
National Football League
Berrian looks to have bigger role this season
Published
Aug. 28, 2011 8:22 p.m. ET

Bernard Berrian seemed to disappear from the Minnesota Vikings offense last season, ignored by quarterback Brett Favre and overshadowed by Percy Harvin and Sidney Rice.
The old Berrian - the one that the Vikings counted on to stretch the field with his elite speed - reappeared in a flash in the first quarter against the Dallas Cowboys on Saturday night.
Berrian spun Cowboys safety Gerald Sensabaugh around with a sharp post-corner route and hauled in a 49-yard touchdown pass from Donovan McNabb for the first TD by the Vikings starting offense this season. Berrian had two catches for 64 yards and was targeted four times in the first half of the exhibition game.
For the new Vikings offense to work at its optimal level, they need Berrian to resume his role as the deep threat that helps take some of the focus away from Harvin underneath and Adrian Peterson in the running game.
''Bernard Berrian is really the guy we like to see be able to do that for us,'' coach Leslie Frazier said. ''Michael Jenkins has that kind of capability as well but we're counting on Bernard to be able to make the type of plays he made on that first drive. If that does happen for us, we have a chance to be an explosive offense.''
That speed is the main reason the Vikings gave him a six-year, $42 million contract - with $16 million guaranteed - in 2008 to come to Minnesota from Chicago. His first year was a success with 48 catches for 964 yards and seven touchdowns. Berrian averaged 20.1 yards per reception and scored a 99-yard TD to beat the Bears.
But as soon as Favre arrived on the scene, Berrian's role was drastically reduced. Berrian was slowed by a hamstring injury in the 2009 preseason and never seemed to get on the same page with Favre, who helped turn Sidney Rice into a star by making him his No. 1 option.
Berrian caught 55 passes in 2009, but averaged just 11.2 yards per catch before falling completely off the map last season. He missed two games with injuries and had only 28 catches for 252 yards and no touchdowns.
Berrian told a local radio station during training camp that he thought Favre ignored him, especially in their second season together. There was speculation that Berrian's job was in jeopardy when training camp began, with the Vikings bringing in a bevy of young receivers to challenge him for a roster spot.
The Vikings are right up against the salary cap, but Berrian agreed to restructure his deal and seems to have cemented himself along with Harvin and Jenkins as locks to make the team.
The chemistry with McNabb, who unlike Favre was present for training camp as well as the preseason, seems to be much better. New offensive coordinator Bill Musgrave said it's been a point of emphasis to make sure that Berrian doesn't get marginalized like he did in previous seasons.
''We worked that pretty hard this week,'' Musgrave said. ''We want to continue to have a good rapport between those two.''
The week of practice carried over the game, when McNabb targeted Berrian four times in the first two quarters, including another deep ball down the sideline that Berrian nearly hauled in over Orlando Scandrick.
''Yeah it's been great,'' Berrian said. ''We both came into this offense at the same time so we both took ownership of it and are growing together and getting to know each other well from Day One.''
Said McNabb: ''We've got a great feel, but we're not at the point where we want to be. It's a growing process obviously. We've been at this process for about four weeks and so were going to continue to work together.''
With Rice gone to Seattle, it's even more imperative that Berrian resume his game-breaker role. Harvin is more of a slot receiver who excels on underneath routes and Jenkins is a bigger possession receiver.
''That's going to be huge,'' Peterson said. ''With losing Sidney, the question was who is going to step up and become that big-play receiver down the field and stretching the field.
''He's picked up the slack. Percy Harvin is out there doing a good job. I feel like we're going in the right direction right now.''
---
Follow Jon Krawczynski on Twitter: http://www.twitter.com/APkrawczynski.
---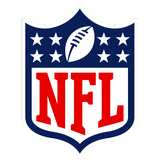 Get more from National Football League
Follow your favorites to get information about games, news and more
---