National Football League
National Football League
Bengals' Dalton more comfortable being leader
Published
Jun. 14, 2012 7:02 p.m. ET

If a receiver runs the wrong route, Andy Dalton isn't shy about taking him aside and correcting the problem.
The quarterback is more comfortable with his role as a leader entering his second season with the Cincinnati Bengals, taking more responsibility on his inexperienced shoulders. He was so concerned about learning the play book as a rookie last season that he left a lot of things up to his coaches and teammates.
There was a clear difference during the Bengals' three-day minicamp that ended Thursday.
''I think he's just more comfortable or confident,'' offensive tackle Andrew Whitworth said. ''He's not walking into a situation where who knows if the other starter's coming back, if he's going to have to play and all these other things he had to have in the back of his mind.
''Now he knows it's his team and we're rallying behind him and we'll go as far as he takes us. He has that feeling.''
The second-round pick from TCU took the Bengals to the playoffs last season, where they lost to Houston in the first round. That was big stuff around Cincinnati, which has had only three winning records since 1991.
Both Dalton and rookie receiver A.J. Green - Cincinnati's first-round pick - made the Pro Bowl.
It was more impressive because Dalton had so little time to learn the offense. The NFL lockout prevented him from working with coaches after the draft. A year ago this week, the Bengals were holding voluntary workouts at a soccer complex in the suburbs and at the University of Cincinnati, with second-string quarterback Jordan Palmer running the offense.
When the league and the players reached a new labor deal, Dalton wasn't sure if he would be the starter or whether starting quarterback Carson Palmer would relent on his threat to sit out if he wasn't traded.
The entire offense was learning a new system, coordinator Jay Gruden's West Coast style passing attack. There was little time with a lot to do.
Correct a teammate for making a mistake? Not a priority.
''I was trying to get the next play or trying to do things like that, and I let the coaches handle it,'' Dalton said. ''Right now, I feel like I can go over there and say something because the next play is second nature.
''I think I've done a better job this spring. If a guy runs a route a little differently, instead of letting a coach do it, I'm going to go over there and talk to him. Things like that, where we make sure we're on the same page.''
Dalton threw for 3,398 yards with 20 touchdowns and 13 interceptions last season, including a 332-yard game at Denver that set a Bengals passing record for a rookie. His 80.4 passer rating was the best by an AFC rookie.
He became only the fifth rookie quarterback in NFL history to throw for 3,000 yards. Game by game, he convinced the Bengals he was their quarterback of the future - one of the factors in owner Mike Brown's decision to trade Carson Palmer to Oakland at midseason.
''I feel like everybody on this team understands and knows what they're going to get out of me,'' Dalton said. ''This year I am able to step out a little bit more. I was able to prove myself a little bit last year, and now everyone knows and understands we're going to be on the same page, and I can voice that a little bit more.
''I probably should have done a little better job last year, but there were a lot of other things that were on my mind. But this year, I'm comfortable with everybody that we've got.''
They've noticed.
''Andy has looked good,'' Green said. ''He's more comfortable out there. He knows it's his team this year.''
---
Follow Joe Kay on Twitter: http://twitter.com/apjoekay
---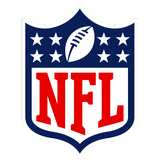 Get more from National Football League
Follow your favorites to get information about games, news and more
---