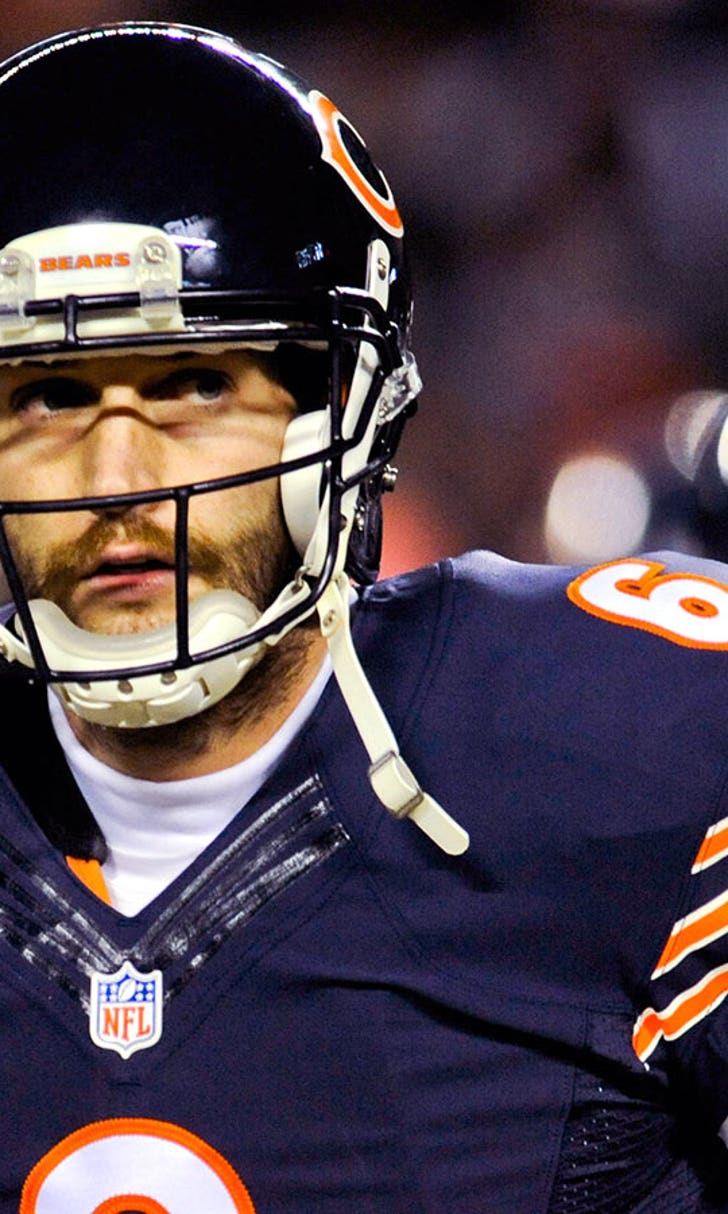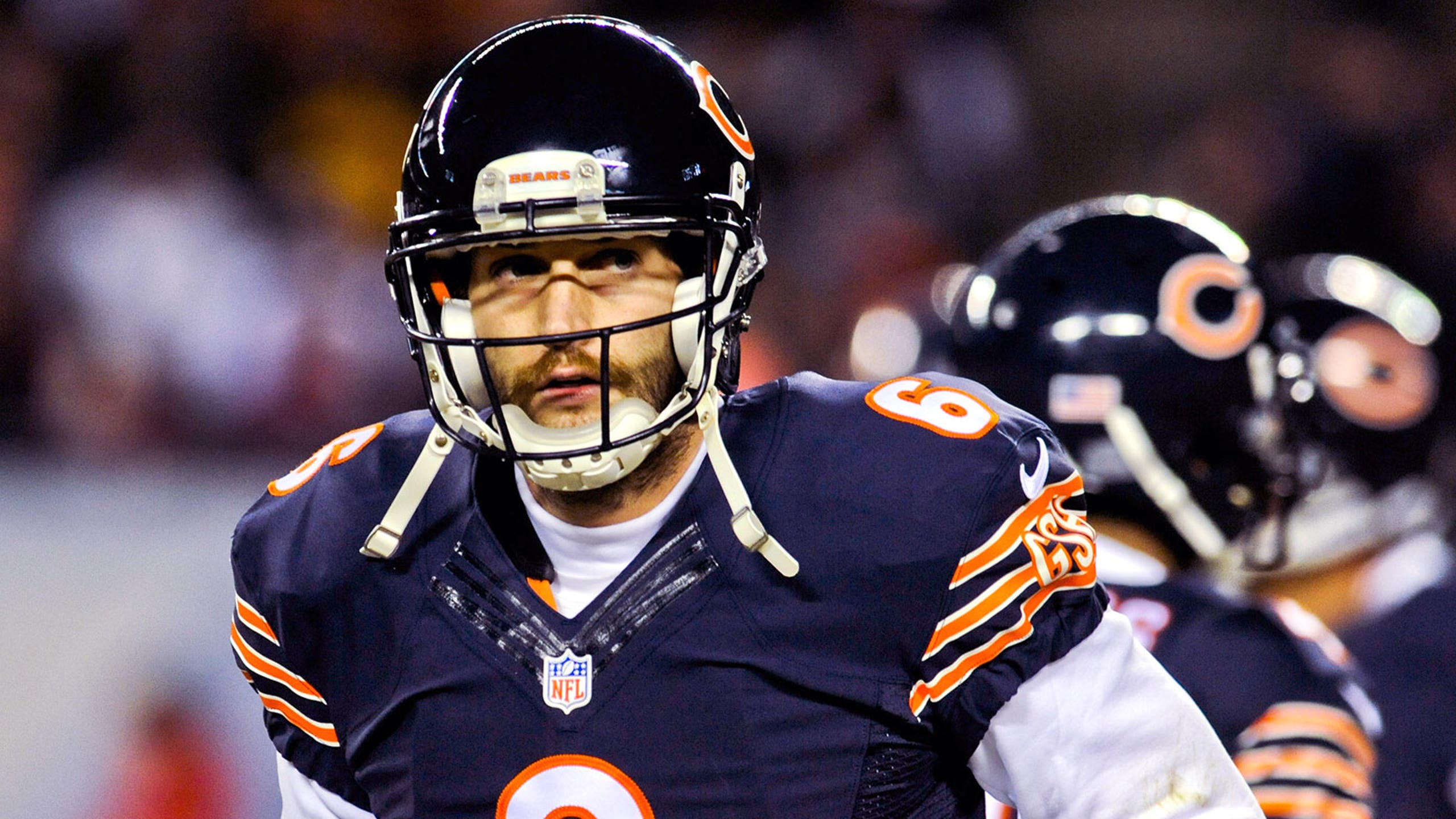 Bears bench Jay Cutler; Clausen to start vs. Lions
BY foxsports • December 17, 2014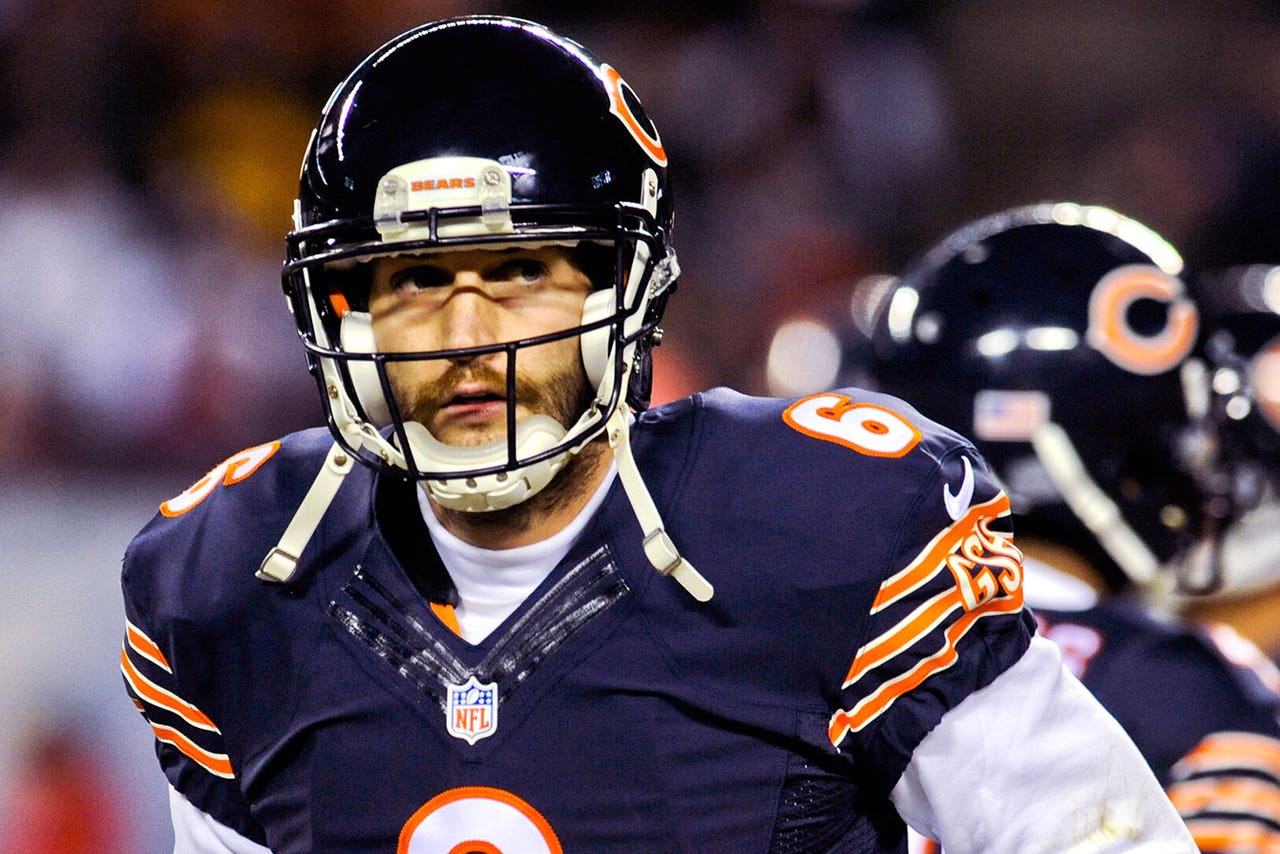 Bears head coach Marc Treastman officially announced Thursday that quarterback Jay Cutler has been benched and Jimmy Clausen will take over as starter on Sunday.
Cutler is coming off what might have been his worst game of the season on Monday, completing 17 of 31 passes for 194 yards. He threw three interceptions and was sacked a season-high seven times in the 31-15 loss.
He leads the NFL with 18 interceptions and 24 turnovers, certainly not what the Bears envisioned when they signed him to a seven-year contract after last season -- or when they hired Trestman two years ago.
The frustration has been mounting. Last week, offensive coordinator Aaron Kromer admitted he was a source behind a recent NFL Network report criticizing Cutler.
Trestman arrived in Chicago with a reputation for getting the most out of quarterbacks. But it hasn't happened with Cutler this season.
"I think that's evident I haven't, up to this point," said Trestman, when asked if he's gotten the most of Cutler. "Am I working at it? Yes. But we've seen moments, but we haven't done it on a consistent basis. I can't hide from that. I haven't been able and we haven't been able to do the thing that we want to get done. We're working toward that. But the answer to that is obvious."
It's not just Cutler who has struggled. There is a long list of reasons why the Bears are 5-9 and will miss the playoffs for the seventh time in eight years.
Big changes could be coming after the season.
Trestman might be coaching his final games, and there are questions about general manager Phil Emery. After all, he hired Trestman over Bruce Arians two years ago and put together a team that took a big step back after going 8-8 last season.
Kromer and defensive coordinator Mel Tucker also could be gone.
The defense has ranked among the league's worst the past two seasons, but the biggest issue is the regression of the offense. The Bears have gone from second to 19th in scoring and have failed to hit the 30-point mark this year.
"But it's not all about Jay. It's about our entire offense, working together to get it done," Trestman said.
Clausen, the former Notre Dame star, has appeared in three games this season and attempted nine passes. He was 1-9 in 10 starts as a rookie with Carolina in 2010 and threw for 1,558 yards that year. Carolina then drafted Cam Newton.
---
---