National Football League
National Football League
Banks gets his tryout with Seahawks
Published
Jun. 13, 2012 1:00 a.m. ET

The tryout candidate wearing No. 43 in white got yelled at when he screwed up, praised when he did something correct and treated just like the rest of the 80 or so Seattle Seahawks players on the field Wednesday.
Being exactly like the peers around him never felt so rewarding to Brian Banks.
''It was more overwhelming than I thought,'' Banks said. ''I had high hopes and dreams of being out here today and just to finally be out here, to have this helmet on, to have this name on the back of this jersey, to be a part of this team for a day, it's more than I could ever imagine. ''
Banks wasn't sure what to expect Wednesday morning when he boarded a shuttle bus from his hotel to the Seahawks practice facility for his first day taking part in minicamp.
When he walked into the palatial locker room, Banks found a locker specifically for him, with a No. 43 practice jersey hanging on a hook and a new Seahawks helmet waiting to be pulled on.
It wasn't the No. 10 that Banks wore when he was a prep star at Long Beach Poly. But No. 43 was just fine on this day.
''I wanted to take a picture for myself. It was just amazing to see my name on the back of it,'' Banks said. ''It's an honor. It's an honor to be taken seriously and get this opportunity.''
Late last month, Banks was still in the hopeful stage that his conviction for rape and kidnapping a decade ago would be overturned by a California court. In a strange turn of events, the woman later recanted her claim and offered to help Banks clear his name after he was out of prison, a process that led to his conviction being overturned and his record cleared.
His conviction was thrown out in late May, exonerating Banks after he served more than five years in prison and was on probation.
That was the start of a whirlwind last three weeks for Banks. He's become a celebrity and spokesman for the California Innocence Project, while also trying to return to the sport he loved as a kid and potentially ignite an NFL career.
Seattle has been the most forthright for giving Banks a chance, and not surprisingly since Banks had given a verbal commitment in the spring of 2002 to play college football at USC under current Seattle coach Pete Carroll. It started with a private workout last Thursday and an invitation to this week's minicamp. Banks had a workout for the San Diego Chargers last Friday and another for Kansas City on Tuesday before flying to Seattle for the final two days with the Seahawks.
''The flights have been probably what I've enjoyed a lot, but something to get used to, the change of time and time zones,'' said Banks, who had not been on a plane for more than 15 years until last week's flight to Seattle. ''But for the most part every time I get to the field I'm always refreshed and ready to go.''
It's one thing to put on workout clothes for a session of drills. It's another to pull on a jersey and latch up a helmet for the first time since a brief stint playing at Long Beach City College in 2007 following his prison release. Banks started to get himself ready for this chance last October when he weighed nearly 275 pounds but determined he wanted to give playing football one last chance if he could get exonerated and no longer restricted by his probation.
Banks, who weighed 239 pounds for the Seahawks last week, needed to be ready on Wednesday because Seattle didn't hold back. Every drill, every session of the two hour practice Banks was involved. And when he messed up, linebackers coach Ken Norton Jr. was right there to loudly make sure he understood what went wrong.
But when Banks was correct in what he did, like filling the correct gap from his middle linebacker position during a team drill, Norton was right there patting Banks on the helmet with encouraging words as well.
''Can he run, can he move, does he look the part? All of that is a plus,'' Norton said. ''Does he make a good first impression? He made a great first impression. Really bright, really smart, well spoken. He has a great memory. He remembers everything you tell him and that's a great plus at this point.''
Banks will take part in the final day of minicamp on Thursday and what happens from there is unknown. Seattle is the only team to bring Banks back in for a second look and there may be other teams that give him a workout along the way.
But after all Banks has gone through, just getting the opportunity is a treasure in itself.
''What I take from it all, the advice that I appreciate the most is just enjoy the moment. Enjoy the moment,'' Banks said. ''If it's for one day, if it's for a whole season, if it's for however long, just enjoy the moment. I've already won. I have my freedom. That's what's most important to me. Making this team is just additional blessings to this freedom.''
---
---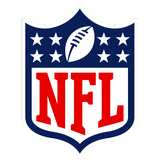 Get more from National Football League
Follow your favorites to get information about games, news and more
---