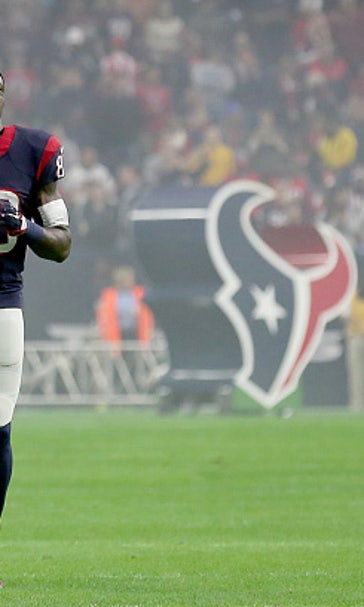 Andre Johnson reconnects with Chuck Pagano by joining Colts
July 6, 2015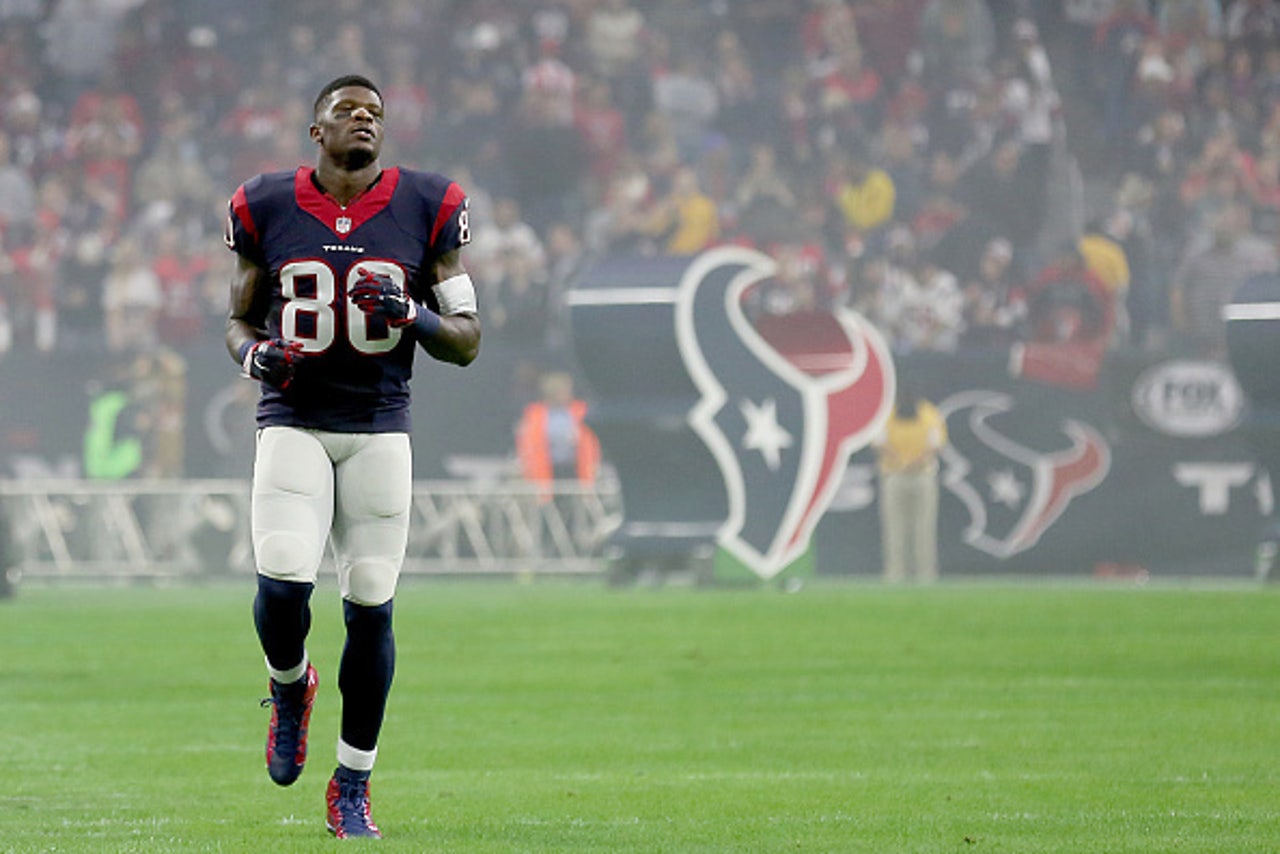 By Cameron Duval
Andre Lamont Johnson was born July 11th, 1981 in Florida. He gained national attention as a football player at Miami Senior High School. He totaled 32 receptions for 931 yards and was named a 1999 Parade All-American in his senior year. Miami University saw the young star and pushed hard to get him to commit.
The coach in charge of recruiting him was none other than current Indianapolis Colts coach, Chuck Pagano. Pagano remembered Johnson's visit vividly, saying he didn't really look interested in Miami. The first time Pagano visited Johnson he sat slumped over in a bean bag chair half-asleep and hardly paying attention.
Chuck realized after that night it wouldn't be an easy sell to get Johnson to come to the U.
Pagano attended Johnson's basketball games and waited after to greet him. After one game, Johnson walked out dressed head-to-toe in USC gear. Pagano was unnerved, but eventually nabbed the star recruit for Miami.
From 2000-2002 at Miami, Johnson was an absolute superstar, garnishing his distinction as a two-time All-American in as three years. He was even a part of what has been called by many as the greatest college football team of all-time.
Johnson was a Co-MVP of the 34-17 Rose Bowl victory in 2001 were he hauled in 2 TDs and had 199 yards receiving.
After another spectacular season in 2002 he declared for the 2003 NFL Draft where he was taken 3rd overall by the Houston Texans.
Johnson has enjoyed an amazing career in the NFL spending all of his previous seasons with the team that drafted him. He is a 7x Pro Bowler, 2x first team All-Pro, 2x second team All-Pro, 5x Texans team MVP, 2x NFL receiving yards leader, and has over 13,000 yards receiving yards in his career.
He accomplished all that while playing with 10 different quarterbacks in 12 years. That inconsistency has to make you wonder what his stats would look like if he had the stability under center that the Colts have enjoyed. He caught passes from the likes of David Carr, Sage Rosenfels, Matt Leinart, and T.J. Yates. In that same 12-year span the Colts have had only five quarterbacks and three came from the 2011 season when Peyton Manning was hurt.
After the Colts announced that they would not be resigning 14-year vet Reggie Wayne, some thought the Colts would pursue a receiver in free agency. Around this same time rumors were swirling that Johnson wasn't happy in Houston and was told he would have a diminished role in the Texans offense.
Johnson requested a release and it was granted to him. Shortly before Johnson's release, college teammate and newly signed Colt, Frank Gore encouraged him to come to Indy and play together again under former Miami coach Chuck Pagano.
Teammate at Miami, Reggie Wayne also reached out to Andre to reassure him the Colts were a good fit. That's exactly what happened. Johnson signed a 3-year $21 million dollar deal to play for the Colts, only a few days after his release from Houston.
While Johnson might not be the same player he was just a few years ago, he is still a major upgrade and weapon for Luck.
More from cover32:
---
---